The West Central Route 66 Visitor Center in Albuquerque celebrates America's historic highway. 
"It's the longest urban stretch of Route 66 that's still in use," says Luis Hernandez Jr., executive director of the West Central Community Development Group, which manages the West Central Route 66 Visitor Center. The 21,000-square-foot multipurpose complex, slated to unveil its initial phase in mid-June, celebrates the historic Mother Road (as John Steinbeck called it) that connected Chicago to Los Angeles, spawned Bobby Troup's hit song, and brought millions of Americans out West during its heyday.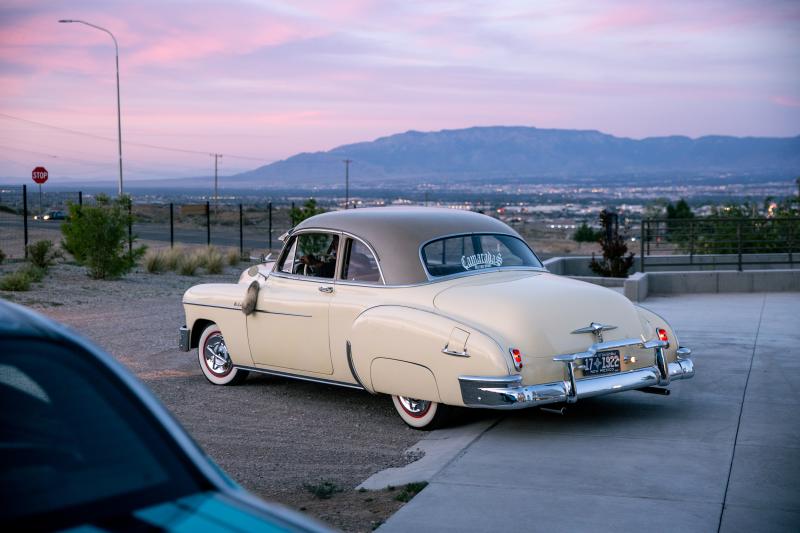 Running beside Nine Mile Hill and overlooking the valley, Albuquerque's West Central Corridor has served as a weekend hangout for generations of teenagers. From the Visitor Center on West Central Avenue, you can gaze out at the city's silver edge creeping up the dark red and purple slopes of the Sandía Mountains.
"Our goal is to tell the story of Route 66, in Albuquerque, through the facility and through the museum," Hernandez says. After years of work, the two-story building's museum, amphitheater, conference hall, gift shop, community office space, neon sign graveyard, and hookups for food trucks are almost ready for visitors. The West Central Visitor Center creates a place where people can learn the history and significance of Route 66—and, as Hernandez says, "how it transitioned Albuquerque into what it is today."
Route 66 played an important role in the city's economic development during the first half of the 20th century. Even after being decommissioned in 1985, the highway remains a part of our country's ethos. Today, vintage road signs, gift shops, and diners in Albuquerque still pay tribute to the legacy of Route 66.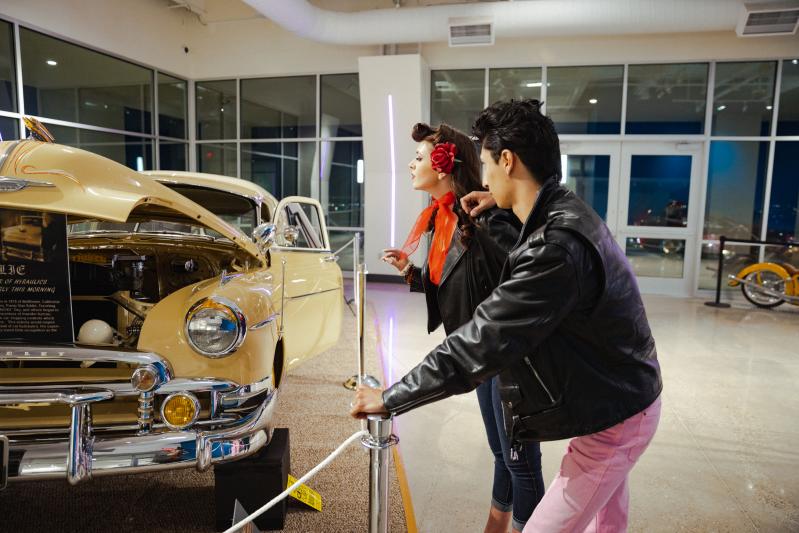 The $13.1 million project, owned by Bernalillo County, took years of planning. The story of the Visitor Center's long road to construction began, appropriately, with a love of cars. "The whole reason why the center is here is because of the lowrider community," Hernandez says. 
Around 30 years ago, lowrider aficionados began gathering around West Central Avenue, where cruising was popular on the weekend. But with traffic getting clogged and street parking in high demand, merchants worked with community leaders to find a solution. Organizers decided to build a parking lot for the lowriders—a place to hang out and show off cars. The proposed spot was a tract of land west of downtown, beside Nine Mile Hill and along a once-busy section of the Historic Route 66. "That was the idea," Hernandez says. "Then they kept on iterating on that idea."
Soon plans for the parking lot expanded to include an outdoor amphitheater and taproom. The community gave the first presentation on the project to the city in 1992. After decades of studies and planning, construction began in 2021, thanks to city, county, and state funding. "This is a result of a neighborhood organization going out and getting our elected officials involved in creating something for the community," Hernandez says. 
A gift shop welcomes visitors and a wall display, created through a partnership with the New Mexico Music Hall of Fame, commemorates New Mexico musicians like Dick Bills and Glen Campbell. Dedicated to classic cars and Route 66 memorabilia, the museum includes artifacts from Albuquerque's Unser family, members of which won the Indianapolis 500 a record nine times, and a pair of Ford proof-of-concept cars from the 1950s that never made it to production. The center also plans to hold concerts, lowrider events, and local markets to make the space come alive.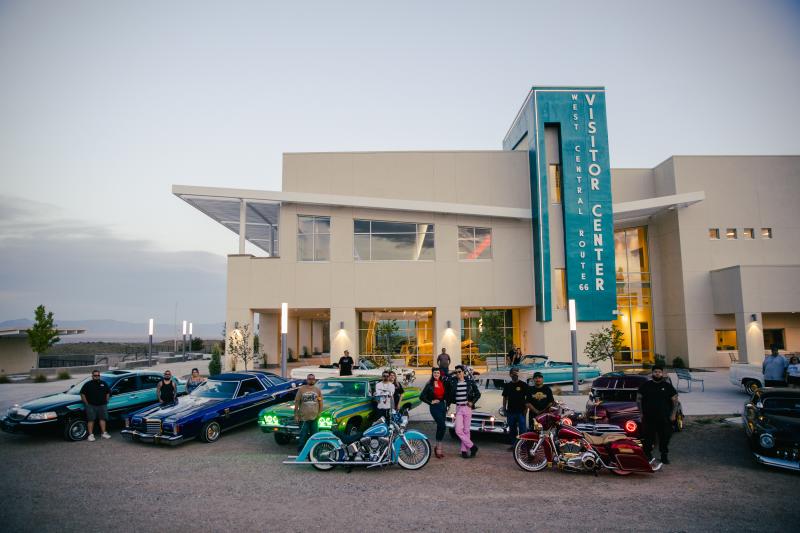 But Hernandez and West Central Community Development see the project as more than just a place for visitors. They expect it to spur economic growth along Nine Mile Hill, starting with the facility's conference center and co-working space for entrepreneurs. 
There's something else, too. Outdoor concerts, cruises, or other events will have an amazing view of the Albuquerque skyline. "It's phenomenal," Hernandez says. "When the sun goes down, it's magical."