Doña Ana County has introduced an innovative new app to combat illegal dumping. The "No Throw App" allows users to instantly upload the location of illegal dump sites alongside pictures of the site and notes. Since it's inception in 2017, the app has been used to track hundreds of illegal dumping sites in Doña Ana County. Doña Ana County is working to bring the app statewide. Currently, residents of other counties may use the app and their reports will be sent to the relevant agencies.
Illegal dumping is a serious issue in New Mexico. By downloading and using this app to report instances, you can help keep our state clean, beautiful, and healthy. The app is available for free download on all Androids and Iphones. 
How to use the No Throw App: 
1. Search for "No Throw" in the App Store or Google Play. Tap the download button.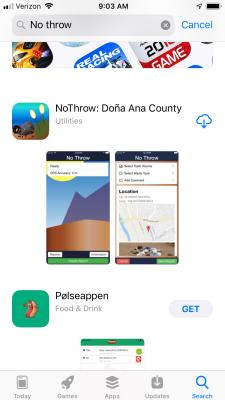 2. Find the No Throw app on your phone and open it.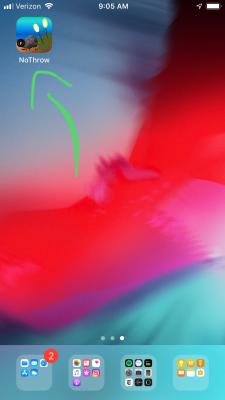 3. After opening the app, it will ask to use your location. Tap "allow".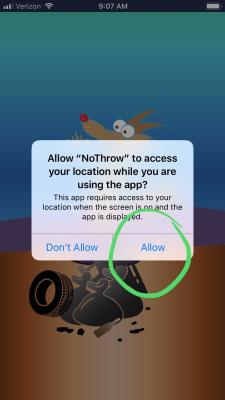 4. You will be taken to a home screen, where the app will confirm your location.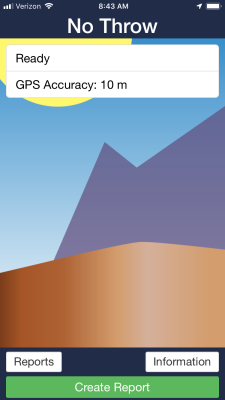 5. Tap "Create Report" to open the camera and snap a photo of the illegal dumping site. Make sure to allow the app access to your camera.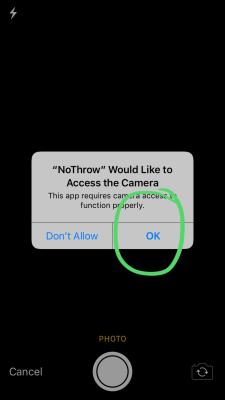 6. Take a photo of the illegal dumping. Remember, even small sites are important! After taking the photo, the app will take you to the next screen where you will be able to provide more information.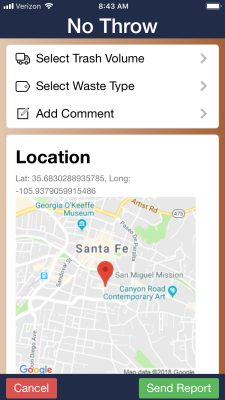 7. You will then be able to send your report to Doña Ana County, who will add the location to a constantly updated map. If you are not in Doña Ana County, don't worry! Your report will be sent to the right people to do something about the illegal dump site reported. 
Using this app, we can all do our part to stop illegal dumping in New Mexico. 
Even without the app, you can always call the State Land Office to report illegal dumping at (505) 827-5760
For Doña Ana County, call 1-800-NO-THROW
Visit your county website for more information on reporting illegal dumping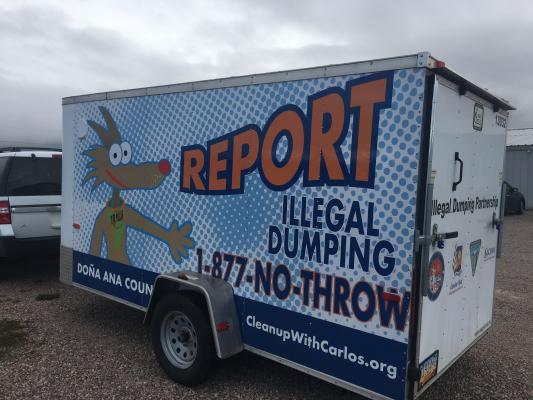 ¡Toss No Mas!