James Elementary School was honored last month for their extraordinary school garden and awarded "School Garden of the Year" by the NM Department of Health. The Healthy Kids Healthy Communities (HKHC) program started in 2016 in Roosevelt County when program coordinator Caron Powers made establishing school gardens a priority. James Elementary school has since installed 24 (!) raised garden beds, 12 of which were installed this year using New Mexico Clean & Beautiful grant funding and support from Portales deputy city clerk, Veda Urioste.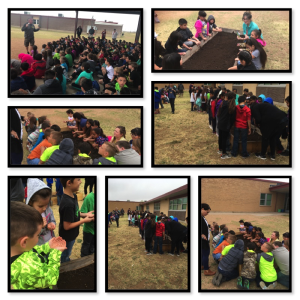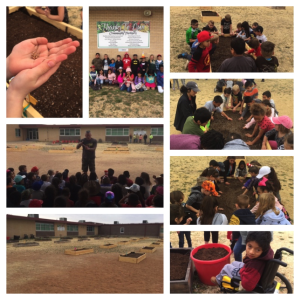 The students use the gardens to learn about botany, gardening, healthy diets and healthy cooking. In 2018 the students planted radish, carrot, lettuce, and spinach seeds. This year, they planted more seeds, but also harvested their crop and used it to cook a healthy meal. Due to the dedication of the school and its partners, each class at James Elementary has its own raised bed to plant, maintain, and harvest. The gardening activities are taught in tandem with the "Learn, Grow, Eat, and Go" curriculum which concentrates on science and nutrition.
Projects like the James Elementary School Garden highlight HKHC's effectiveness in achieving equitable food access and healthier kids.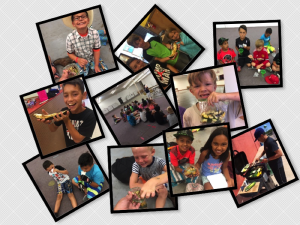 To learn more about the Health Kids Healthy Communities program, read the winter newsletter or visit the Department of Health website. 
For more on the New Mexico Clean & Beautiful Grant, visit our webpage.
To stay updated on stories like this, Take the Pledge to Keep New Mexico True.
Plant, Eat, Grow!