Home for the Holidays Gift Guide
Inspiration and ideas from some of New Mexico's best.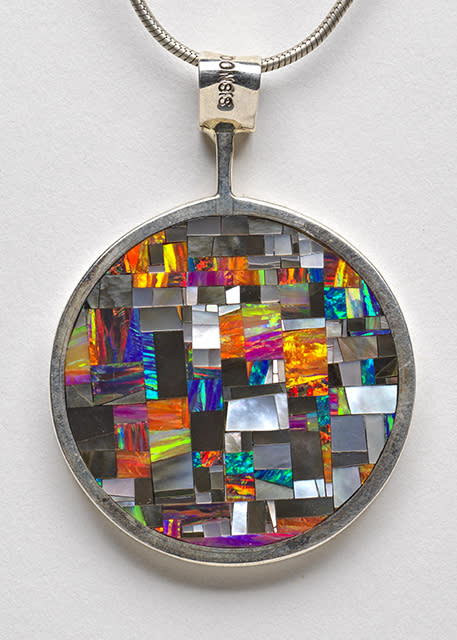 Keshi, The Zuni Connection
Buying directly from Zuni artists continuously for 40 years, Keshi is a trusted outlet for authentic Zuni jewelry, fetishes, and pottery. Call for a private virtual shopping experience and visit our expanded website. 
keshi.com
505-989-8728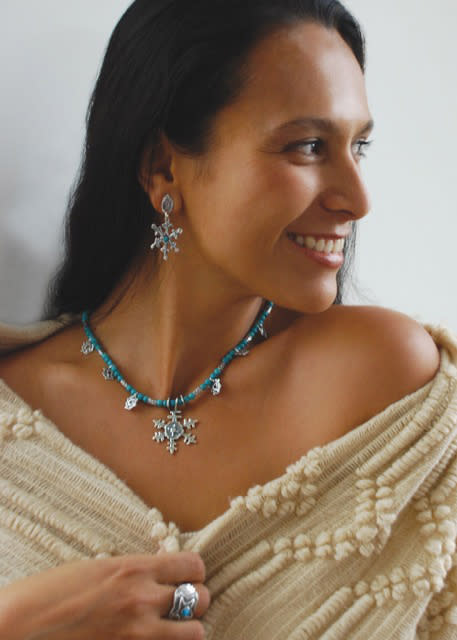 Claireworks
Famous Taos artist Claire Haye is offering her classic holiday necklace Feliz in sterling silver and natural turquoise for $160 (17"). Add the Feliz earrings for $45. Both are to be treasured. See more great designs on her website.
claireworks.com
575-776-5175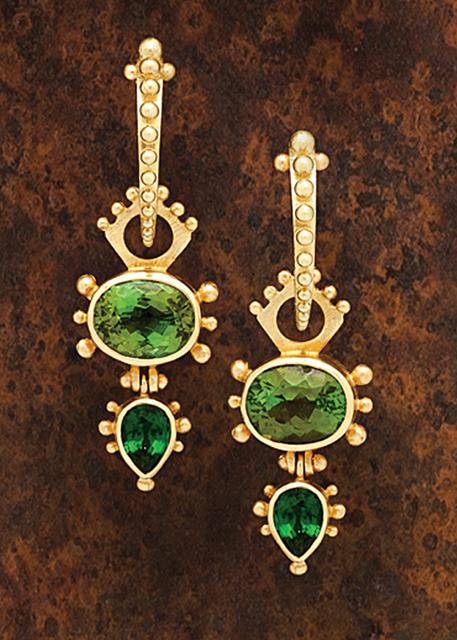 Golden Eye
The Golden Eye is a little jewel box of a store tucked away on a side street in downtown Santa Fe, offering a selection of handcrafted, high-karat gold jewelry that has enthralled visitors for more than three decades.
goldeneyesantafe.com
505-984-0040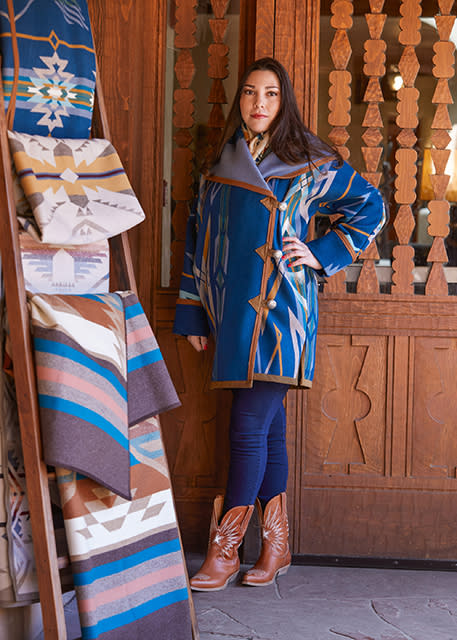 Detours at La Fonda​
Discover fashionable jackets expertly fabricated in classic and contemporary Pendleton blankets by artist Lynn Wilkinson. Each custom jacket displays artisanal craftmanship and is available exclusively at Detours at La Fonda.
detoursatlafonda.com
505-988-1404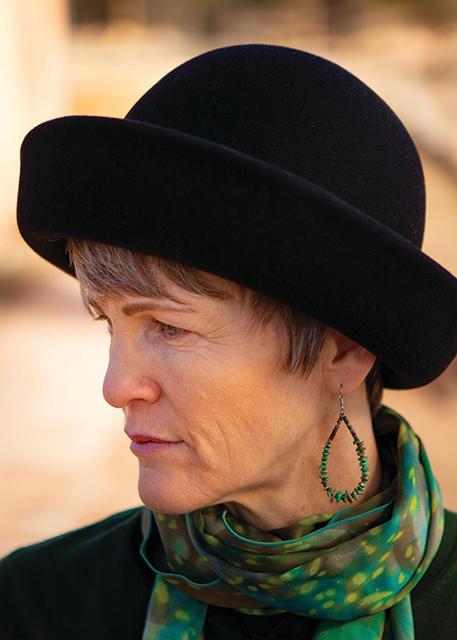 Ghost Ranch
Find the perfect gifts for the Georgia O'Keeffe-lover at the Ghost Ranch Trading Post! From the handmade Georgia O'Keeffe-inspired hat (shown) to books and more, including gifts featuring the O'Keeffe-drawn Ghost Ranch logo.
ghostranch.org
505-685-1000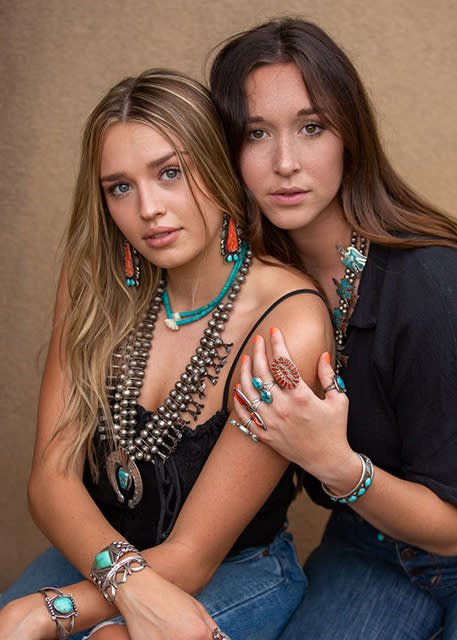 Roma Arellano
Vintage and new Native American, Mexican, and tribal jewelry, Southwestern and mid-century home décor, art studio pottery and glass, religious folk art, and estate treasures of old families. The gift of beautiful culture.
romaarellano.com
505-369-6865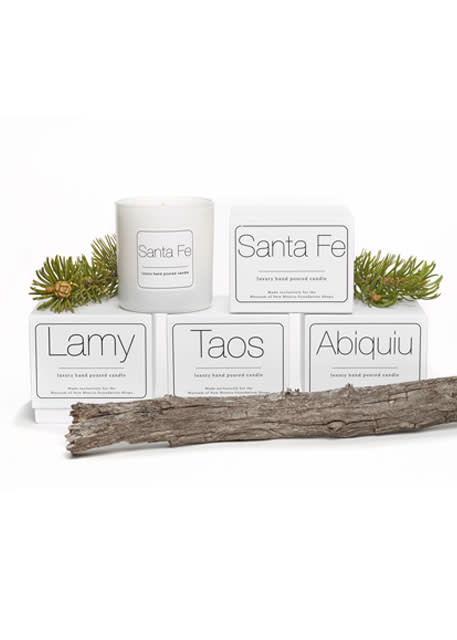 Museum of New Mexico Foundation Shops
The gift shops at the four state museums in Santa Fe offer an outstanding array of high-quality gifts, jewelry, Native American crafts and more. Located on the Plaza and Museum Hill.
shopmuseum.org
505-982-3016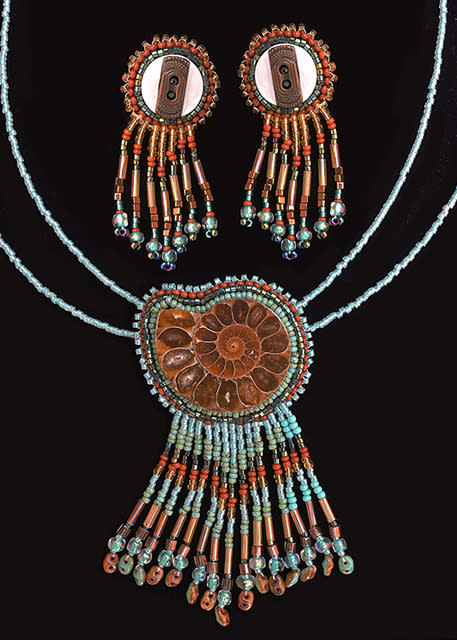 Julienne Jewelry
Julienne Jewelry on Old Mesilla Plaza. Over 2,000 choices of jewelry guaranteed for life. Forty years of beading made in New Mexico, open every day from 11 a.m. to 6 p.m. Personal shopping and shipping available.
juliennejewelryonline.com
575-202-8931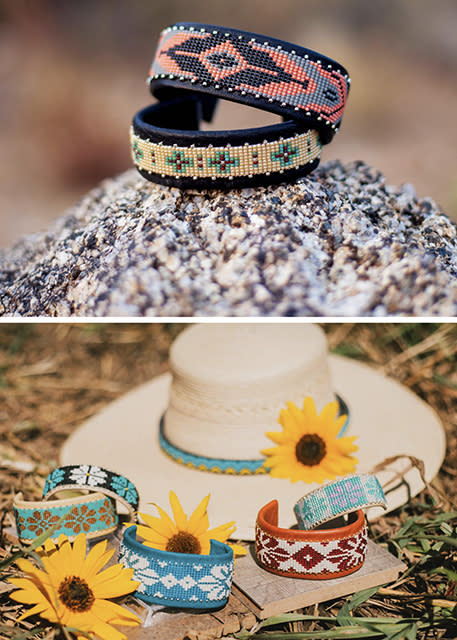 NavaHope Jewelry
This collection of traditional loom beadwork is handcrafted in Native, Western and modern designs by the Nava family. Embrace yourself with authentic leather in colors that capture our landscape and our golden sunrise to red sunsets.
navahopejewelry.com
505-208-9400 | 505-415-5665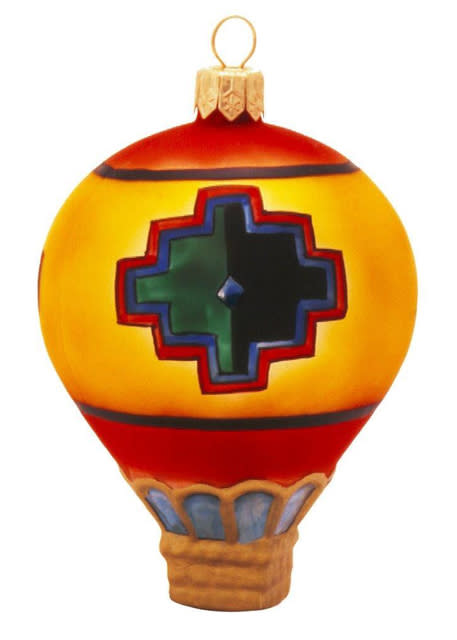 Susan's Christmas Shop
Spirit of the Anasazi
This colorful glass hot air balloon ornament is designed for New Mexico. It is blown by mouth and painted by hand, in a process that takes a week to complete. 
susanschristmasshop.com
505-983-2127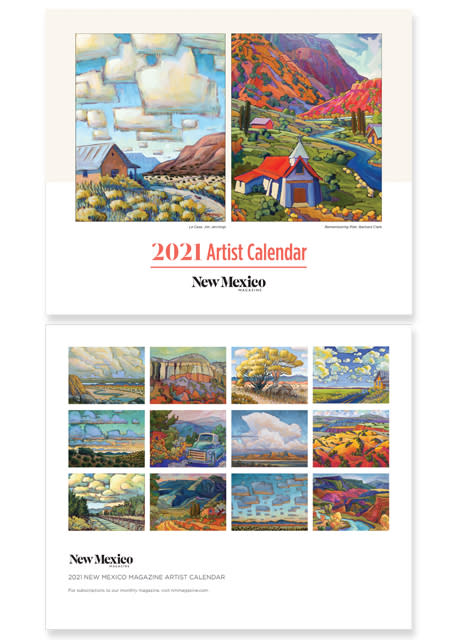 New Mexico Magazine Artist Calendar
A great gift for everyone who loves New Mexico. The 2021 New Mexico Magazine Artist Calendar features lavish landscapes by renowned artists Barbara Clark and Jim Jennings.
nmmag.us/2021calendar
800-898-6639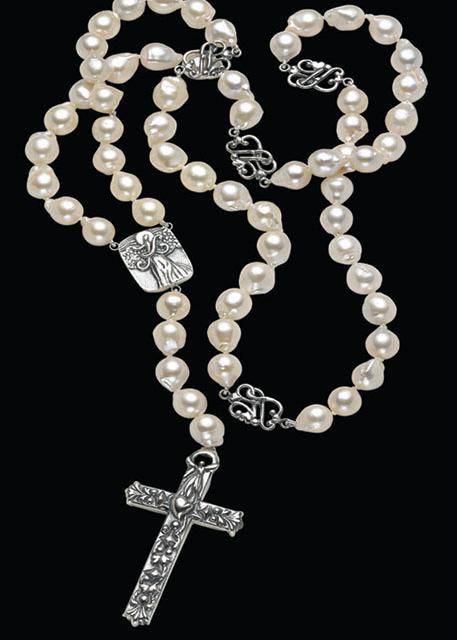 Janis Loverin Fine Jewelry
Janis Loverin designs highly collectable pieces of wearable art meant to be fabulously elegant and fun! Each harvest of exotic pearls provides endless variety. "Faith" sterling necklace featuring baroque pearls (shown), $1495.
janisloverin.com
575-937-0587