Author: Rose B. Simpson
Rose B. Simpson holds two master's degrees, from the Rhode Island School of Design and the Institute of American Indian Arts creative nonfiction program. Her endeavors engage ceramic sculpture, metals, fashion, performance, music, writing, and custom cars, including Maria, a black-on-black 1985 Chevrolet El Camino crafted as an homage to legendary potter Maria Martinez. "I find it easy to get lost in the mundanities of the everyday, forgetting the gifts I've inherited or been given. It has been an interesting journey to write about my mother, to reflect on those gifts as our world seems to intensify and awaken. It has given me perspective to nurture and apply these gifts to our trembling existence with newfound heart."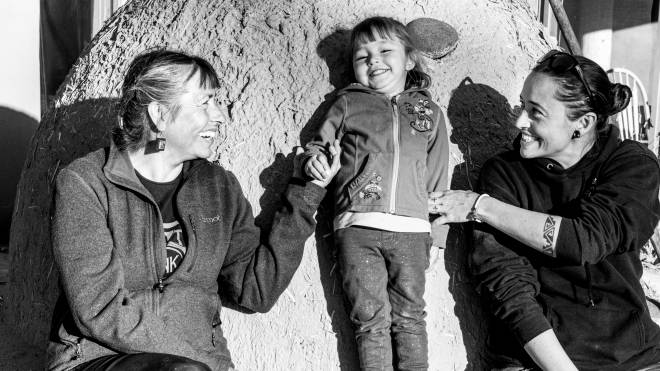 When life throws us off-center, ancient ways may hold a cure. One way to find out? Ask Mama.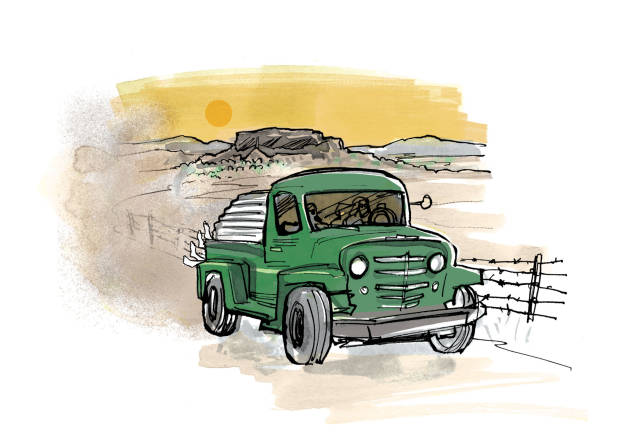 The art of swimming in cool, essential ditchwater.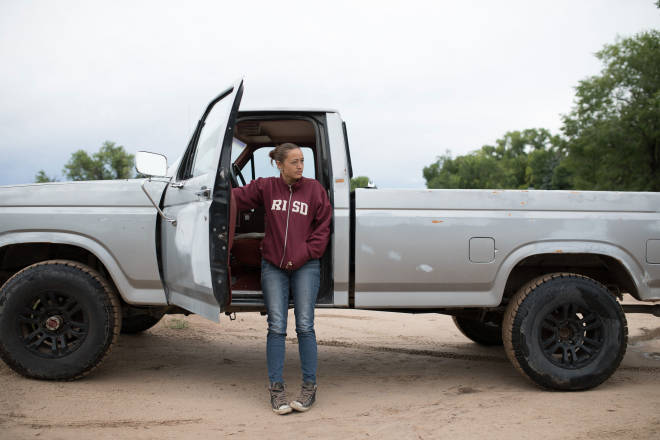 Being born into a family of artists set a course for Rose B. Simpson. But she had to travel far to find her way home.