Author: Stephen Fried
Stephen Fried is an award-winning journalist and bestselling author who teaches at Columbia University and the University of Pennsylvania. He is the author of six acclaimed nonfiction books, including Appetite for America: Fred Harvey and the Business of Civilizing the West—One Meal at a Time; Rush: Revolution, Madness, and Benjamin Rush, the Visionary Doctor Who Became a Founding Father; and Thing of Beauty: The Tragedy of Supermodel Gia (which introduced the word "fashionista" into the English language and inspired the Emmy-winning film Gia with Angelina Jolie.) He is also co-author, with Patrick Kennedy, of A Common Struggle. A two-time winner of the National Magazine Award, Fried has written for Vanity Fair, GQ, The Washington Post Magazine, Rolling Stone, Glamour, Smithsonian, and Philadelphia magazine. He lives in Philadelphia with his wife, author Diane Ayres.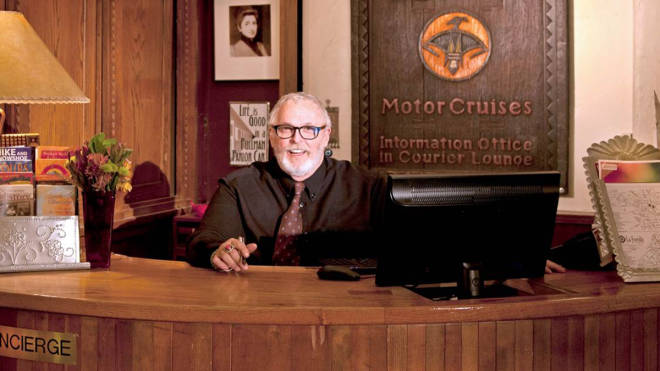 Steven P. Wimmer, 1947–2021, helped make La Fonda on the Plaza a Santa Fe home-away-from-home for many.
New Mexico was the spiritual home and primary incubator of America's first and foremost hospitality company, named for its founder, Fred Harvey. The opening this month of a permanent Harvey exhibit at the NM History Museum represents a milestone in the revival of passionate interest in the company's 138-year-old legacy.