Rodeos throughout the state still celebrate the working cowboy. Photograph by Sara Maxfeldt.
Trails and Rails
THE SPANISH BROUGHT COWS, SHEEP, AND VAQUERO skills to New Mexico, but cowboying in the West really hit its stride after the Civil War. At least briefly.  
"For anyone who loves New Mexico, being out in the mountains on your horse sounds very romantic," says Leah Tookey, a curator at the New Mexico Farm & Ranch Heritage Museum, in Las Cruces. "Hollywood romanticized it—sleeping under the stars, eating beans around the campfire with Cookie."  
But the heyday of weeks in the saddle tending the stock on the open range, enduring lengthy cattle drives, and engaging in a fair bit of cattle rustling lasted only about 20 years, she says. The arrival of the railroad, starting in the 1880s, along with barbed wire and windmill irrigation, changed how ranchers both moved and contained their animals.  
"There's still cowboys here because people work cattle, but as far as moving cattle, it's this romantic time period," says Tookey, who's working on a new exhibit, Riding Herd with Billy the Kid: The Rise of the Cattle Industry in New Mexico.  
Rodeos throughout the state still celebrate the cowboy arts, including in Hobbs, where the Lea County Fair & PRCA Rodeo draws some of the nation's hottest competitors. That said, most cowboys these days rely more on ATVs than horses, says Mary Lyle, education director at the Western Heritage Museum and Lea County Cowboy Hall of Fame.
"In 2012, for the state centennial, we did a cattle drive from Jal to Carlsbad," she says, a distance of about 70 miles. "You can only drive cattle 15 to 18 miles a day. When it was over, those cowboys were worn out. They said, 'We don't do that anymore.' "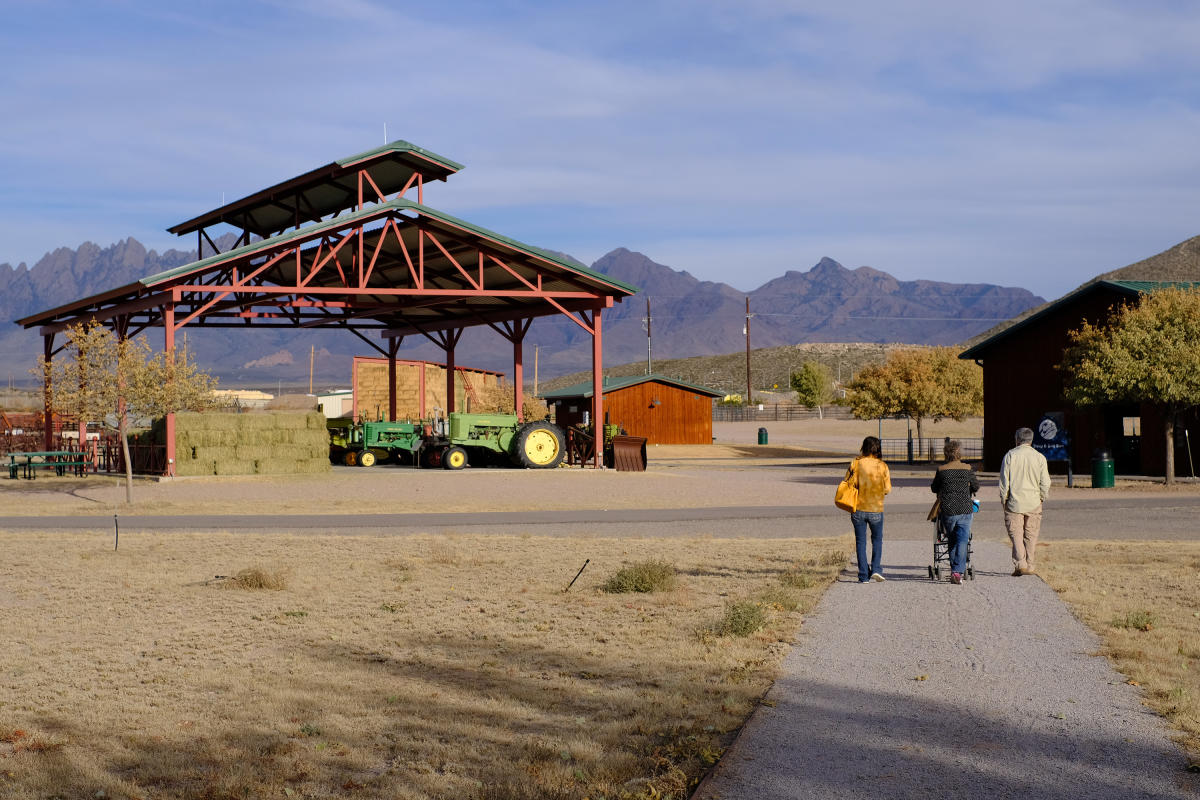 Find out what it's like to be a working cowboy at the Farm & Ranch Heritage Museum, in Las Cruces. Photograph by John McCauley.
Hit the Road
Each September, New Mexico Junior College, in Hobbs, invites fourth graders to the Staked Plains Roundup. The kids learn real skills, says Mary Lyle, but also some cowboy etiquette. "They're the politest people," she says of ranch hands. "They say 'Yes, ma'am,' 'No, ma'am.' Those kinds of values are what cowboy culture is trying to preserve."
The Farm & Ranch Heritage Museum, in Las Cruces, offers live demonstrations of ranch skills, including blacksmithing, milking, and the Parade of Breeds, where the museum's hired hands present a variety of cattle in the museum's outdoor arena. As far as being an actual cowboy? "It was a really hard life," Leah Tookey says. "You were busy all the time, ate the same thing over and over, it was cold, and not an easy place to sleep."
Hop aboard the 1880 Cumbres & Toltec Scenic Railroad, in Chama, for a daylong excursion across open plains and mountain passes. "You steam to the top of Cumbres Pass, over mountain streams, through rock tunnels, and across green meadows, and sometimes see cowboys on horses working to move along herds of sheep," says interim CEO Eric Mason.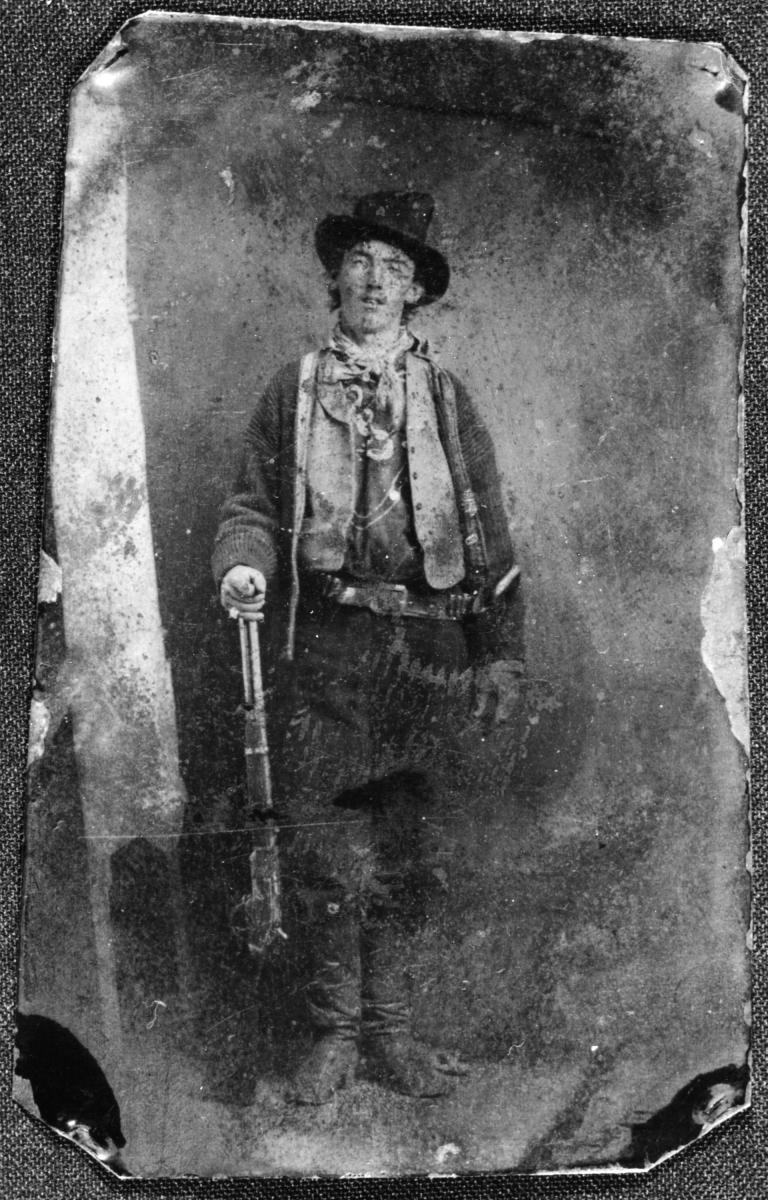 The authenticated tintype of Billy the Kid. Palace of the Governors Photo Archives (NMHM/DCA),128785.
Picturing Billy
Billy the Kid's gravestone, in Fort Sumner, declares him "The Boy Bandit King," further burnishing a legend that alternately brands him as a freedom fighter and a homicidal punk. What no one doubts is the value of a photograph of this erstwhile cowhand, who spent most of his life in the hinterlands during an era when photographers didn't swarm the region.  
In 2011, Florida billionaire William Koch bought the only known tintype of the gunslinger, circa 1880, for $2.3 million. Quicker than gun smoke, other photos of Billy were "found." Here he is dealing cards! There he is playing croquet!  
Tim Roberts, deputy director of New Mexico Historic Sites, lives in Lincoln and walks the same streets Billy once did. "The best I can figure, going to as many city directories as I can find, there were only four or five traveling photographers in New Mexico in 1878, 1880," he says. "There were not a lot of opportunities to take a photo."  
Still, Billy wandered through Las Vegas and Santa Fe and wasn't shy about speaking with newspaper reporters. "I can't definitively say these pictures are authentic or not," Roberts says. "I would love nothing more than to have another authenticated photo of him, but the standard has to be very, very high."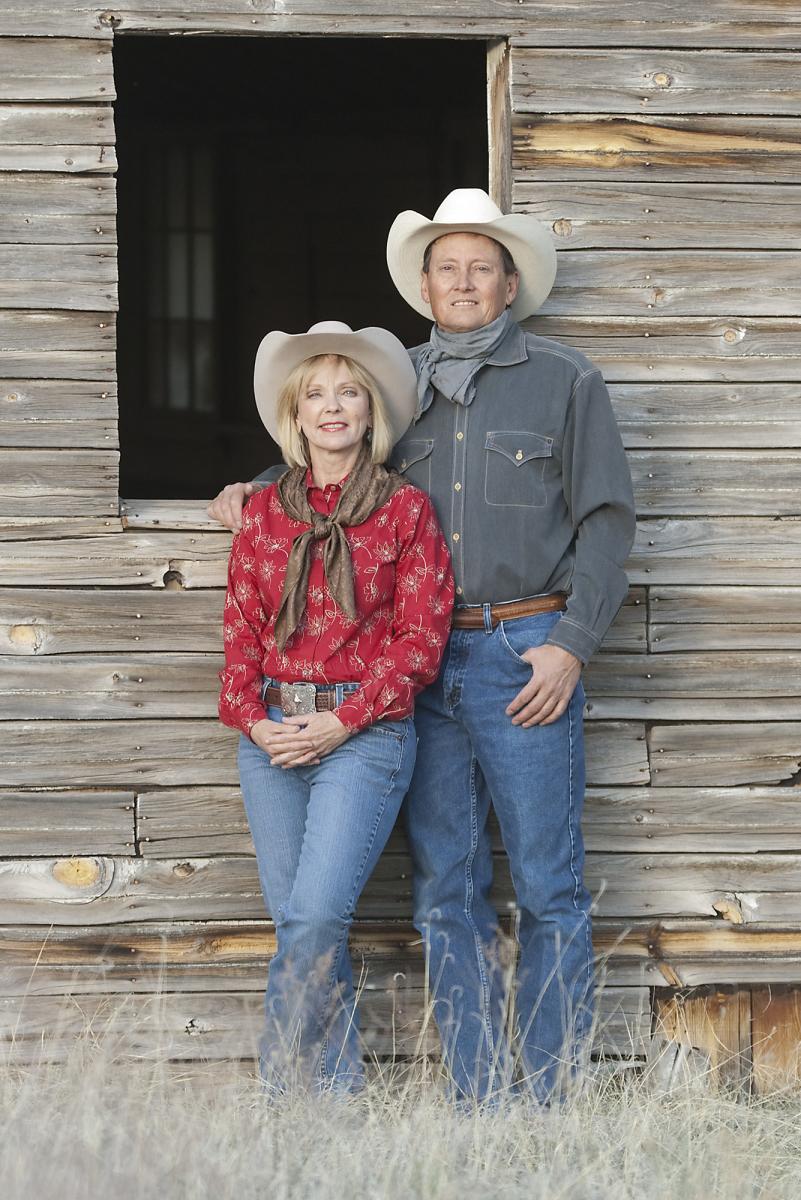 James and Cindy Hobbs welcome visitors to Flying J Ranch, near Ruidoso. Photograph by Joseph Arcure/Flying J.
The Best: Western Culture
Gunfights, Pony Express rides, cowboy singing, and chuckwagon dinners come to life at the Flying J Ranch, near Ruidoso. Founders James and Cindy Hobbs are proud of their 40-year enterprise but have grown accustomed to a first-time visitor's skepticism. "Especially the teenagers," James says. "It's really satisfying when you see them go 'Oh, I thought this would be hokey.' " The Flying J Wranglers' excellent musicianship, top-notch grub, and an authentic, old-timey setting win folks over every time. "Our approach is to celebrate the great things about the state, from the cowboy point of view," he says. "It's like an Old West movie, from when the railroads were born." Mosey on over, but behave yourself: The sheriff might put you in jail.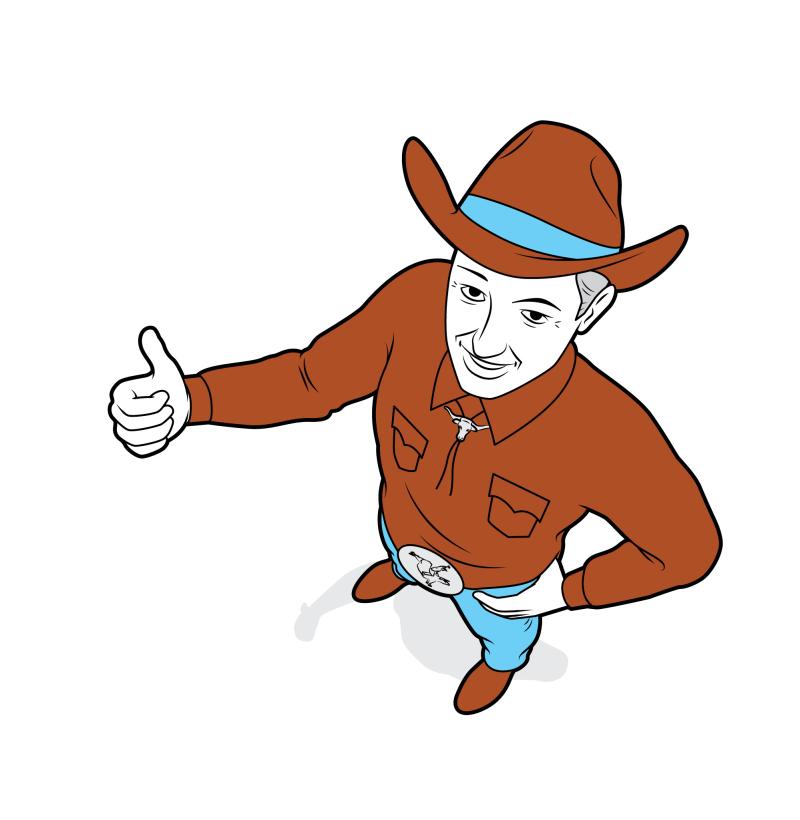 Make sure to at least spend the day in a saddle first. Illustration by Chris Philpot. 
The Worst
The all-hat-no-cattle over-adopter decked out in a Stetson, Lucchese boots, a rodeo-champ-size belt buckle, and a longhorn bolo tie. Sincere appreciation for the cowboy way will help smooth things over with the ranch crowd, but at least spend a day in the saddle first.