NEW MEXICO TRAVEL PLANNER—A SPECIAL ADVERTISING SECTION
Trip Guide: Artesia
An artsy Downtown Walking Tour is the best way to explore all sides of Artesia.
---
POPULATION :: 12,232
ELEVATION :: 3,380′
WEB :: artesiachamber.com
CONTACT :: (575) 746-2744
---

Along the tree-lined main drag of Artesia, the city's pioneer spirit merges with its artistic side. One of the best ways to explore is by checking out the Downtown Walking Tour, where all aspects of the city's personality merge. Check out these highlights that make Artesia a fun place to meander.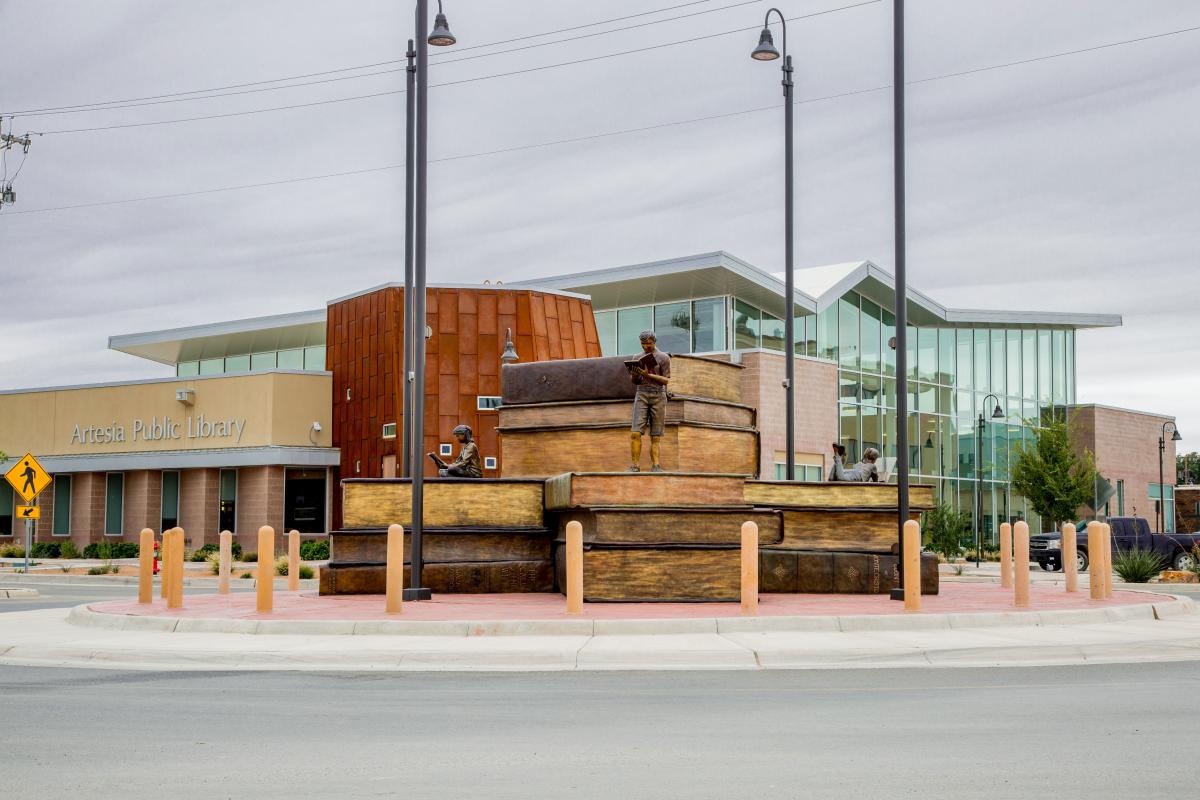 Above: Artesia Public Library. Photograph courtesy of City of Artesia.
TOP 5 REASONS TO GO
1. Downtown Walking Tour
Immerse yourself in the area's history, art, and culture by exploring the History In Bronze Collection that is part of the self-guided Downtown Walking Tour.
2. Artesia Public Library
Take time to explore the history, culture, art, technology, and geography that is built into the very architecture of the Artesia Public Library.
3. Peter Hurd History
The 1952 Peter Hurd mural, The Future Belongs to Those Who Prepare for It, is secured 9 feet above the library floor and is a sight to behold. Beneath the painting is a kiosk describing the story of how the mural was rescued and installed and how the building now houses one of New Mexico's beloved native artist's murals.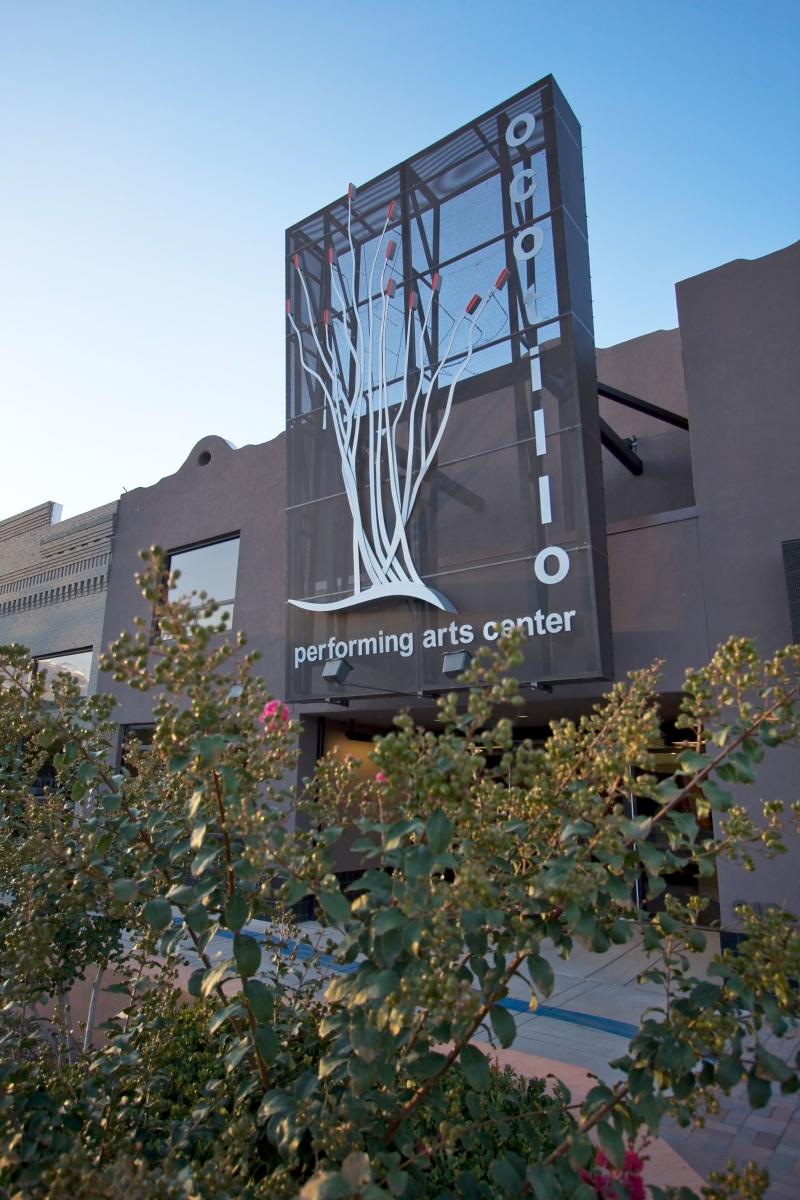 Above: Artesia Performing Arts Center. Photograph courtesy of City of Artesia.
4. The Performing Arts
The Ocotillo Performing Arts Center attracts big events to its small places. Intimate and inviting, the venue is big enough to host well-known national music artists but cozy enough to inspire the artist inside all of us.
5. Local History
The Artesia Historical Museum and Art Center, located in a cobblestone house, exhibits local area history with artifacts, photographs, and displays.


LEARN MORE
For more ideas on what to do in New Mexico, check out our Travel page or our monthly calendar of events.
All it took was the largest fresco-moving project the world has ever seen.
By David Pike
---
Get up for a whole day of fun at Artesia's celebration of all things smoked, Smokin' on the Pecos. By Andrew Roush