NEW MEXICO TRAVEL PLANNER—A SPECIAL ADVERTISING SECTION
Trip Guide: Clovis-Curry County
History, rock, a great zoo, and a classic main street.
---
POPULATION :: 49,812
ELEVATION :: 4,268′
WEB :: currycounty.org
CONTACT :: (575) 763-6016 
---

Clovis-Curry County holds a special place in rock-and-roll lore. The area is also home to one of the civilization's earliest sites, the second-largest zoo in the state, and a classic main street.

Above: Norm and Vi Petty's Rock and Roll Museum 
Photograph courtesy of Clovis-Curry County COC.
TOP 5 REASONS TO GO
1. Rock-and-Roll History
In Clovis, visitors can explore two venues that chronicle Clovis' rock-and-roll History: the Norman and Vi Petty Rock and Roll Museum and the Norman Petty Studios. The Museum gives visitors a glimpse into the past when the Pettys, Buddy Holly, Roy Orbison and others recorded some of their earliest hits.
2. Clovis Music Festival
Rock-and-roll history is a huge part of Clovis' history and to celebrate the city hosts one of the region's largest events—the Clovis Music Festival. This event is held in conjunction with Draggin' Main. These events fill an entire week with tours of classic drive-ins, classic cars, and three days of concerts in various genres.
3. A Great Zoo
The Hillcrest Park Zoo is the second-largest zoo in New Mexico and features more than 300 animals throughout the year. Wild animals roam in special enclosures with trees, streams, pools, and other natural features.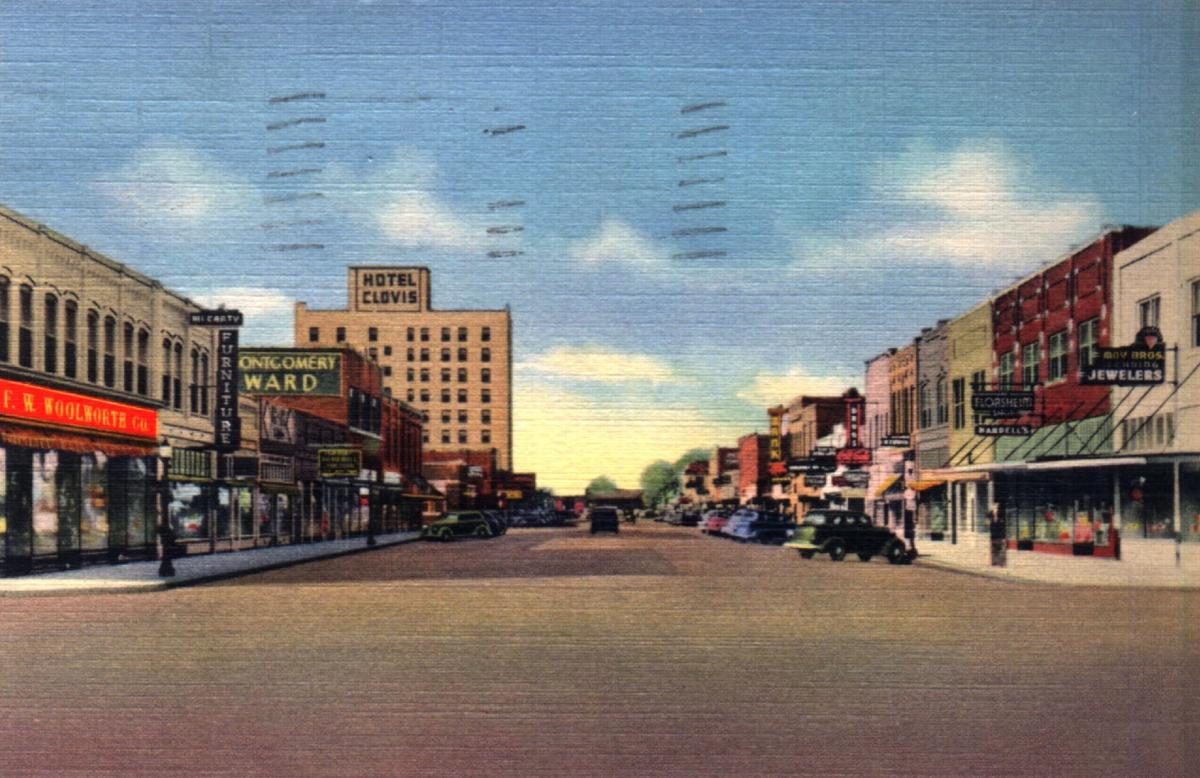 Above: Clovis Mainstreet. Photograph courtesy of Clovis Mainstreet.
4. History of (Clovis) Man
Blackwater Draw, also known as the "Clovis Site," was settled by people migrating from Asia more than 13,000 years ago. The Clovis people were some of the earliest civilizations and are distinguished by the distinctive spear points in their tool kit.
5. Clovis Main Street
Built in the early 1900s, downtown Clovis is the heart of all things for the community. The main drag offers visitors a great place to enjoy and explore through the art-deco architecture, a cobbled brick street, and quaint shops.


LEARN MORE
For more ideas on what to do in New Mexico, check out our Travel page or our monthly calendar of events.
This year's symposium, October 12–14 at the Ruidoso Downs Race Track & Casino, includes performances from Lee Greenwood and Jodi Nix.
By The Staff
---
Shoppers come from near and far for the sprawling emporium of temptations at Traci's Greenhouse, in Clovis.
By Kate Nelson
---
New Mexico's cuisine, often lumped together with other regional fare, has its own unique DNA.
By Candace Walsh