NEW MEXICO TRAVEL PLANNER—A SPECIAL ADVERTISING SECTION
Trip Guide: Farmington
Tucked in to the verdant San Juan Valley, Farmington is the ideal base camp for outdoor fun​.
---
POPULATION :: 41,629
ELEVATION :: 5,395′
WEB :: farmington.org
CONTACT :: (505) 326-7602
---

Farmington is a surprise oasis in the Four Corners Region. Visitors will find a plethora of outdoor activities as well as cultural attractions and national wilderness areas and parks. So grab your camera and your boots, and get ready to immerse yourself in some of New Mexico's most dramatic scenery.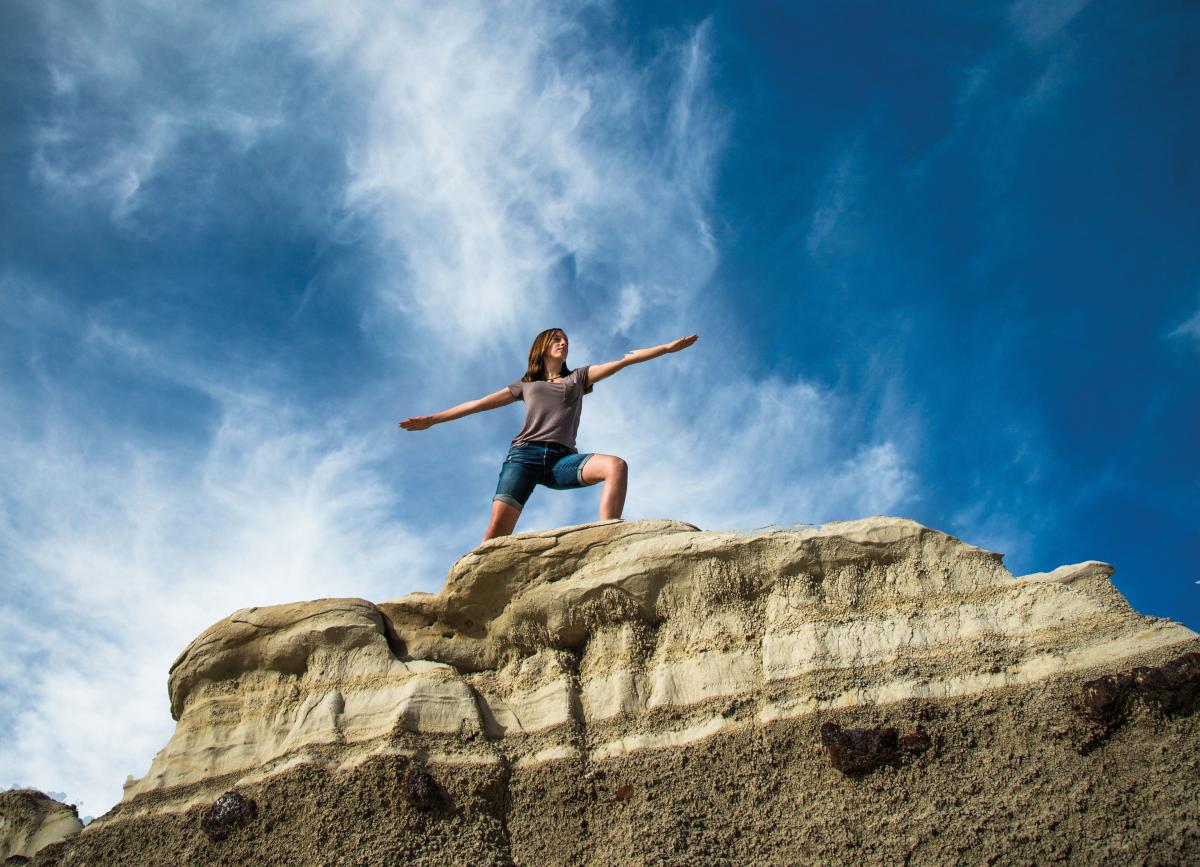 Above: Try some yoga when at Bisti Da-Ne-Zin Wilderness. Photograph courtesy of City of Farmington.
TOP 5 REASONS TO GO
1. A Gateway to National Monuments
Farmington is an ideal basecamp for visiting nearby National Park Service sites, including Aztec Ruins National Monument, Chaco Culture National Historic Site, Mesa Verde National Park, and Canyon de Chelly National Monument.
2. For Rockhounds and Geology Buffs
Farmington is a hotspot for rock hounds and geology buffs. Amid Angel Peak, Bisti De-Na-Zin Wilderness, Shiprock Pinnacle, and the Dugan Geology Museum, visitors can discover unique geological formations, fossils, and exquisite rock and mineral specimens.
3. Four-Wheeling Fun
Farmington's unique terrain makes it a perfect challenge for four-wheeling enthusiasts, who will find sandy arroyos, large sand dunes, steep hills, and slick rock.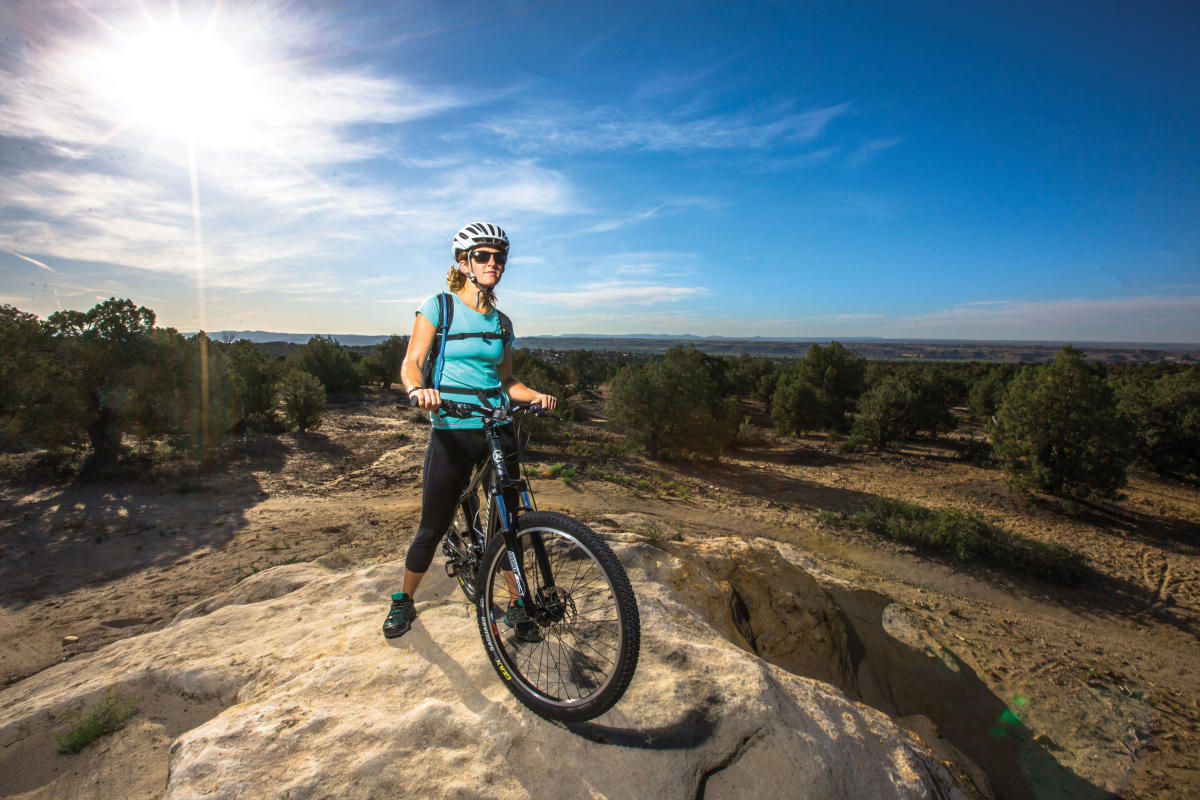 Above: Mountain biking around Farmington. Photograph courtesy of City of Farmington.
4. Wildlife
Farmington offers an extensive river trail system, ideal for year-round birding and wildlife viewing. More than 130 species of birds frequent the parks and woodlands along the Animas River and at the heart, you will discover the Riverside Nature Center.
5. Fat-Tire Trails
Home to the annual Road Apple Rally, Farmington has a plethora of biking trails located just minutes from downtown. With sweet single-track, whoops, and sandy washes, enthusiasts of all skill levels can enjoy year-round riding.


LEARN MORE
For more ideas on what to do in New Mexico, check out our Travel page or our monthly calendar of events.