NEW MEXICO TRAVEL PLANNER—A SPECIAL ADVERTISING SECTION
Trip Guide: Grant County
Explore the beauty of Grant County.
---
POPULATION :: 27,687
AREA :: 3,968 mi²
WEB ::  grantcountynm.com
CONTACT :: (575) 574-0000 
---

Home of the arts-centric town of Silver City, Grant County offers a playground for visitors of all interests, whether it's following in the outlaw Billy the Kid's bootsteps or exploring New Mexico's vast wilderness trails. Check out these highlights.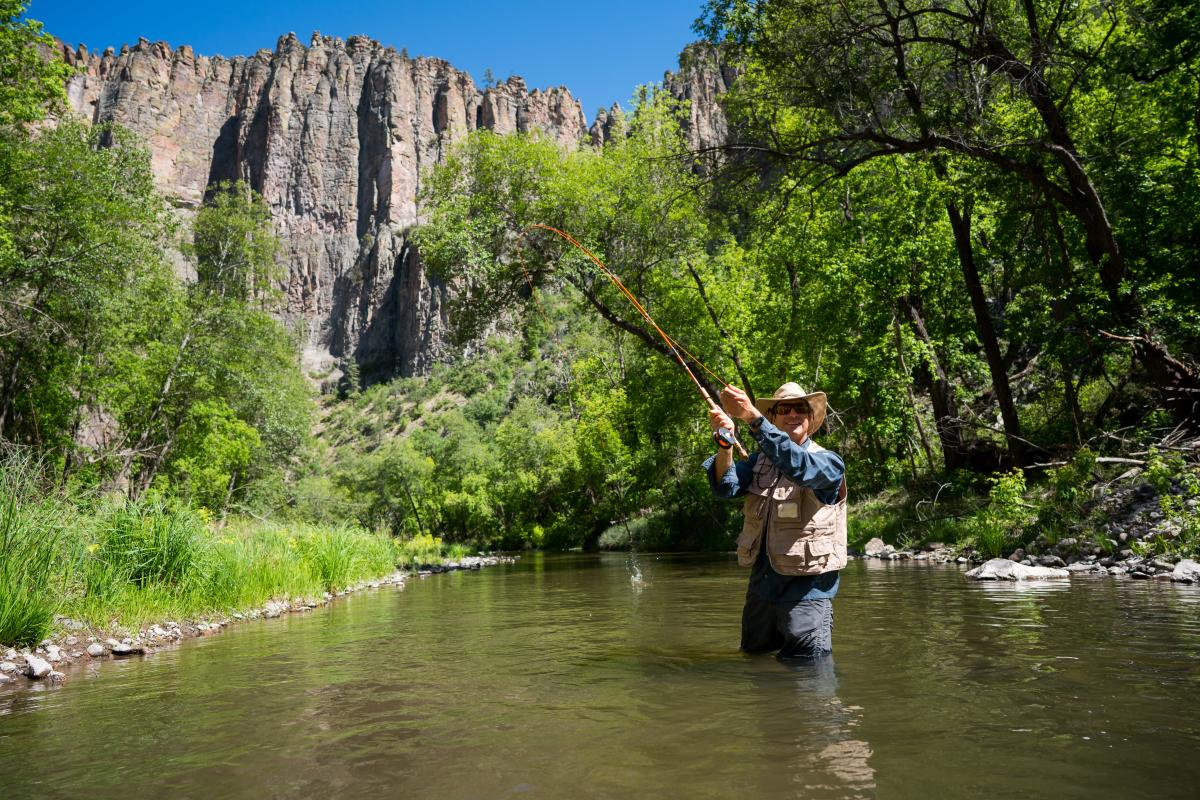 Above: Fishing in the Gila National Forest in Grant County.
Photograph courtesy of Silver City/Jay Hemphill.
TOP 5 REASONS TO GO
1. The Gila Wilderness
The first wilderness set aside by Congress was the Gila Wilderness, found within the vast 3.3 million acre Gila National Forest. The Gila Wilderness boasts 559,324 acres and is a paradise for those seeking solitude and escape from modern society's busy lifestyle.
2. The Gila National Forest
The Continental Divide meanders through the Gila for 170 miles of peaceful grandeur. The Gila National Forest is New Mexico's Most Remote Spot, according to The Albuquerque Journal.
3. The Continental Divide
The Continental Divide Trail (CDT), a national scenic trail, is known for the more than 3,000 miles it covers from Montana's Canadian border to Old West Country's New Mexico border with Mexico.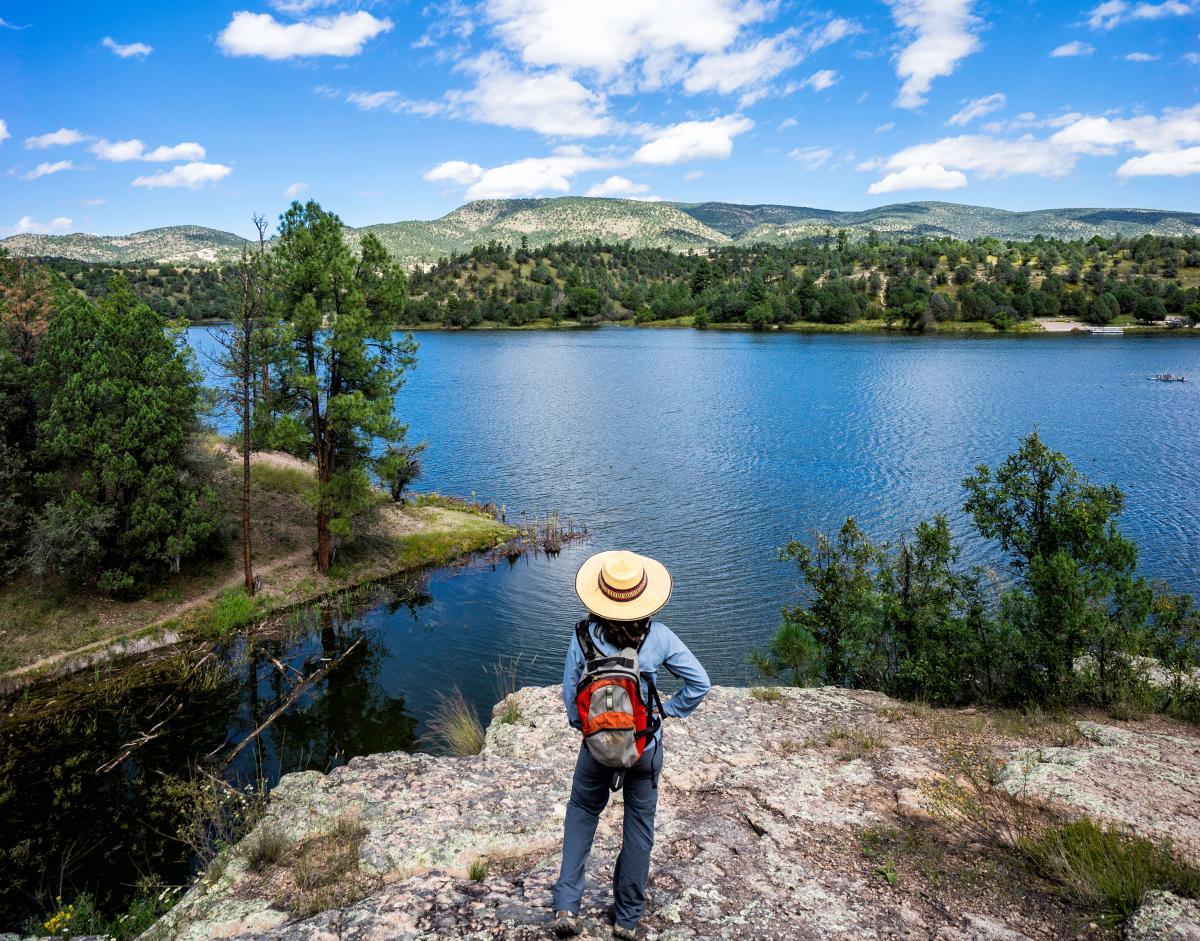 Above: Lake Roberts in the Gila National Forest in Grant County.
Photograph courtesy of Silver City/Jay Hemphill.
4. The Gila Cliff Dwellings
The cliff dwellings were built in the 1280s. Pueblo people built their homes in natural caves and in the open. There are examples of both types of settlements in the monument area. Probably not more than 8 or 10 families lived in the cliff dwellings at any one time. It's believed the rooms were used for only one generation, then mysteriously abandoned.
5. City of Rocks State Park
Formed of volcanic ash welded together 35 million years ago, then sculpted by wind and water into rows of monolithic blocks, these incredible rock formations give City of Rocks its name. Hiking trails, a botanical garden, and a public night-sky observatory add to this unique destination.


LEARN MORE
For more ideas on what to do in New Mexico, check out our Travel page or our monthly calendar of events.