NEW MEXICO TRAVEL PLANNER—A SPECIAL ADVERTISING SECTION
Trip Guide: Pecos
Ancient ways meet outdoor fun in the rugged beauty
of Pecos.

The Sangre de Cristo Mountains rise above the village of Pecos. Trout streams, top-flight birding ops, peaceful campgrounds, and high-country hikes abound. Ancestral Puebloans built a home here, and later, Spanish priests did as well.
Ruins from both populations stand today as Pecos National Historical Park, where visitors can climb down into a ceremonial kiva for moments of quiet contemplation.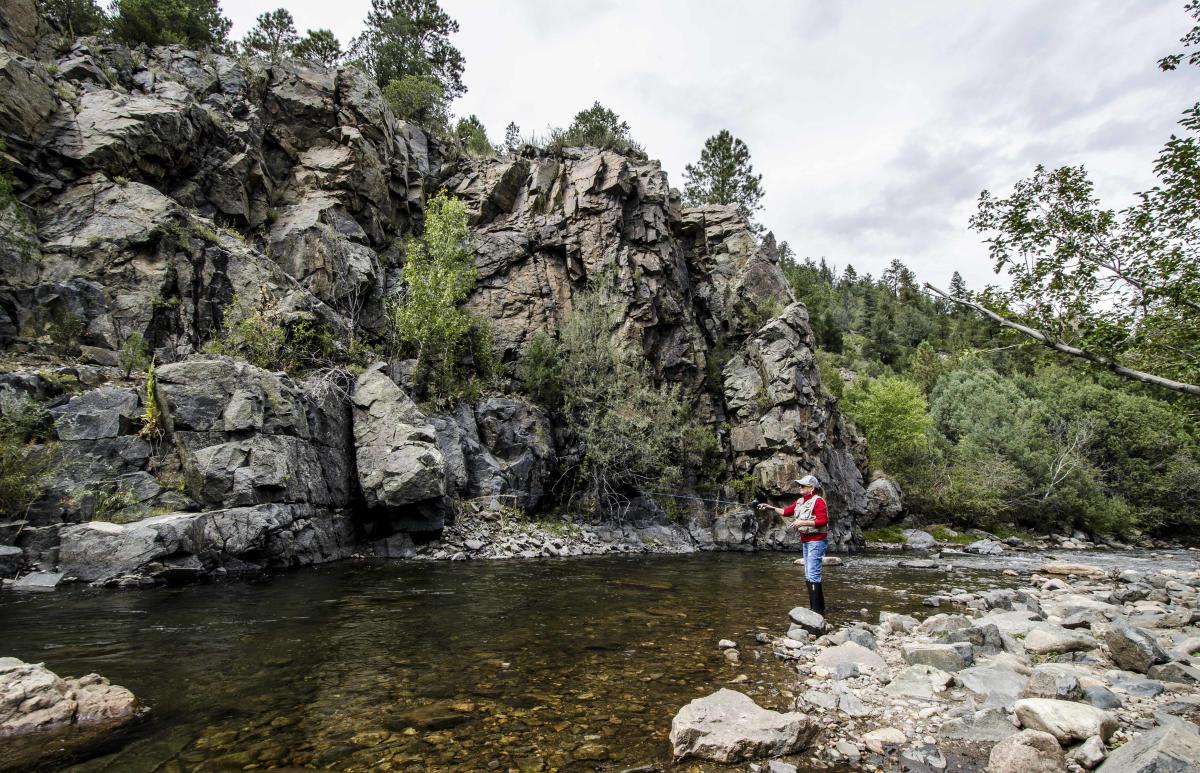 Above: TK. Photograph courtesy of the Pecos Business Association.
Nearby, the Pecos Wilderness combines deep canyons with mesas, forests, and rugged ridges.
Fly-fishers revel in the challenge of the sport amid the beauty of the surroundings. Birdwatchers notch new wins on their life lists, including rarely seen species. Rent a cabin or pick a site at the Panchuela Campground, then hit the Cave Creek Trail for stunning vistas in the high mountains.
---
LEARN MORE
For more ideas on what to do in New Mexico, check out our Travel page or our monthly calendar of events.
Norman Maktima made history as a champion angler with Native roots. Now he aims to make more, by introducing fellow Native Americans to the sport. By David Gomez
---
Clamber among surreal hoodoos, dip into secluded hot springs, picnic by a glacial lake, and drop into the epic Río Grande Gorge. These awesome trails belong on any NM hiker's bucket list. By Ashley M. Biggers
---