NEW MEXICO TRAVEL PLANNER—A SPECIAL ADVERTISING SECTION
Trip Guide: Silver City
Silver City has a richness that goes beyond its area mining history, with its striving art, restaurant, and gallery scene.

This gem of an arts town in southwest New Mexico offers a little bit of everything: some of the state's most beautiful (and culturally significant) mountain trails, a thriving historic downtown packed with galleries and great eateries, a lively arts community, and dozens of festivals and events. If you haven't been to Silver City recently, this list might inspire you to make the trip.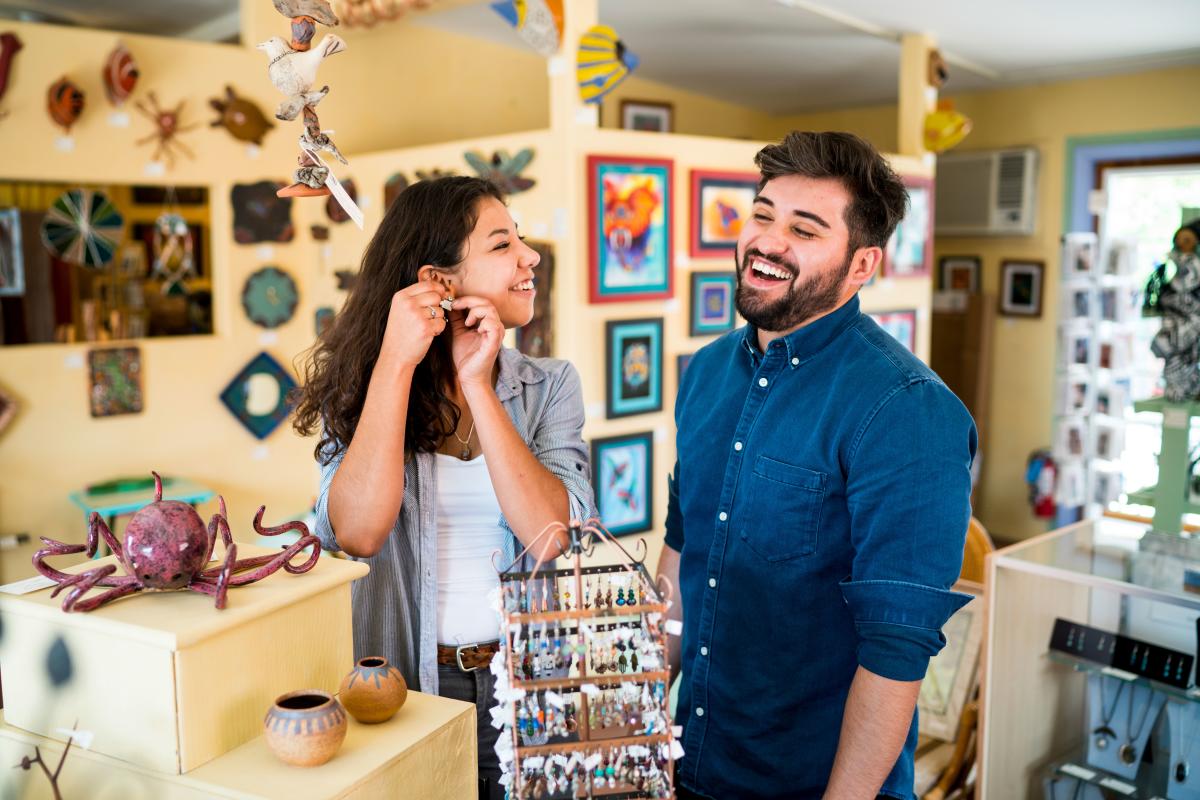 Above: Check out Silver City's excellent shopping in its historic downtown. Photograph courtesy of Silver City.
TOP 5 REASONS TO GO
1. Continental Divide
In Old West Country, the Continental Divide Trail mostly follows the actual Continental Divide, where the watersheds of the Pacific Ocean and those of the Atlantic part ways. But here and there the trail diverts to bypass private land or to follow a more accessible trail.
2. Gila Cliff Dwellings
The Gila Cliff Dwellings National Monument offers a glimpse of the homes and lives of the people of the Mogollon culture, who lived there from the 1280s through the early 1300s.
3. Historic Downtown
This colorful section of Silver City is a hub of art, culture, eateries, and events. The district balances historic-era frontier buildings while also engaging in more contemporary and colorful art forms.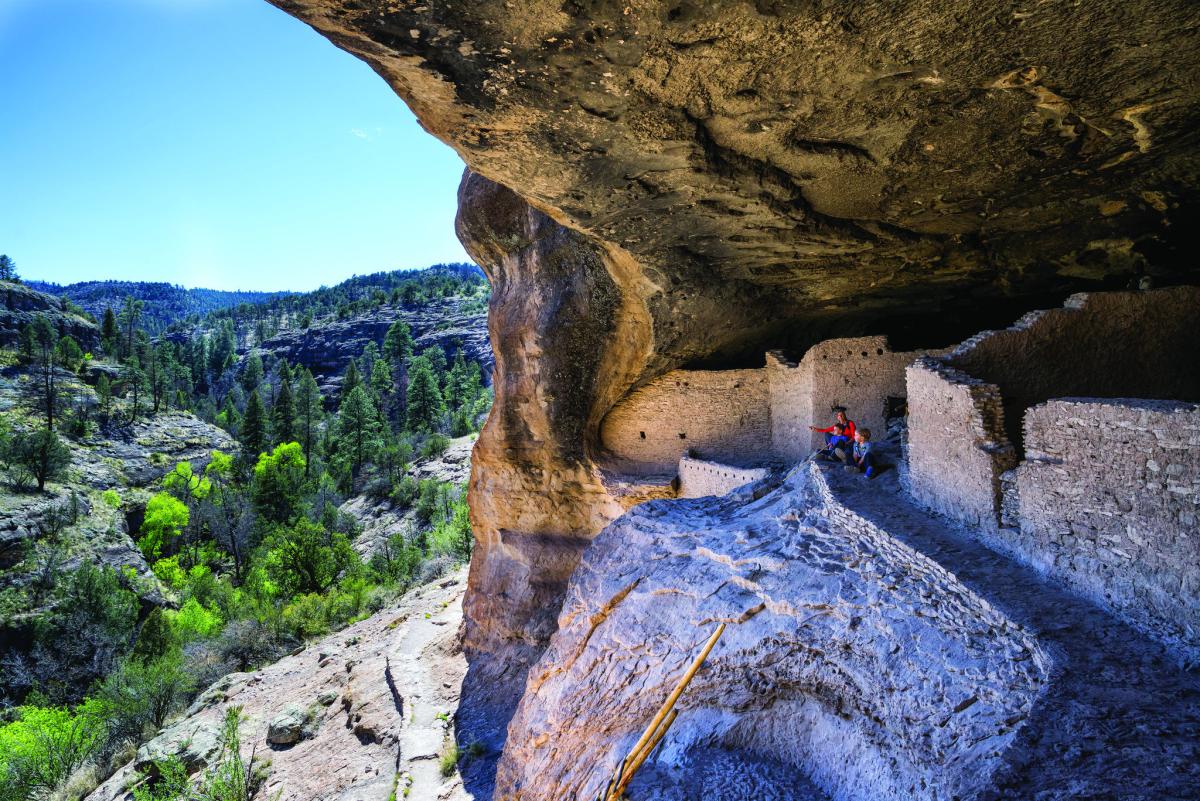 Above: The ancient Gila Cliff Dwellings. Photograph courtesy of Silver City.
4. Chocolate Fantasia: February 9, 2019
This sweet event provides a delicious way to spend a day with your sweetheart or family. Tickets make great Valentine's Day gifts! And tickets usually sell out, so purchase yours early.
5. Lake Roberts
Lake Roberts is 20 miles southeast of Gila Cliff Dwellings National Monument, located in the Gila National Forest along NM 35. Enjoy breathtaking views while fishing or picnicking.


LEARN MORE
For more ideas on what to do in New Mexico, check out our travel Page or our monthly calendar of events.