NEW MEXICO TRAVEL PLANNER—A SPECIAL ADVERTISING SECTION
Trip Guide: Silver City
Silver City has a richness that goes beyond its area mining history, with its striving art, restaurant, and gallery scene.

This colorful town covered in murals and galleries as well as eclectic eateries and shops isn't just for art aficionados. Surrounded by some of the state's most popular outdoor attractions, Silver City illustrates how a cultured, artistic environment can also have its wild side. Discover how this town's rich cultural diversity comes together with the great outdoors.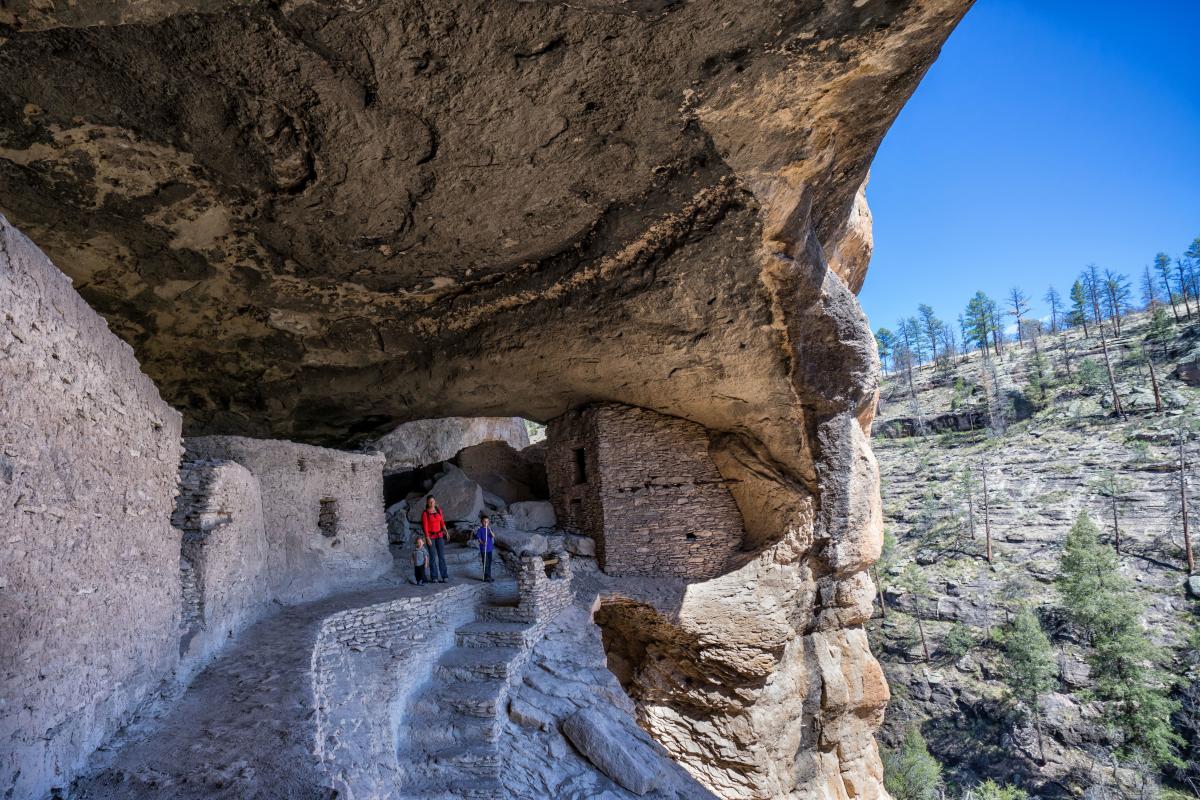 Above: The astonishing Gila Cliff Dwellings. Photograph courtesy of the City of Silver City.
TOP 5 REASONS TO GO
1. Cool and Green in the Gila
While other areas of the Southwest broil in the summer months, Silver City and the Gila Wilderness are cool, green, and comfortable. The monsoons bring mild temperatures and delightful summer evenings.
2. The Little Toad Creek Brewery and Distillery
Try all our live music-dining venues for bluegrass, jazz, folk, blues, and classical performances. You can find something happening every Friday and Saturday night at the Little Toad and the Buckhorn Saloon as well as in the town's numerous coffee houses and at Light Hall at the Western New Mexico University campus.
3. Mountain Blue Jay
Birding is always in season. Silver City's Big Ditch Park attracts a variety of birds normally only seen in wildlife preserves. Birdwatching tours are also available at several nearby national and state parks, as well as at some local lodges.
4. Horseback Riding in the Gila
One of the best ways to see the Gila Wilderness is by horseback. If you want to experience the Gila with knowledgeable guides, try our local outfitters and ranches.
5. Solitude in the Heart of Town
Come for the peace and quiet. If you enjoy getting away from it all, Silver City will be a great destination for you. Numerous B&Bs, lodges, cabins, and cottages offer a relaxed vibe with just the right amount of modern conveniences.


LEARN MORE
For more ideas on what to do in New Mexico, check out our travel Page or our monthly calendar of events.