NEW MEXICO TRAVEL PLANNER—A SPECIAL ADVERTISING SECTION
Trip Guide: Silver City
Soul search, all around Silver City. Outdoor and cultural adventures await in this quirky arts town.

From Mogollon peoples to Old West miners to artists who love to teach, Silver City has a cultural adventure for every person in your crew.
Drawn by natural hot springs, breathtaking scenery, and the promise of riches, people have called the Silver City area "home" for centuries. Explore the ruins of Native peoples, evidence of silver mines, the spirit of the Wild West and the creative minds of modern-day artists. You'll find a small-town vib in New Mexico's southwestern vastness.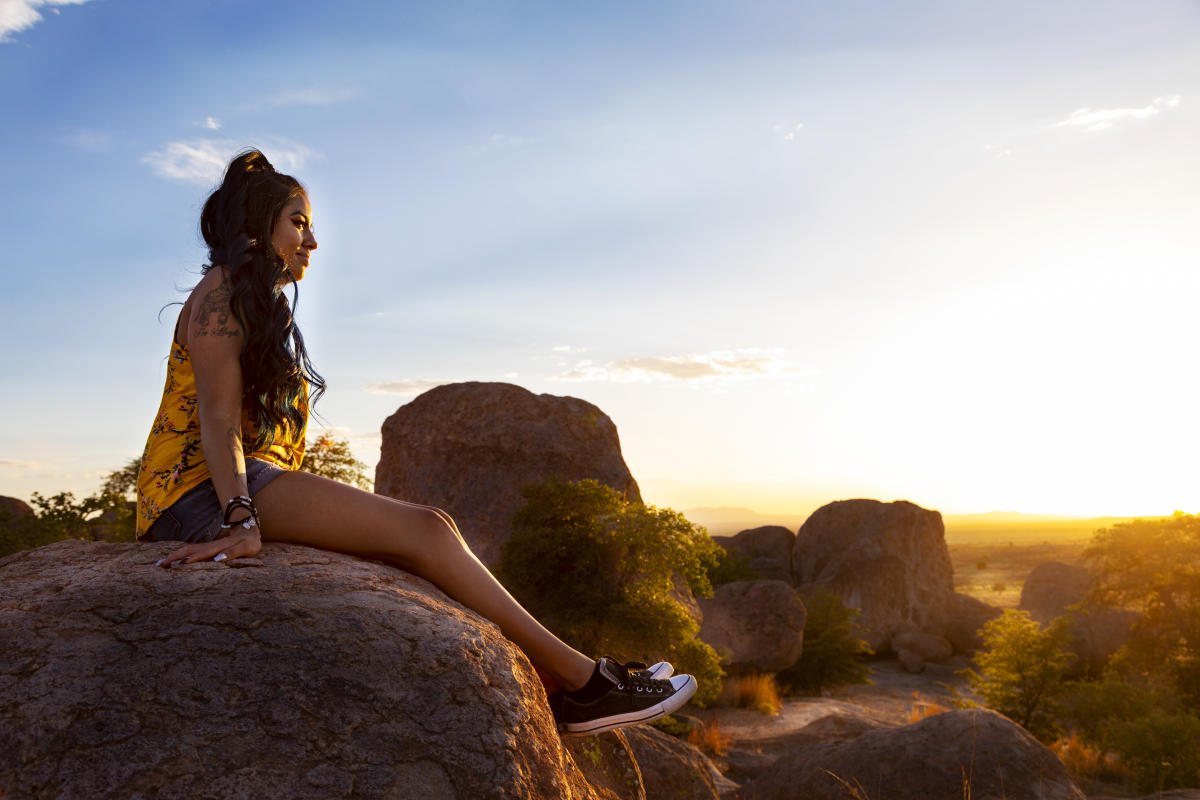 Above: City of Rocks State Park. Photograph courtesy of Silver City.
TOP 5 REASONS TO GO
1. Silver City Clay Festival
From our adobe houses to pottery traditions, mud is at the heart of every New Mexican. Go deep July 15–22 at a festival that invites you to do more than admire clay. Get your hands dirty, too. Clay workshops and a maker's market fill one of the most creative weeks of the year.
2. Art, art, art
Silver City is considered one of the 100 Best Art Towns in America, and a stroll through its charmingly historic downtown proves why. Galleries and open studios abound, with works in every medium. Don't be shy: Ask around and you'll find drop-in classes for knitting, printmaking, weaving, and more.
3. City of Rocks State Park
First, gawk at otherworldly formations that tower above you. Second, stay for a few days. Choose from 62 campsites scattered among the rocks, then hike, bike, bird-watch, picnic, check out the exhibits at the visitor center, explore the park's botanical garden, and, best of all, gaze at a million stars twinkling above you each night.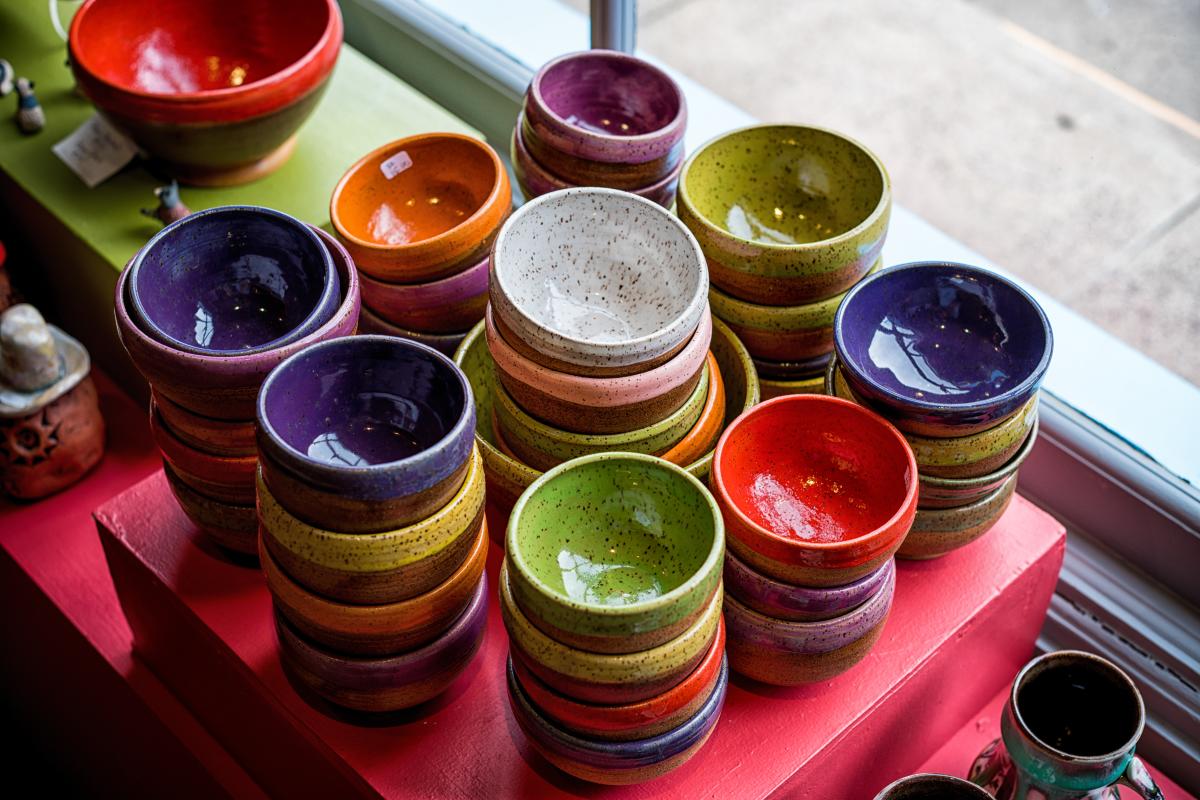 Above: Finished clay bowls. Photograph courtesy of Silver City Clay Festival.
4. Gila Cliff Dwellings National Monument​
Explore a brief and mysterious period in the late 1200s when people of the Mogollon culture built their lives deep in the Gila National Forest. The monument nudges up to the beautifully rugged Gila Wilderness, the nation's first designated wilderness area.
5. Fort Bayard
​Soldiers here played an important role in protecting settlers and miners and crossed paths with some of the most famous Apache war leaders—including Geronimo, Victorio, and Nana. Wander through its buildings, visit its national cemetery, and learn the legacy of African American "Buffalo Soldiers."


LEARN MORE
For more ideas on what to do in New Mexico, check out our Travel page or our monthly calendar of events.