NEW MEXICO TRAVEL PLANNER—A SPECIAL ADVERTISING SECTION
Trip Guide: Museum of Spanish Colonial Art
This Santa Fe museum offers a new twist on traditional art.
---
ADDRESS ::  750 Camino Lejo, Santa Fe, NM 87505
HOURS :: 10A-5P (Daily)
WEB :: spanishcolonial.org
CONTACT :: (505) 982-2226
---

This museum offers a deep and colorful exploration of the Spanish Colonial period in New Mexico through art. The museum hosts the popular summer Traditional Spanish Market in Santa Fe and the Winter Spanish Market (December 1–2) in Albuquerque. Even if you're familiar with New Mexico's traditional arts, the exhibit GenNext: Future So Bright (on display through March 29, 2019) will open your eyes to a contemporary twist on the some familiar works.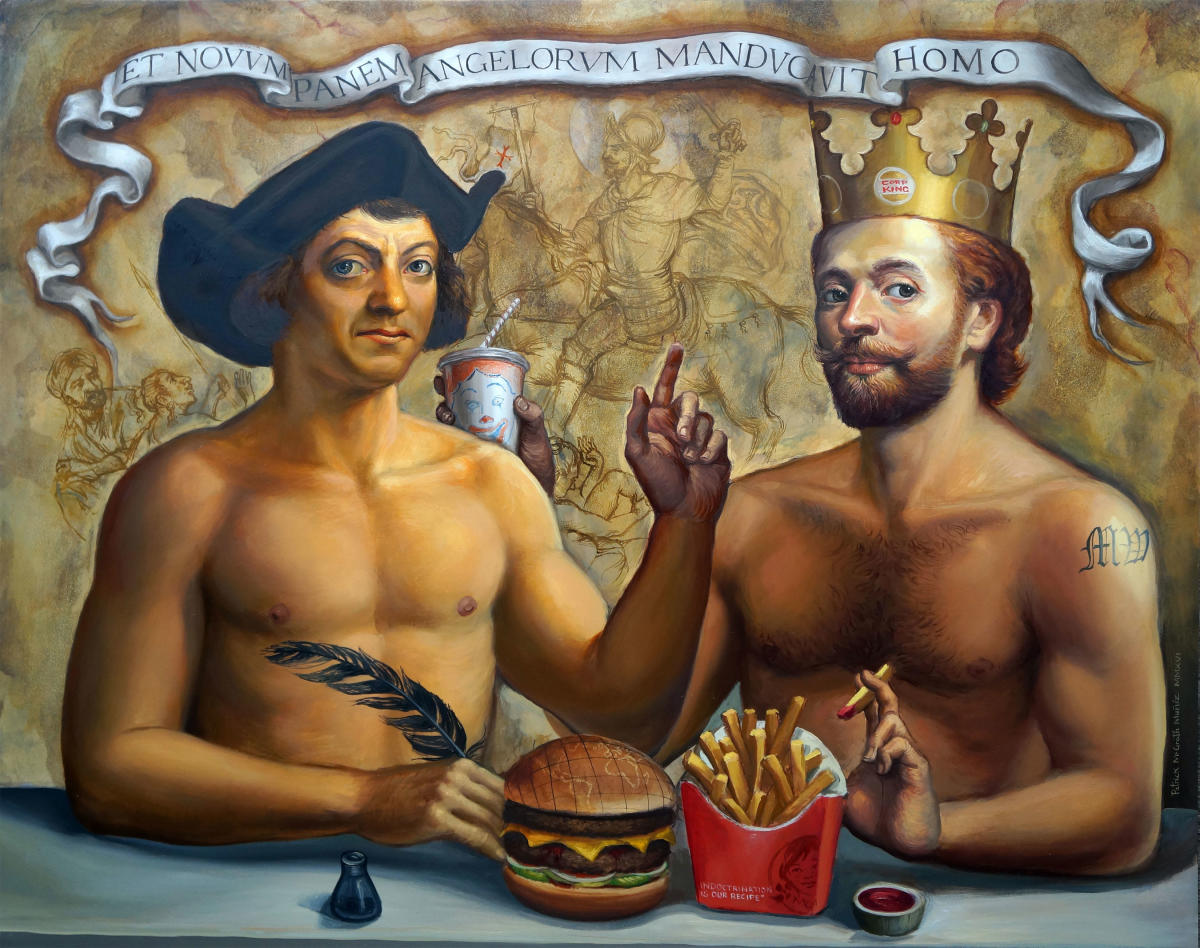 Above: Holy Combo by Patrick Muniz. Photograph by Evoke Contemporary.
TOP 5 REASONS TO GO
1. Exhibit looks at contemporary artworks that are rooted in New Mexico traditions.
2. More than 20 New Mexico artists featured.
3. The exhibit includes tinwork, retablos, and bultos as well as found objects, spray paint on street signs, and tattoos.
4. You'll find a section on artists who break away from the norm, such as Luis Tapia and Nicolas Herrera.
5. The exhibit explores how traditions in artwork have evolved to present day.


LEARN MORE
For more ideas on what to do in New Mexico, check out our travel page or our monthly calendar of events.
What will you be taking home from Spanish Market? By Devon Jackson
---
Steadfast traditions and dynamic trends vitalize 21st-century Spanish Colonial Art. By Devon Jackson