NEW MEXICO TRAVEL PLANNER—A SPECIAL ADVERTISING SECTION
Trip Guide: Truth or Consequences
Rejuvenate in the Hot Springs District in Truth or Consequences.
---
POPULATION :: 5,948
ELEVATION :: 4,245′
WEB :: sierracounty.info
CONTACT :: (575) 894-6673
---

After morning riding bikes along the Río Grande on Riverside Drive, it's time to head to possibly the most relaxing neighborhood in the state.
For nearly a century, the Hot Springs Bathhouse Historic and Commercial District, in downtown Truth or Consequences, has beckoned travelers with the healing properties of their water. Now home to 10 spas, the thermal waters contain 38 different minerals and range between 98 and 115 degrees. The water flows from a rift along the Río Grande that appeared more than 50 million years ago.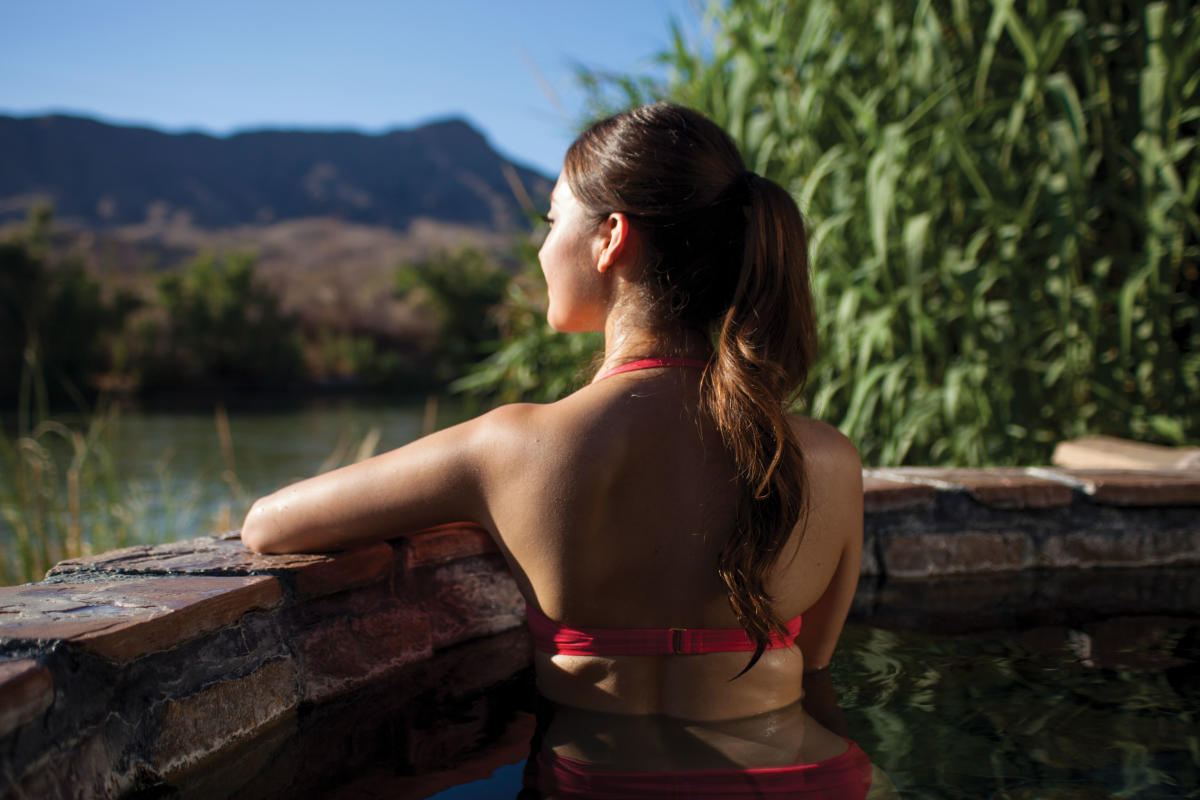 Above: Hot Spring in Truth or Consequences. Photograph courtesy of City of Truth or Consequences.
After a peaceful soak, explore the town's quirky and art-filled downtown, then head to The Restaurant at Sierra Grande Lodge, where a five-star menu features fresh, locally sourced ingredients. Try the pecan chiles rellenos and the Turner Ranches bison tenderloin for a fitting end to the perfect day.


LEARN MORE
For more ideas on what to do in New Mexico, check out our Travel page or our monthly calendar of events.
In his Heart-of-NM hometown, David Pike delights in childhood memories and the singular town it has become, quirks and all. By David Pike
---
The silver-mine boom times faded, but history-loving émigrés are pumping new life into the places left behind.
By Kate Nelson