NEW MEXICO TRAVEL PLANNER—A SPECIAL ADVERTISING SECTION
Trip Guide: Tucumcari
Vibrant murals, charming motels, and neon nightlife celebrate Route 66.
---
POPULATION :: 4,915
ELEVATION :: 4,091′
WEB :: tucumcarinm.com
CONTACT :: 575-461-1694
---

The neon signs of quirky motels and souvenir shops once illuminated Historic Route 66, from Chicago to Los Angeles. That heartbeat still pulses in Tucumcari, where historic preservation and a love of car culture combine for a delightful getaway. The Route 66 Museum brims with signs, gas pumps, jukeboxes, and classic cars, and a drive or stroll down the main drag will tempt you with a variety of lodging and restaurant options.
Throughout town, you'll spy more than 100 murals depicting past lives and new ones. (Pick up a walking-tour brochure at the Chamber of Commerce.)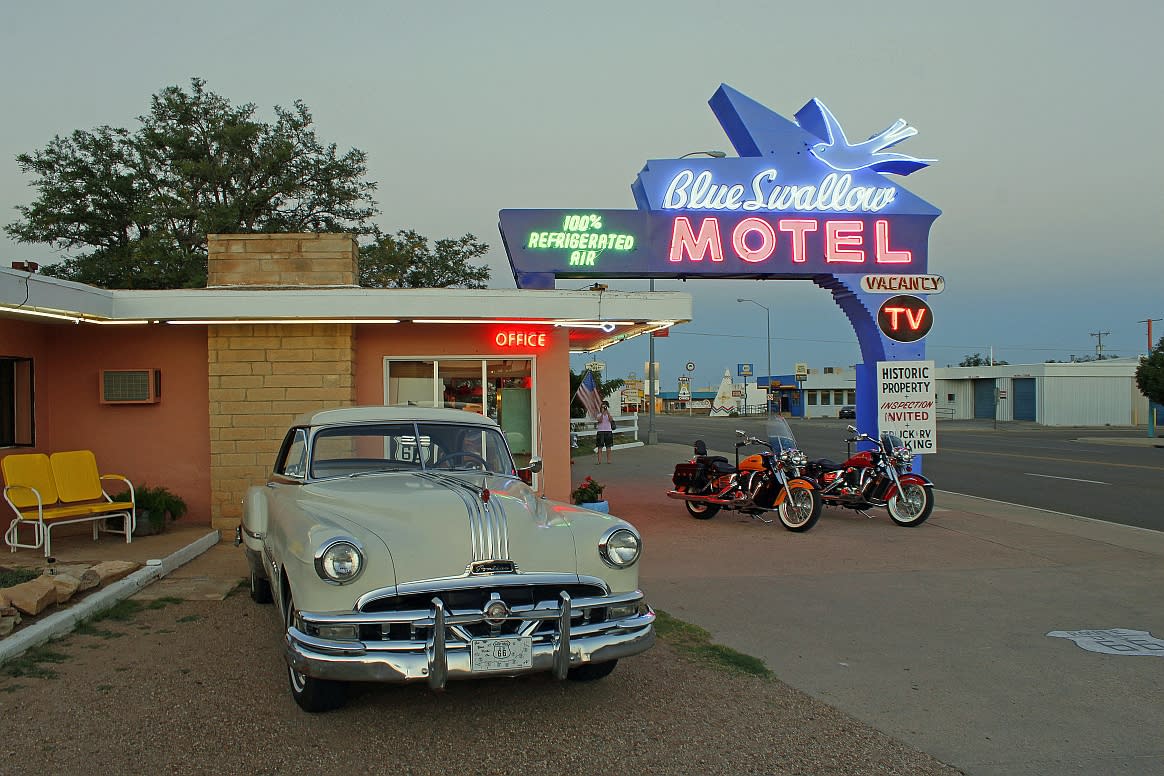 Above: Tucumcari's Blue Swallow Hotel. Photograph courtesy of City of Tucumcari.
---
LEARN MORE
For more ideas on what to do in New Mexico, check out our Travel page or our monthly calendar of events.
For rural communities, the bookmobile is the library, the bookstore, and a mobile community center. And it's needed now more than ever. By Alicia Inez Guzmán
---
Tucumcari's Mesalands Community College turns 6,000 pounds of iron into the hottest ticket in town. By Kate Nelson
---