MOUNTAIN PARADISE
The lush mountains, breathtaking adventures, and culture of chill in Ruidoso make for an extraordinary trip whenever, but it all comes together perfectly in late summer.
BY PETER BG SHOEMAKER, NEW MEXICO MAGAZINE
It's nearly impossible to throw a dart at a map of Northern New Mexico and not hit some quaint little mountain town. They're everywhere. Try to do the same in the southeast of the state, and you'd better be top of the Champions Dart Circuit and have an up-to-date eyeglass prescription. The bullseye in that match? The Village of Ruidoso. And as seasoned travelers and excited new discoverers will tell you, it's quite a quaint little mountain town, made all the better because of its location.
At 7,000 feet, surrounded by conifers, washed by Cedar Creek and the Rio Ruidoso, and beneficiary of a vibrant ecosystem, Ruidoso offers a perfect getaway for this time of the year. With average daytime temperatures in August in the high 70s and low 80s, the village's many attractions—whether indoors or out—can be comfortably enjoyed.
It's the outdoors, and in particular, outdoor activities that often get the most praise from visitors. And for good reason.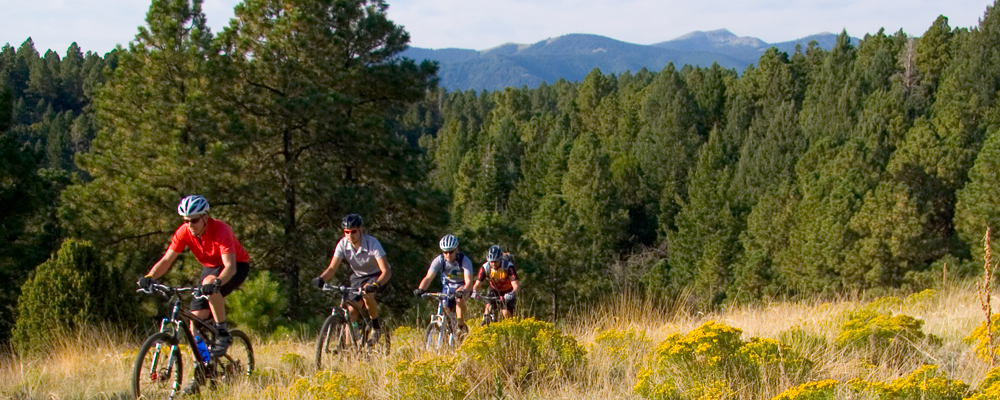 One of the gnarliest downhill mountain bike trails in the state opened just a few months ago, and early reports on YouTube and elsewhere suggest it's going to be a state favorite. One of only two extreme-rated rides in New Mexico, the Cedar Creek joins the already super-impressive Grindstone Lake Trail system—all 25 miles of it—as well as the trails at Ski Apache and Fort Stanton in offering visitors a nice dose of adrenaline to go along with the great temperatures and beautiful scenery.
This time of year there's also boating on Mescalero Lake (and a zip line that skims above the surface for those who'd rather fly than float), another 8,900-foot long zip line tour in three big spans, and for those more inclined toward solid ground, a little disk golf is possible, as is galloping about on horseback (check out Inn of the Mountain Gods or Grindstone stables).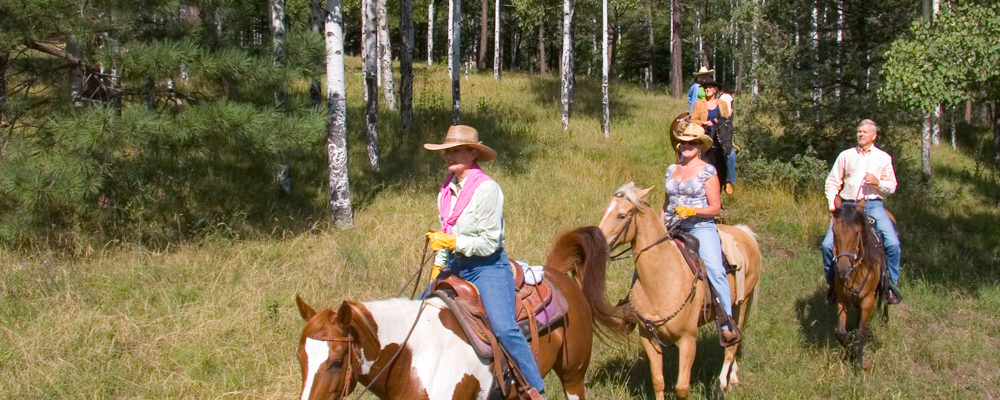 But there's only so much hurtling about any one person can do, and it's usually at that point that visitors discover the great secret to Ruidoso: while the village embraces and promotes and encourages hard-charging outdoor adventure, where it really shines is an adventure of a different sort: quiet, relaxing, and maybe even introspective.
John Muir said that going to the woods was like going home, and Ruidoso offers one heck of a homecoming. All around are the great soaring Ponderosa pines, Douglas-firs, Aspens, and Evergreen oak of the million-acre Lincoln National Forest, with its elk, deer, and couple hundred species of birds, as well as its bubbling creeks, gentle breezes, wide vistas, deep serenity, and the sort of mental relaxation we all need, whether we know it our not. A slow wander will do wonders.
So will sitting and sipping. The Noisy Water Winery, whose tasting room—The Cellar Uncorked—is right in the heart of mid-town, has done well for itself. With a hefty handful of awards to its credit, including a double gold medal for its Moscato, the winery continues to impress. A relaxing, no pressure, just sip-and-savor approach is complemented by the winery's outstanding collection of homemade cheeses offered for sale along with olive oils and balsamic vinegar (all also available for tasting).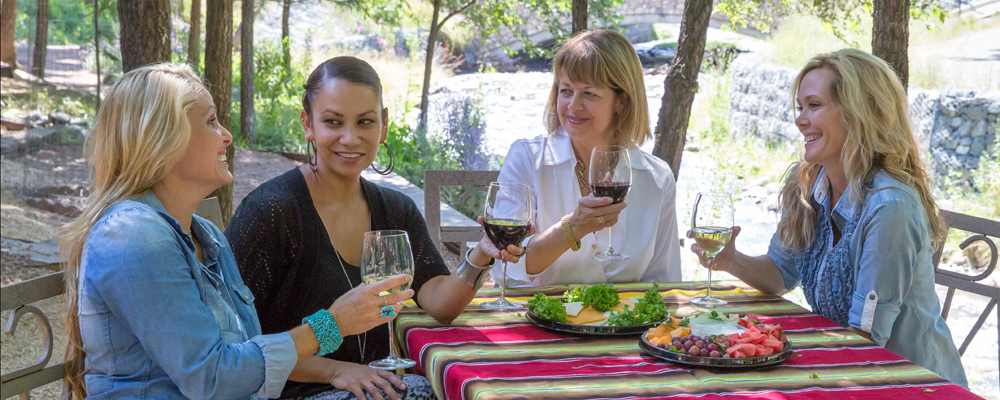 There is also a smattering of galleries of course, and a relaxing tour of nearly ten of them can be had along the main drag—Sudderth Road. There is something for almost every aesthetic taste, from contemporary Southwestern ceramics, to Cowboy Art, to textiles, to portraiture, and on to jewelry and sculpture. Start at either end of the street—at The Adobe Fine Arts Gallery or Tanner Tradition—and work your way in the other direction.
If watching people is more appealing than watching paint or fabric or bronze, Zocca Coffee and Sacred Grounds Tea & Coffee Shop are good bets. You get a comfy chair, a good dose of caffeine and great atmosphere in both places.
But maybe the greatest, often overlooked charm of Ruidoso is just that. It is often overlooked, and because of that, it's a place that calls to those who want a mountain experience that isn't only about flying down and climbing up, but also about just sitting, breathing the air, listening to heartbeats, gazing across the soulful beauty of pine and sky, and just being. Just being in a place that is unique, and wonderful, and welcoming.
For more information on the Village of Ruidoso and suggestions on how to craft a perfect getaway, visit Discover Ruidoso.