Subscribe to New Mexico Magazine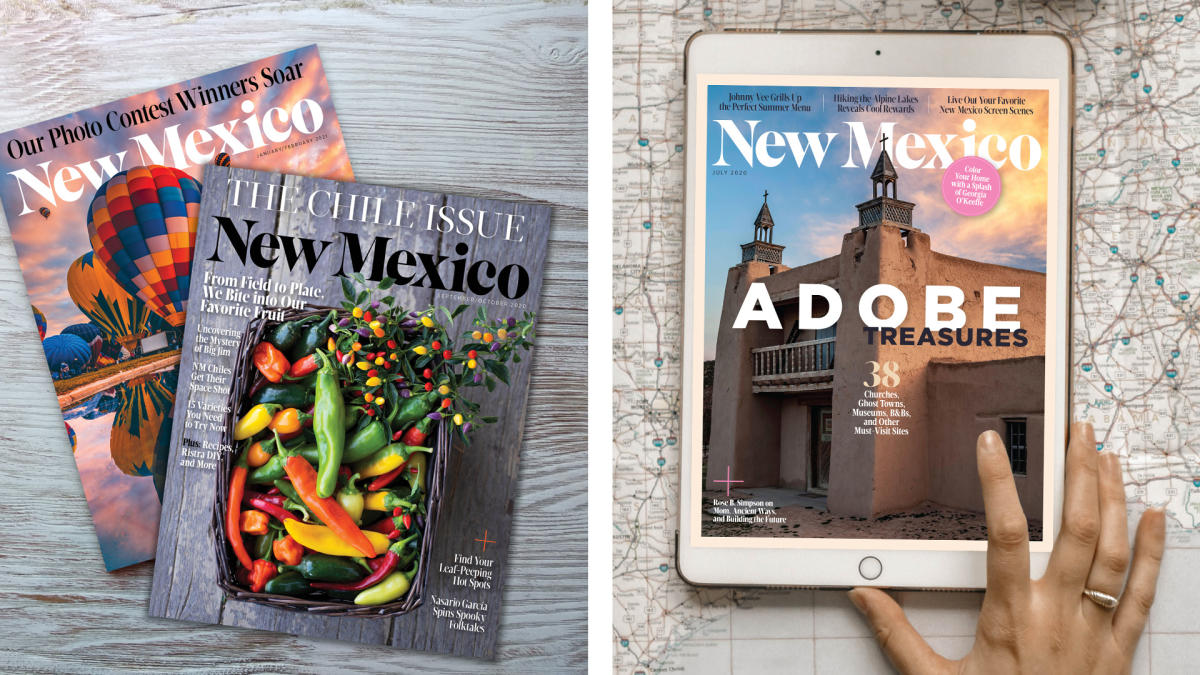 Print
Digital 
Sign up via our web app and use the same sign-on credentials for Apple or Android. Digital subscriptions are $9.99 per year. 
Every year, New Mexico Magazine produces two calendars, one featuring local artists and one featuring iconic photographs of New Mexico from our annual photo contest. 
Sign up to receive an email alert when our 2022 calendars go on sale!

Contact Us:
For print subscriptions, please call: 800-898-6639
Customer service for digital subscriptions is provided by Zinio.
For other circulation matters, email New Mexico Magazine.