| | |
| --- | --- |
| | SPECIAL ADVERTISING SECTION |
Location, Location, and More:
Destination Eagle Nest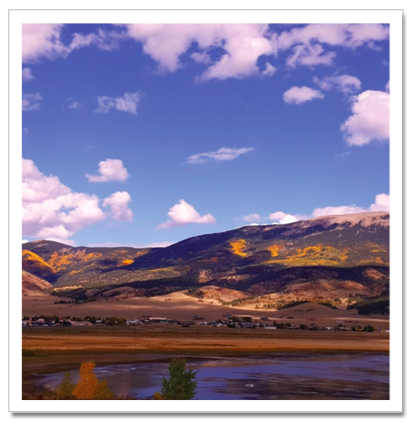 Nestled on the slopes of Baldy Mountain, Eagle Nest welcomes visitors old and new.
THE ENCHANTED CIRCLE is one of New Mexico's most beautiful drives, and anchoring its eastern side is the village of Eagle Nest. The town radiates a charm that invites visitors to pull off the road and stay a while.
There's the lake, which attracts fisherfolk anxious to take trout and salmon out of water that shimmers with reflected mountain peaks. There are state and national parks with ample outdoor adventures. And there's also the town, its main street lined with shops, saloons, and restaurants.
Nearby are the renowned ski resorts at Angel Fire, Red River, and Taos Ski Valley, each offering even more opportunities to experience the New Mexican mountain spirit that Eagle Nest embodies.
EagleNestChamber.org
(575) 377-2420