Day 7 By the Numbers: 
293 Miles Traveled
1 School District Visited 
2 "A" Schools Celebrated 
Phew! What a great day in Truth or Consequences! Can you have a bad day in a town named after a TV contest? We don't think so. To take it up a notch, we were visiting during Homecoming week! What a blast. T or C, thank you for sharing your community with us! 
First Stop: Truth or Consequences Middle School 
Second Stop: Truth or Consequences Elementary School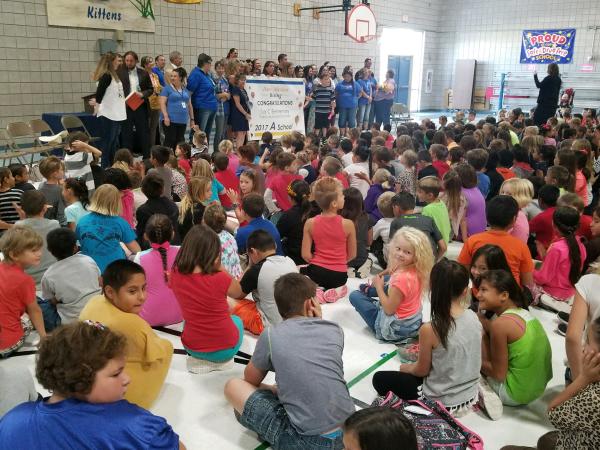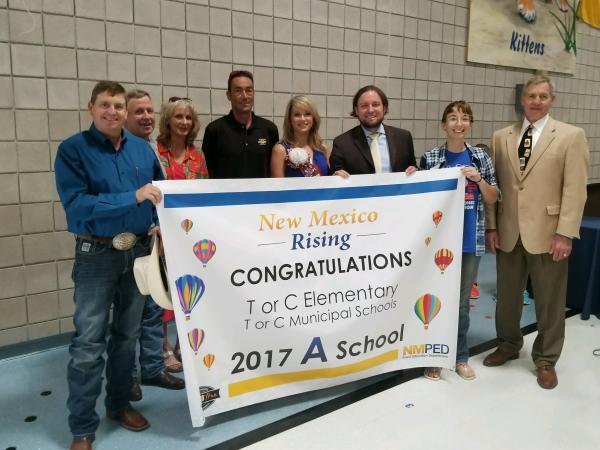 Luckily, the timing of our visit to T or C allowed for us to visit both of the district's "A" schools, which was such a treat for us. At both schools, we were welcomed by full school assemblies. It was a blast to celebrate with the staff, students and communities of both schools. You can even watch our visit on Facebook because Representative Dow recorded the whole celebration on Facebook Live! Click HERE to see the video! 
Here are the three things we learned while visiting T or C's "A Schools: 
Clear Behavior Expectations: It was clear at both school visits that the students were aware of the expectations for behavior and school procedures. This not only allows for wonderful school visits but also maximizes instructional time for students and staff. It was such a pleasure to see T or C's students exceeding expectations! 
School Board Involvement: Not only does the board show their commitment but making time to join in our celebrations, but they also have a keen sense what the needs of the district are and they support the district staff in meeting the needs of students. The board understands the importance of the work being done in T or C schools and recognize the tremendous amount of progress being made! 
A Community United: As it says in the district's mission, the schools are absolutely the heart of this community. Every bit of this community is on fire from the school leaders like Dr. Garcia who lead with passion, to the teachers and the adorable elementary students that provided excellent speeches at our celebration! It is clear that in T or C, the whole town is united in their mission to achieve educational excellence. 
Keep up the great work T or C, we are proud of your success! Stay tuned on the blog for a recap of our celebrations in Farmington and Central Consolidated! Don't forget to follow along on Twitter @NMPED!