New Mexico is a Land of Diverse Cultures
From Native American artists who have sustained traditions dating back thousands of years to the artists known for their unique art forms both traditional and contemporary, New Mexico is widely known for its arts communities and the artists that choose to make their homes here.  
Visit traditional Native American communities and pueblos and interact directly with the artists who reside there, explore the enchanting landscapes that have drawn and inspired numerous artists like Georgia O'Keeffe, take in spectacular performances, and let your creativity and imagination run wild in our numerous art museums and attractions.
There are museums and arts centers in every corner of the state dedicated to the expansion and exploration of contemporary arts and culture. Come and immerse yourself in a truly unique cultural experience.
There are numerous companies that offer guided cultural experiences. Find your perfect guide here.
New Mexico is a Land of Broad Histories and Dynamic Cultures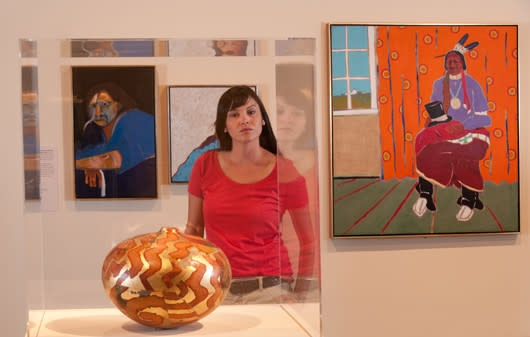 BALLOON FIESTAS & RALLIES
Fanciful balloons - marvelous, mysterious, colorful balloons - evoke all of the wonder and fun of childhood's simplest joys.
ballooning-events
CULINARY EVENTS
No place in the universe has a more beloved, and specific, local cuisine than New Mexico. It's a land whose state question is "red or green (chile)?"  New Mexicans take their eating seriously.
culinary-events
ANNUAL MARKETS
Nowhere are there more abundant displays of work by folk artists, Spanish Colonial artists, or Native American artists
market-events
NATIVE AMERICAN EVENTS
Nowhere else in the United States have so many ancient Indian rituals and customs survived as in New Mexico.
native-american-events
FAIRS & FESTIVALS
New Mexico offers an exciting cornucopia of fairs, festivals, and expositions in every field of human endeavor.
festivals-events