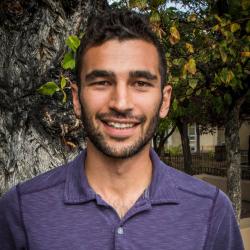 Saba Ijabi, Keep New Mexico True Program Coordinator
Saba Ijadi grew up in Albuquerque and attended UNM from 2009 to 2013, earning his bachelors degree in political science. From there, he went on to earn a master's degree in environmental policy from the Middlebury Institute of International Studies. Saba has served as a US Peace Corps volunteer in the Philippines, where he helped local governments conserve and sustainably use their natural resources.  Before joining the Tourism Department, Saba worked on plastic pollution reduction in the Bay Islands of Honduras. As the Program Coordinator for Keep New Mexico True, Saba works to make New Mexican communities clean, beautiful, and full of pride. Saba can be reached at Saba.Ijabi@state.nm.us.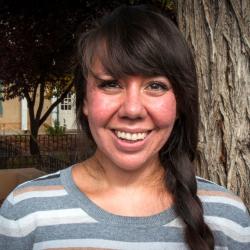 Jessica Chavez, Financial Specialist
Jessica Chavez is a financial specialist at the NM Department of Tourism. In this role, she balances her work between the NM Clean and Beautiful grant, travel requests and administrative duties. She has worked at several organizations where she developed the skills to efficiently complete new challenges.  She holds a Bachelor's of Art in Creative Writing from NMSU. After spending several years in the work force, she believes every individual has something to offer to an agency and its clientele. It's the ability to learn from one another that creates a balanced environment.  When she isn't working, you'll find Jessica on a walk with her dog, reading in a quiet place, and in the kitchen baking some concoction. Jessica can be reached at Jessica.Chavez2@state.nm.us.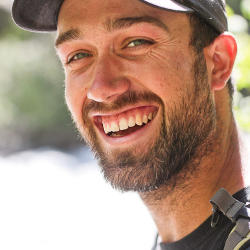 Bryce Turner, Graphic Designer
Bryce joins us from Ghost Ranch in Abiquiu where he has worked in the marketing department for the past four years as a graphic designer and general marketing coordinator. In the newly created role of graphic designer with the New Mexico Tourism Department, he will be working to strengthen New Mexico True's brand identity and to tell the story of New Mexico visitation. Originally from Colorado's Western Slope, New Mexico was never far away and always a frequent destination for outdoor adventures: Whether it was by mountain bike in the summer or on skis in the winter, the beauty and solitude of New Mexico was a constant draw. With a degree in hand from Fort Lewis College in Durango, Bryce joined Ghost Ranch as a part of the College Staff program, and was eventually hired full-time to work on honing the identity and look of the Ghost Ranch brand across a broad range of marketing channels. Now with New Mexico True, he looks forward to being a part of the work that inspired him to call New Mexico home in the first place. Bryce can be reached at Bryce.Turner@state.nm.us.