Native communities, sites and events held on Tribal lands are open to the public at the Tribal communities' discretion.
Schedules may change suddenly, always call ahead before planning your visit.
One of the Pueblo's renowned members is the late Helen Cordero, who revived the popular storyteller pottery figurine in 1964. The Pueblo is also well known for its deep-toned ceremonial drums, which can be heard on July 14, the Pueblo's San Buenaventura Feast Day.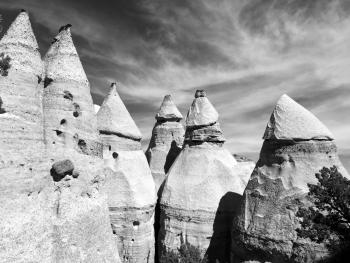 The Pueblo leases land to the flourishing community of Cochití Lake. Many golfers enjoy the top-rated 18-hole Cochití golf course. Visit nearby Cochití Lake, which features water recreational activities and a generous shoreline with campgrounds.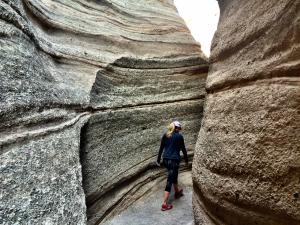 Also located on Pueblo land is the Kasha-Katuwe Tent Rocks National Monument, administered in partnership with the U.S. Bureau of Land Management. The National Monument includes a National Recreational Trail. It is for foot travel only, and contains two segments that provide opportunities for hiking, birdwatching, geologic observation, and plant identification. Both segments of the trail begin at the designated monument parking area. The Cave Loop Trail is 1.2 miles long, rated as easy. The more difficult Canyon Trail is a 1.5-mile, one-way trek into a narrow canyon with a steep (630-ft) climb to the mesa top for excellent views of the Sangre de Cristo, Jemez, and Sandia Mountains and the Rio Grande Valley. THE MONUMENT IS CURRENTLY CLOSED, PLEASE REFER TO THE BUEREAU OF LAND MANAGEMENT'S PAGE FOR MORE INFORMATION BEFORE VISITING.