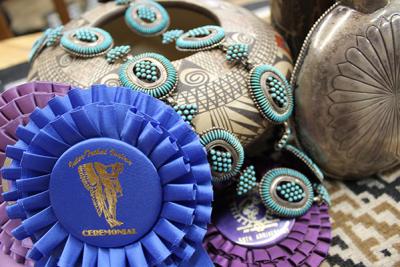 Gallup is the epicenter of Native American Art: over 70% of the authentic Native American Art in the world comes from the Gallup region produced by over five tribes in the region. This fantastic art is encouraged and celebrated through the Gallup Inter-tribal Indian Ceremonial, the Gallup Native Arts Market, and the Second Street Arts Festival. Gallup boasts over 30 miles of hiking and biking trails all just minutes from the downtown area, and even more renowned trails as you venture deeper into the region. The Gallup region is also home to some incredibly unique fusion cuisine- a marriage between New Mexican chile based dishes, Mexican recipes, and Native American style foods from the tribes surrounding the city.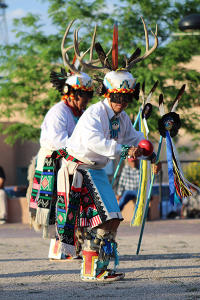 Immerse yourself in Native American Culture with the Nightly Indian Dances (from Memorial Day through Labor Day) for free in the heart of downtown Gallup, or in August at the annual Gallup Inter-Tribal Indian Ceremonial or the Gallup Native Arts Market.   You'll be on the edge of your seat watching real cowboys take on the roughest bulls at the Wild Thing Championship Bull Riding event in July or with the Lions Club Rodeo in June of every year.  Feel the heat of hot air balloons, hot cars, and hot Harleys with our Route 66 Freedom Ride, Flight, and Cruise event on the last weekend of July.  Reach incredible heights with the best photography in the region by flying over or climbing the red rocks at the Red Rock Balloon Rally the first weekend of December.
Visit THIS PAGE for more attractions in the Gallup area.
Visit These Locations & Attractions Close to Gallup