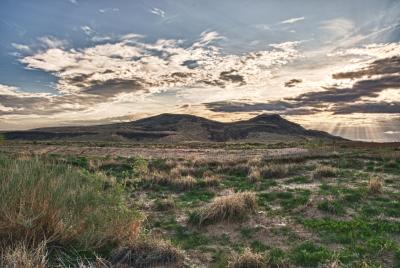 Welcome to Los Lunas!
In eastern Valencia County close to the corazón of New Mexico, wilderness areas await exploration by visitors to the Rio Abajo. Los Lunas, the county seat, stands along both banks of the Rio Grande and is located about twenty miles south of Albuquerque. Outdoor enthusiasts and wayfarers along old Route 66 will find plenty of soul-replenishing activities in and near the Village of Los Lunas. Begin your explorations from the Village to travel afield before returning for the night.
Within town and the immediate vicinity, visitors can enjoy and explore historic and cultural sites such as Cerro de Tomé and Cerro de Los Lunas Preserve, hiking trails and state parks in the Manzano Mountains, and Spanish Colonial-era ruins at the Salinas Pueblo Missions National Monument. Short driving distances from the Village afford visitors access to other cultural sites, including the Gutiérrez-Hubbell House in south Albuquerque, Isleta Pueblo, and the plaza at the Village of Tomé, location of Valencia County's first seat of government. Five nearby historic Catholic churches, including Immaculate Conception Church in Tomé and Saint Augustine Church at Isleta Pueblo, serve as tangible reminders of Spain's priority to introduce Catholicism in the New World. Los Lunas is located at the temporal and geographic crossroads of New Mexico history—as a site along the north-south Camino Real as well as the east-west U.S. Route 66.
Vestiges of Los Lunas' rich past are evident in historic buildings such as the Huning Mercantile Building and Residence, established and built in 1859; the Atchison, Topeka, and Santa Fe Railroad Depot (1879); the Luna-Otero Residence (1880-1881); Dr. William Frederick Wittwer's home (1904-1917); the Los Lunas Public School (1912); and the Solomon Luna High School (1926). New Mexico Highway 6 runs through town, which ninety years ago was a stretch of unpaved road designated as Route 66—the Mother Road connecting Chicago, Illinois, to Santa Monica, California. Our roots are on the Route, as we like to say in Los Lunas!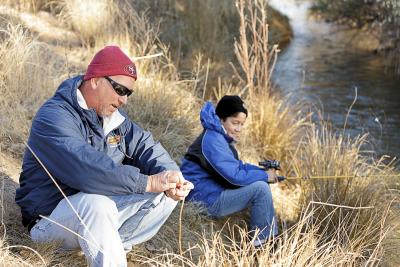 Located on Interstate 25 and on the Rail Runner route, Los Lunas is as easily accessible on these two travel corridors as well as on New Mexico Highways 6 and 314. Plan your visit to Los Lunas to feed your soul. Enjoy a stop at the Los Lunas Museum of Heritage & Arts, a great meal at our local restaurants, and the wonderful views of the Manzano Mountains! Los Lunas is literally and figuratively on the crossroads of New Mexico, and we invite you to begin your journey through the Rio Abajo over "roads less traveled" to discover Los Lunas!
Plan your visit to Los Lunas and the Rio Abajo with a review of current events on our local heritage tourism webpage, VisitLosLunas.org. Explorers, outdoor enthusiasts, passers-through, and neighbors from near and far are welcome to discover Los Lunas and the Rio Abajo!