Please join us in welcoming Victoria Gregg as the newest member of "Team True." Originally from Missouri, Victoria relocated to Santa Fe in 2014 after falling in love with New Mexico. She is anxious to put her robust background in research and analytics to work driving travel to the Land of Enchantment. Victoria can be reached at Victoria.Gregg@state.nm.us.
In other staff news…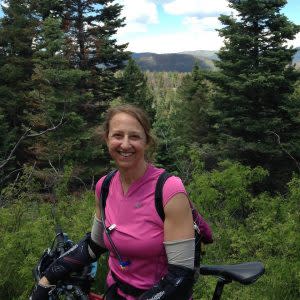 Andrea Lawrence has made a move into our Marketing and Promotion Division as Brand Development & Marketing Specialist. Andrea has been a valued member of Team True since 2014 when she joined the Tourism Department staff as Clean & Beautiful Program Manager. In her new role Andrea will oversee development of the New Mexico True brand through new partnerships and programs like New Mexico True Certified and Co-op Advertising. Andrea can still be reached at Andrea.Lawrence@state.nm.us.
The department hopes to fill Andrea's vacant post at the beginning of the year. Keep an eye out for a job description and posting here or contact David.Griscom@state.nm.us for more information.