Raised in Kansas, Paulette Kiker grew up skiing in Colorado but didn't know about New Mexico's ski scene until her marriage. Once she visited her husband's hometown of Red River—45 minutes north of Taos in northern New Mexico—she fell in love with the mountains and the local culture. The couple settled here in 1986. She put down roots, ran the chamber of commerce, and went on to become a multi-faceted entrepreneur. Kiker and her husband own and operate a handful of local businesses, including Frye's Old Town and the Jewelry Lady Red River, a downtown souvenir shop and boutique; 4K River Ranch RV & Lodging; and Kiker Construction. We asked her what makes Red River so special.
Red River is a true little mountain town. It's a mile-and-a-half long and three streets wide, with mountains all around it. Salt-of-the-earth people live here in northern New Mexico. If you ever need help, the community is there for you. You don't get that everywhere. And we share that with visitors. 
It's tough to make it in a mountain town. But we do it by wearing many hats. We've created businesses that are busy year-round. You don't need a car in Red River. It's very walkable. We have a really active Main Street that's filled with local businesses and shops straight down to the Red River Ski & Summer Area, which is also family owned.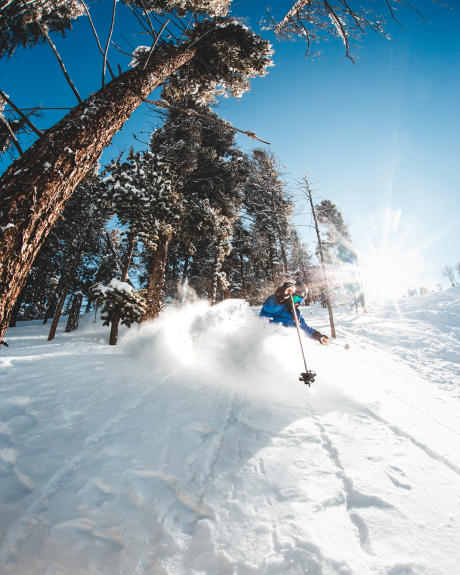 The ski area has the feel of what skiing used to be before the sport became about the huge resort experience. People are getting back to that. We buy season passes to the ski area. When it snows, we'll be the first ones on the chairlift in the morning, then go to work for the day. We'll be in our store on Main Street, look out the window at the fresh powder, and decide to take a two-hour lunch break on the slopes. A typical friends' lunch around here is meeting someone at the top, getting a few runs in, going to have a sandwich, and going back to work. I couldn't ask for anything better. 
All my kids and I have been ski instructors. The town is so small that my daughter can teach someone lessons in the morning and then be their waitress at night in one of the steakhouses. 
In 2019, we bought an RV park that's been here since the 1950s. It's 18 acres of mountain views with close to 80 RV sites. The river runs through the property. It's still within the town limits, so people can get into town relatively quickly. These days people are wanting not only their own bed, but also their own kitchen and common space that no one else is in. It's a great family activity and a good jumping off point for kids to learn more about camping.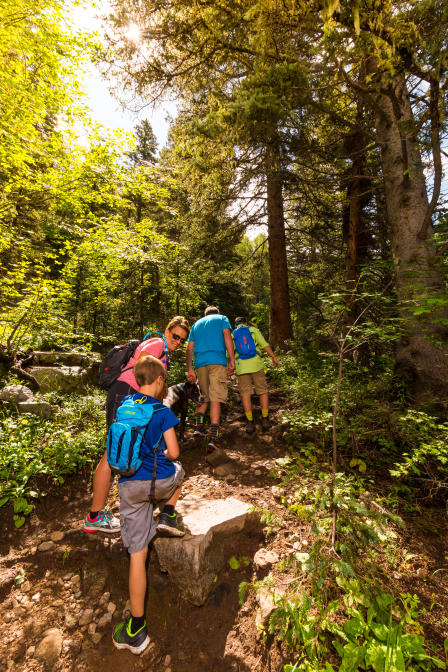 On a day off, I'll take a trail ride with my horse. I'll head up the single-track trail to Goose Lake with my horse or take Middlefork Trail. I'm also a hiker. I enjoy Columbine Trail and hiking to Wheeler Peak, the highest mountain in the state. My husband and kids are hunters and anglers; that's all part of the outdoors experience here. 
Of course, in Red River, if you don't want to do a thing, you can also just sit outside in a lawn chair and smell the pines!