Today, over 400 years later, our past is a living treasure alive in everything from our traditional architecture, to our spicy cuisine, and our unique artwork. 
We are a great crossroads of Hispanic, Indian and American cultures, fertile river valleys, and vast deserts. We are a relaxed Southwestern city with a thriving economy based on agriculture, technology and education at New Mexico State University - making us one of the fastest growing cities in the United States.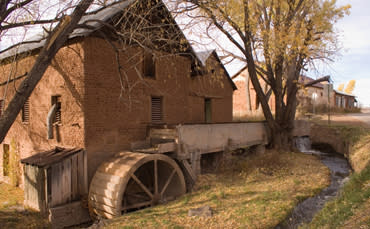 Las Cruces is home to many attractions, including numerous art galleries, museums, performing arts venues, theaters, and annual festivals. Visitors can enjoy a wide range of year-round outdoor activities such as hiking, golfing, or tennis, in some of New Mexico's most diverse landscapes. To the east, the majestic spires of the Organ Mountains rise from the floor of the Chihuahuan Desert with rolling hills and spindly plants. To the west, the Rio Grande cuts a wide green path of tall trees and fertile fields through the Mesilla Valley. And overhead is an endless expanse of stunning blue sky where the sun shines almost every day.

With everything it has to offer, it is no wonder Las Cruces is steadily becoming one of the Southwest's premier destinations. So welcome, enjoy your stay, and take pleasure in the warmth of our Southwestern hospitality!
Visit These Locations & Attractions Close to Las Cruces