NORTH
Taos
El Monte Sagrado Resort and Spa
Just a few minutes' walk from the historic Taos plaza is El Monte Sagrado — a hotel and spa that boasts lush landscapes, sacred grounds, and soothing waters flowing from an indoor waterfall. Nestled at the foot of the Sangre de Cristo Mountains, The Living Spa is focused on spa treatments that connect its customers to the unique cultural landscape of Northern New Mexico, making use of indigenous plants, sacred stones, and other products that are inspired by the high desert.
https://www.elmontesagrado.com/wellness/spa-services/
Santa Fe
The Spa at Hotel Santa Fe
Hotel Santa Fe is the capital city's only Native-owned spa and hotel, and all of its spa treatments are designed for the dry climate of the high desert. Guests will recognize the scents — like cedar, piñon, juniper and sage — of Santa Fe in several of the spa options.
https://hotelsantafe.com/santa-fe-spa
The Spa at Four Seasons Resort Rancho Encantado  
Set on 57 rolling acres in the Sangre de Cristo foothills, and just 10 minutes from downtown Santa Fe's shops and galleries, Rancho Encantado is undeniably romantic and serene. Begin your days with a hike along the nearby ridges and arroyos as your guide shares tales of our dude-ranch past, then relax by the pool or treat yourself to the spa's relaxing and refreshing treatments. 
https://www.fourseasons.com/santafe/spa/ 
La Posada de Santa Fe Resort and Spa
La Posada de Santa Fe is a one-of-a-kind resort footprint in downtown Santa Fe, and Spa Sage, within its walls, meets that uniqueness with special treatments designed around the hotel's history. For example, guests can do a rose-scented massage in honor of the original owner's beloved rose garden. Spa Sage also caters to the high elevation of Santa Fe and offers guests an opportunity to acclimate to the city's 7,000 feet.
http://www.laposadadesantafe.com/spa/
Ojo Caliente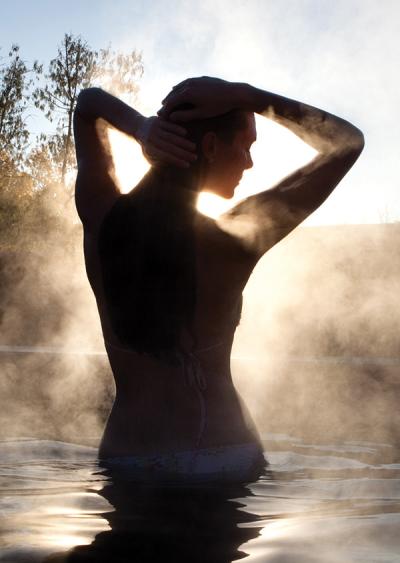 Ojo Caliente Mineral Springs Resort & Spa
For centuries, the hot springs in Ojo Caliente have been soothing people with their supposed healing powers. Because the waters are so restorative, many of the spa's treatments include a recommendation to soak in the pools, each of which have their own reputation for healing qualities: depression, immune system, digestion, and more. They also conceive of their spa services with items from Northern New Mexico, like rocks sourced from the Rio Grande and historic Native treatments.
The naturally occurring hot springs are a treat unto themselves, and for those who don't mind a little dirt under their fingernails, the Mud Pool makes for a toxin-releasing relaxation session.
Ojo Caliente Mineral Springs Resort & Spa
---
CENTRAL
Albuquerque
Tamaya Mist Spa and Salon
At the Santa Ana Pueblo just north of Albuquerque, you'll find the Tamaya Mist Spa, a part of the Tamaya Resort. At this spa, guests can experience treatments that come directly out of the land. Options include treatments using mud from the nearby Jemez Mountains infused with red chile, piñon-infused oils, prickly-pear scrubs, and local herbal blends that change with the seasons.
https://www.hyatt.com/en-US/spas/Tamaya-Mist/home.html
Green Reed Spa at Sandia Resort and Casino
At the base of the Sandia Mountains near Albuquerque stands the Sandia Resort and Casino, where you'll find the Green Reed Spa. Here, you can be scrubbed in special desert salts and indigenously harvested plants, like sage, prickly pear, and lavender — all while taking in the stunning view of some of New Mexico's most iconic mountains.
http://www.sandiacasino.com/spa/

Betty's Bath and Day Spa
This charming North Valley spa locale uses, among other local products, the wares from Albuquerque's own Los Poblanos Farm in some of their treatments. And to make things extra sweet, guests can finish off at least one of their blue-cornmeal scrubs with a treat from the local Chocolate Cartel.
http://www.bettysbath.com/
Jemez Springs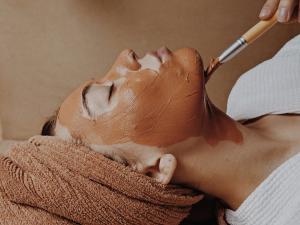 Cañon del Rio Resort and Spa 
With six southwestern inspired rooms, spa services for overnight and day time visitors, it's easy to let go at Canon del Rio. The resort includes a swimming pool with prime view of Virgin Mesa, hot tub and sauna. In house spa services range from massages to salt glows, mud wraps & face treatments. Located along the Jemez River, the Retreat also includes a top-notch breakfast and dining area for large groups.
www.canondelrio.com 
Jemez Springs Bath House
The healing waters of the Jemez Springs area have been renowned for ages, and the Jemez Springs Bath House is one of the most historic places to grab a soak — it was established in 1879. The waters themselves have rejuvenating properties due to naturally occurring minerals, such as iron, calcium, and sodium. And if floating is not enough to ease your muscles, you can also get scrubs, massages, and facials. 
https://www.jemezspringsbathhouse.com/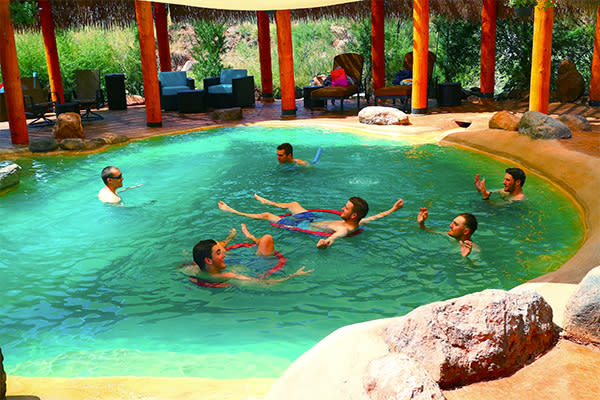 Jemez Hot Springs
People have been enjoying the natural hot springs here since they arrived from Albuquerque via stagecoach. The pools are mineral-rich and have varying temperatures, depending on your preference for the geothermal activity. Guests can also take in the gorgeous surroundings of the river valley, with the remnants of the original bath house from the mid-1800s still standing.
https://jemezhotsprings.com/
---
SOUTH
Las Cruces
The Spa Downtown
Right in the heart of downtown Las Cruces is this charming space, which features a myriad of ways that a guest can leave the stress of everyday life behind. With the Organ Mountains in the background, guests can grab an appointment for scrubs, massages, mud wraps, and more. 
http://thespadowntownlc.com/
Truth or Consequences
Blackstone Hotsprings
The original name of this town was Hot Springs — and the place lives up to its namesake. The Blackstone Hotsprings is a renovated inn from the 1930s, and its still retains some of its original baths. Each room in the hotel has a theme, many of which are modeled after vintage television shows. Here, you can partake of several different natural hot springs, and you can book private tubs or a geothermal steam room. 
https://www.blackstonehotsprings.com/
Cloudcroft
Spirit of the Mountain Spa at The Lodge
Get away to the mountains at the Lodge at Cloudcroft, where guests can partake of a bevy of spa services, including massages, facials, body wraps, and aromatherapy treatments — all in the tranquility of the high peaks of the Lincoln National Forest.
http://www.thelodgeresort.com/