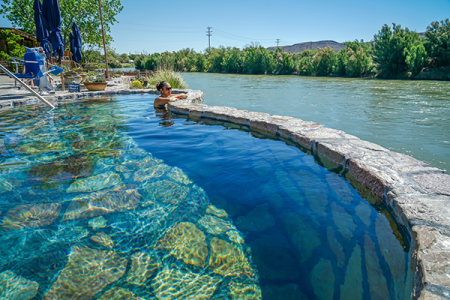 Formerly known as Hot Springs, the city of Truth or Consequences (the locals call it "T or C") has long been a destination for wellness tourism. For centuries, people have visited these hot springs for their healing properties, "taking the waters" at the many bath houses in town.  Today, the charmingly restored hotels, motor courts and spas reflect this history and offer travelers a wide range of accommodations that retain the flavor of this bygone era, along with healing treatments including massage, reflexology, mud wraps, reiki, and more. Visitors seeking in-room private baths will find several to choose from, and most of the baths are open to walk-ins who can pay to soak by the half hour or hour.
With the construction of nearby Spaceport America and the upcoming launch of space tourism flights by Virgin Galactic, T or C has undergone a renaissance, attracting new shops, restaurants, wineries and a brewery where live music is frequently performed.  Art galleries line the downtown streets where the monthly Second Saturday Art Hop brings residents and visitors alike outdoors to soak in the laid back vibe of Truth or Consequences.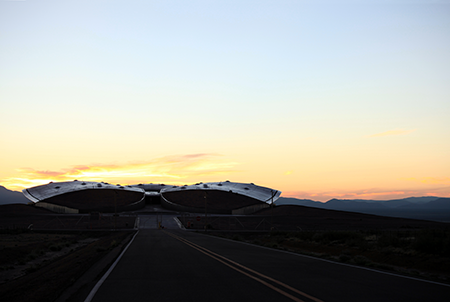 What's in a name?  The Spanish called the town Ojo Caliente de Las Palomas. The cowboys renamed it to Palomas Hot Springs then got lazy and changed the name to Hot Springs. Then in 1950 this little town got its big name as part of a publicity scheme to celebrate the 10th anniversary of Ralph Edwards' hugely successful Truth or Consequences game show on NBC radio. Edwards suggested that there might be a town in the United States that "liked and respected" the show so much that it would change its name to Truth or Consequences. Hot Springs took the bait and in 1950 officially changed its name to Truth or Consequences. 
Visit These Locations & Attractions Close to Truth or Consequences
Truth or Consequences Area Businesses