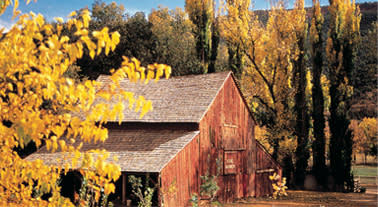 Henry McCarty, a rather ordinary name for a young man who left an extraordinary mark on the Old West. His nickname still rings through the mesas, valleys and high plains of these United States. Out of all of the Old West's outlaws, his moniker rises above everyone else. In correspondence, he used his familiar, formal alias of William H. Bonney. And for the last eight months of his precarious life to the present day, he has been notoriously known as Billy the Kid.
Little is known about Henry's early life. Henry McCarty may have been born in New York City, perhaps near the present-day Brooklyn Bridge on the lower East Side of Manhattan, sometime in 1859. He and his older brother Joe moved with their mother Catherine to Indianapolis, Indiana in 1865. There she apparently met a younger man who eventually became the boys' stepfather. The four moved to Wichita, Kansas in 1870; then possibly to Denver, Colorado; and then to Santa Fe, New Mexico where the couple was married in 1873. Soon after, the William H. Antrim family moved to Silver City and lived in a modest cabin on Main Street.
Henry was a bright and literate boy. He loved books and music. After his mother died of tuberculosis in September 1874, the family fell apart. Separated from his brother and placed in foster homes, Henry worked in a butch¬er shop and in a hotel where he washed dishes and waited on tables. Eventually, he ran afoul of the law and was arrested for a second petty theft in September 1875. While in jail, Henry shimmied up the chimney and escaped to southeast Arizona. Two years later, after killing a blacksmith, he fled back to New Mexico as a horse thief drawn to rifles and pistols. From then on, Henry carried the alias "Kid."
Lean and muscular, at around 5-foot-8 in height and roughly 140 pounds, the Kid kept somewhat of a healthy regimen. Rarely, if ever, did he drink liquor or smoke, and he loved to sing and dance. He also enjoyed gambling and became proficient at cards, using his slight of hand while dealing Monte. The Kid was a charmer; he spoke fluent Spanish and easily befriended Hispanics, especially the señoritas. But the Kid's cheerful disposition only disguised a quick temper that sometimes drove him to commit audacious acts of crime.
Contrary to popular folklore of the Old West, Billy the Kid never killed 21 men. He was solely responsible for the deaths of just four men, two of them his jailhouse guards, and helped dispatch five others. At Old Fort Sumner on July 14, 1881 the young fugitive ran out of luck — tracked down and killed by Sheriff Pat Garrett. It was only a year before, in December of 1880, when Henry was dubbed as "Billy, the Kid" by the Las Vegas Gazette and had received a high degree of recognition in tabloids from near and far. 
Although Henry McCarty roamed the New Mexico Territory for only the last nine years of his short, tumultuous life, he called it home. Today, more than a century after his death, points of interest throughout New Mexico echo the stories of Billy the Kid. Retrace the hoof prints. See the wagon wheel impressions. Visit the ghost towns. Walk where they walked. And travel through the annals of time along the Billy the Kid Scenic Byway. Whether you're looking to follow the history of Billy the Kid, the Lincoln County War, Sheriff Pat Garrett, or any other legend of the Old West across our once lawless landscape, you can find it all here in New Mexico.
MORE INFORMATION AND WEBSITES
More Billy The Kid Information: