It seems only natural that Bill Denney would one day become mayor of Cloudcroft, a charming village in southern New Mexico's Sacramento Mountains. His roots in the area go back generations. There's even a nearby stretch of NM 24 known as Denny Hill. And yes, even though the sign-maker missed the second "e," it's truly named for his family. 
At different times, we were ranchers and farmers and railroaders. I live in same house I grew up in. This is a comfortable, safe, family-friendly place where you'd want to raise your kids. People still look out for each other.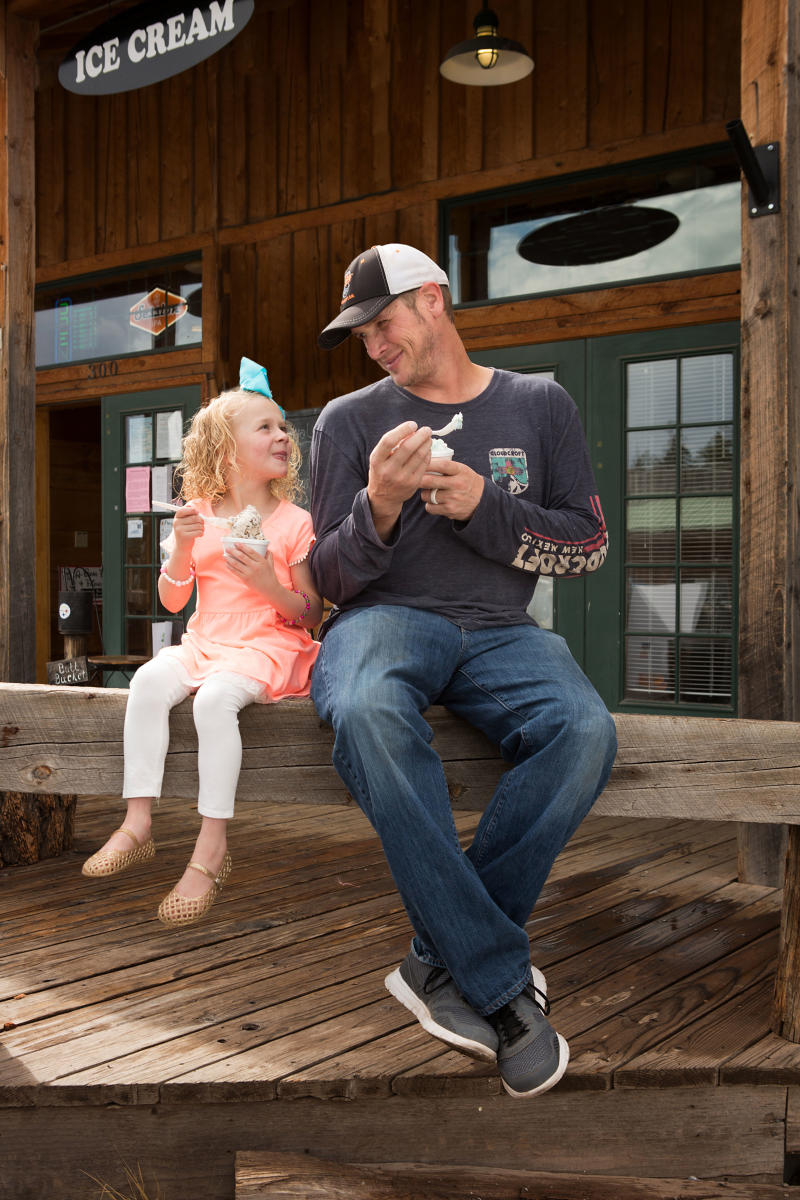 The best thing about Cloudcroft is the Lincoln National Forest surroundings. When I walk around the village, I see people, but with trails all around there's room to breathe, and out there you might not see anyone all day. The trails and wildlife are amazing—giant herds of elk and massive deer herds. If you're interested in taking pictures, we're real close to the Mescalero Apache reservation, where there are beautiful wild horses. In the winter, when it's cold, we're close to Alamogordo, where it's warm. 
In summer, we're always 20 degrees cooler than anywhere else. The golf course at the Cloudcroft Lodge Resort & Spa is one of the highest in the country, and we also have two disc-golf courses. High Altitude is a great outdoor outfitter that hosts events for running and mountain biking, too.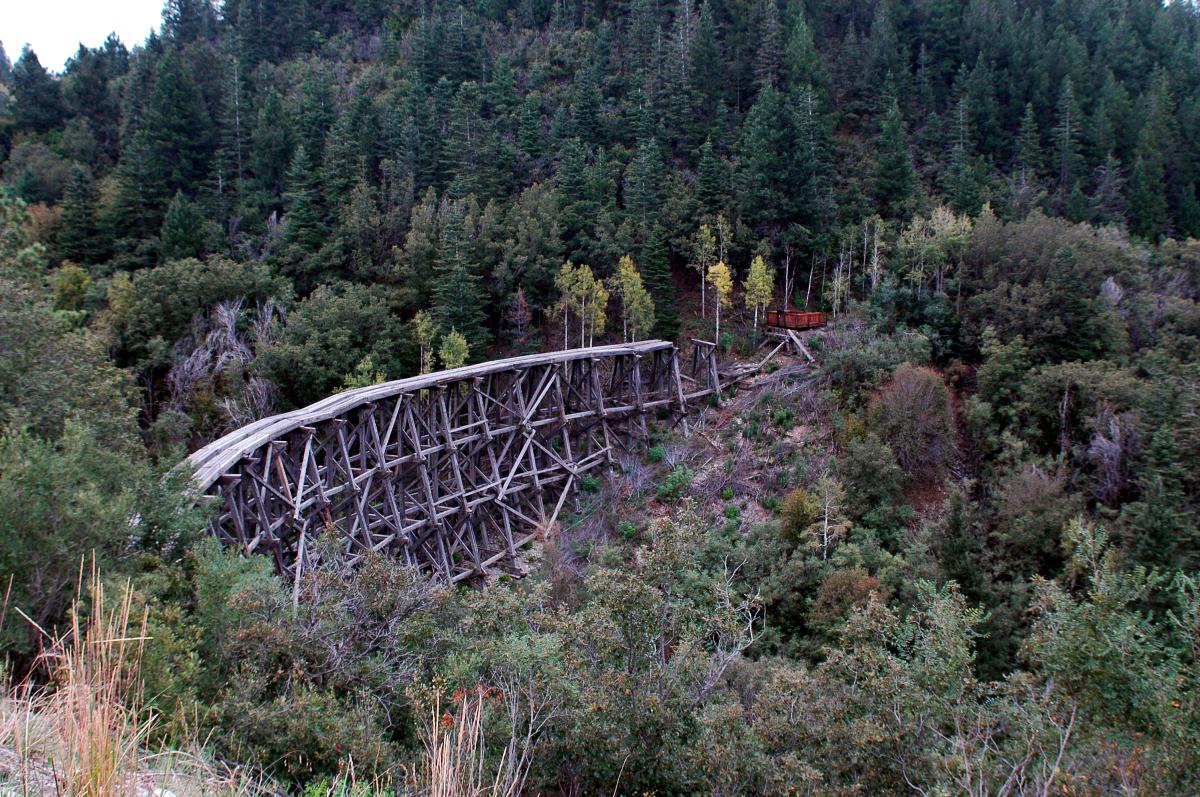 We're definitely a tourist town—small, and friendly, and you can access every place in town on foot. The stores are local and have most everything you need.  
Cloudcroft is a railroad town, too. The railway came to get timber for the railroad ties and built the Lodge as a resort that attracted tourists. The railway's gone now but one of the things I tell everybody is go to the Mexican Canyon Trestle. It's really neat to see this railroad structure from the 1890s, especially in the fall when the leaves are changing.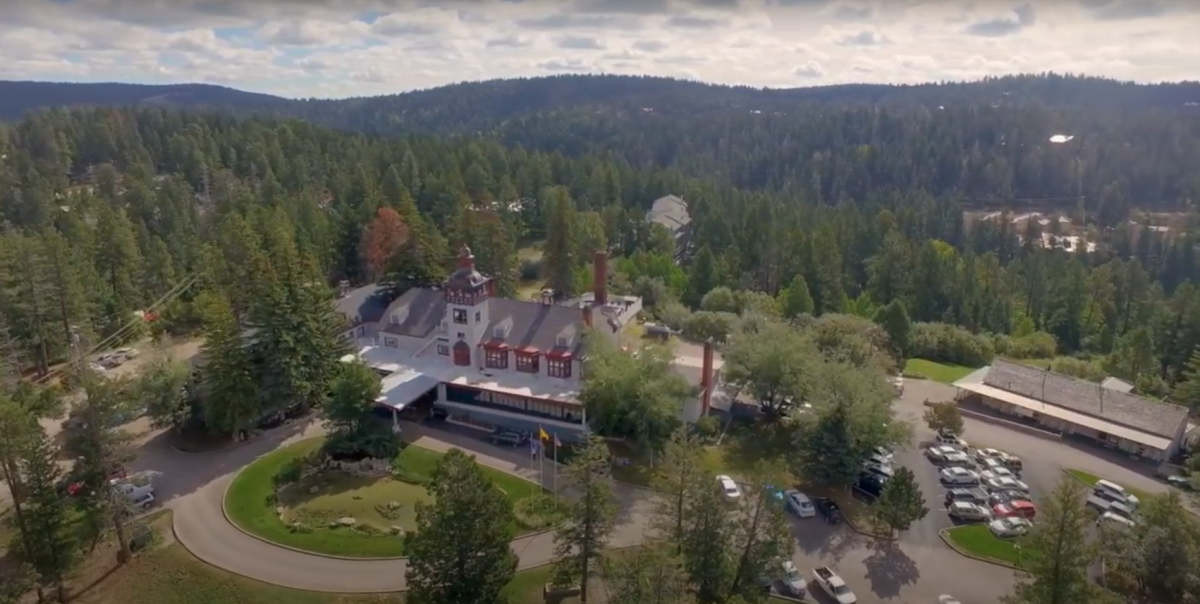 Of course, visitors need to take in some of the other history of the area. The mostly outdoors Sacramento Mountains Museum & Pioneer Village is where you can learn about the early farming and ranching settlers. The museum also does an annual Old Timers' Reunion, where they honor longtime residents who are at least 80 years old. My grandfather and uncle were both honored. Go to the Lodge to see that historic building. Drive down US 82 to Alamogordo through the tunnel. It's beautiful, and you can pull off the west side of the tunnel and hike down into the canyon to the stream and see where ancient people lived. 
Mad Jack's is the best barbeque in New Mexico, in my opinion. Everybody socializes while waiting in line to get in, especially on weekends. No one goes away disappointed, either. We also have the new Cloudcroft Brewing Company that does wood-fired pizza and craft beer and stays busy every night. 
The village isn't just a summer place. We do winter right. We've got a big Christmas tree and bonfires and even an ice-skating rink in Zenith Park. Our Chamber of Commerce does a good job with events throughout the year, too. They are in a 100-year-old log cabin built by hand and moved into place in Zenith Park. Our small ski area always has the beginner slopes and tubing runs open in the winter. It's fun in the summer, too, with the lifts and hiking trails.
I never really wanted to be mayor and never thought about it before being appointed by the council.  I felt a responsibility to do it when asked. I wouldn't have run for it, but I can't run from it.