Clovis was a rock and roll town before rock and roll took center stage. The opening chords were struck in a pioneering recording studio where Buddy Holly, Waylon Jennings, Roy Orbison, and other legends laid down tracks with a brand-new sound. The beat goes on today, attracting music lovers from around the world to this city in the high plains of southeastern New Mexico with a rock and roll museum, a retro recording studio, and an annual music festival.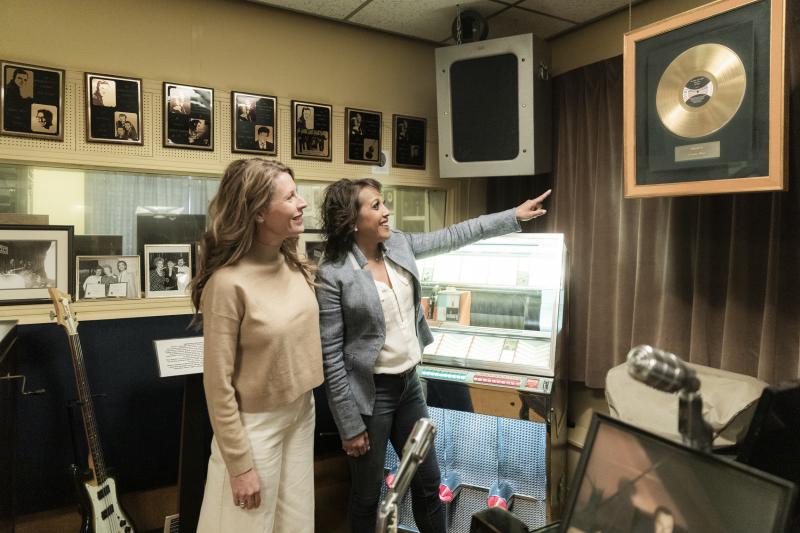 "There are two places that can claim the roots of rockabilly: Memphis, Tennessee, and Clovis, New Mexico," says Jay Fisher, a Clovis native whose father, Gerald Fisher, was a recording studio electrician and technician for the Norman Petty Recording Studio, which produced hundreds of hits starting in the 1950s. "People have come from all over the world to see the place where this all happened and to learn more about the people here, those who passed and those that keep the dreams of music alive." 
A musician, record producer, and radio station owner, Norman Petty partnered with his wife, Vi, and guitarist Jack Vaughn as the Norman Petty Trio, recording hit songs like "Almost Paradise" and "Moon Indigo" in the 1950s. But as a producer, Petty blazed a trail as a founder of early rock and roll, revered for using the best equipment of the time. "Clovis has maintained a bond with music history," Fisher says. "The people here share in that pride." 
Decades after Petty's death in 1984, fans still make a pilgrimage to his treasured studio, open for appointment-only tours. Occupying a former grocery store on West 7th Street, the single-story stucco building belies its fabled history. Hit records line the lobby walls, and dangling microphones and vintage instruments stand at the ready in the performance area. Petty's chair remains at the console, where Holly once sat to hear the "Peggy Sue" playbacks.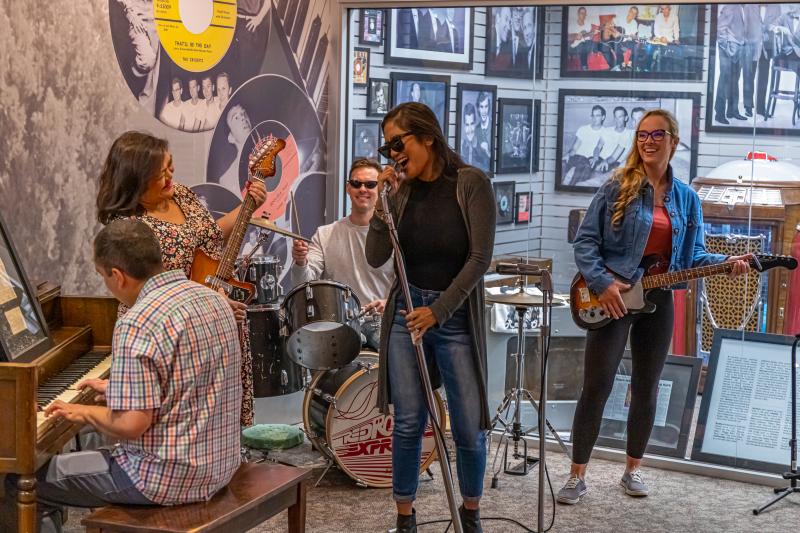 At the Clovis/Curry County Chamber of Commerce, the Norman & Vi Petty Rock 'N' Roll Museum displays more music-making history, including the mixing board used in Holly's recordings, photographs, and other memorabilia from Petty's personal collections. 
The museum also houses the work-in-progress Clovis Sounds Studio, a collection of vintage analog recording equipment being restored with the hopes of making it available to musicians. "Some of the equipment came from the Norman Petty Studio, some of it from local churches and broadcast and radio facilities, and some came from local schools as discarded, antiquated technology," Fisher says. "This technology has incredible acoustical and audio value when it is refurbished, repaired, and restored to high-fidelity operational capacity."
The city's music heritage takes center stage in April during the annual Clovis Music Festival, a two-day event at the Curry County Events Center that expands into a weeklong jam, thanks to live music hosted at venues throughout the city, like K-Bob's and Bandolero Brewery, the city's first brewpub.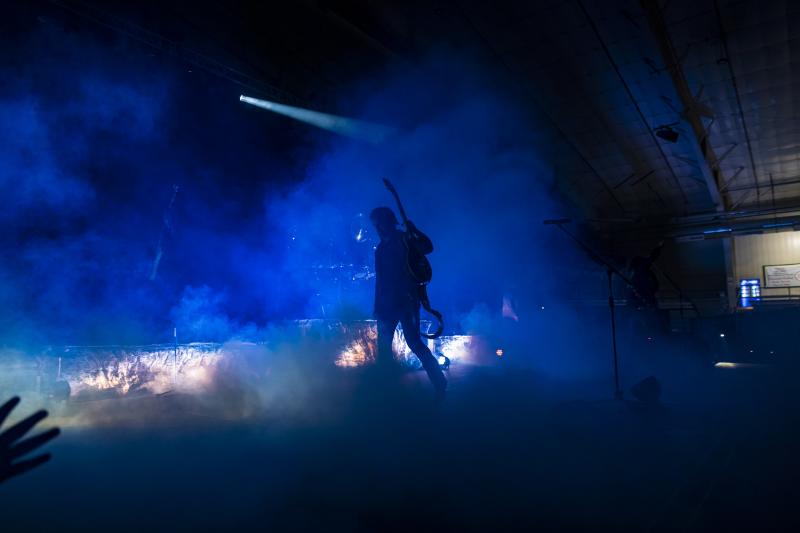 "The festival first featured the Crickets and backup singers on those 1950s and 1960s hits made at the Norman Petty Studio," Fisher says. Since then, the festival has expanded its scope to a wide range of music styles and performers, including 2023 headliners Uncle Kracker, Eli Young Band, and Los Huracanes del Norte. "These performers are also interested in seeing and performing in one of the places of the birth of rock and roll."
Outside the music spotlight, there's an abundance of attractions that make Clovis a harmonious destination. At the 27-acre Hillcrest Park Zoo, the cries of black-handed spider monkeys blend with the brays of zebras and the roars of a Bengal tiger. Two new kangaroo babies recently joined the 150 residents at New Mexico's second largest zoo, which has brought animals and people together since the 1930s.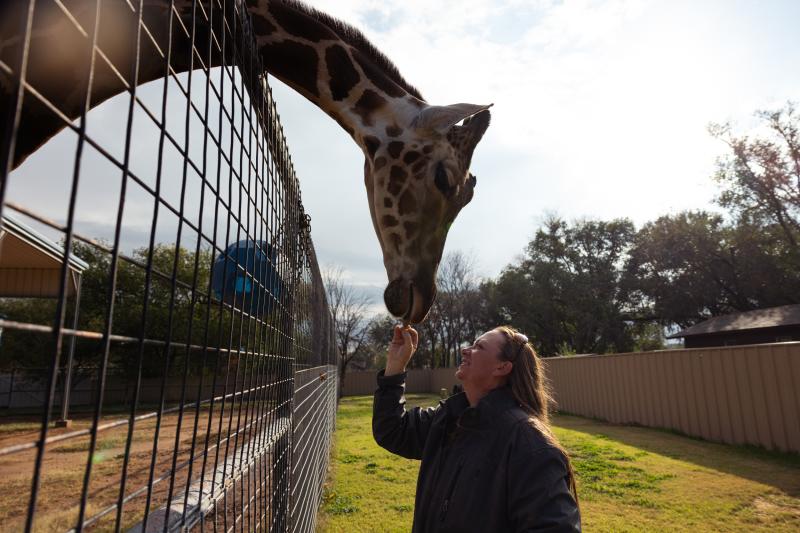 Well before guitar-wielding rock stars held center stage in Clovis, Paleo-Indian people of the Clovis period hunted mammoths and other now-extinct mammals in the nearby area known as Blackwater Draw. Animal bones and ancient projectile points discovered at the site in 1929, provide proof that humans lived in North America long before a thousand years ago. At Blackwater Draw, walk the trails and visit the Interpretive Center to see fascinating remnants of the ancient past. The nearby museum at Eastern New Mexico University exhibits a mammoth molar and other objects from the site.
Railroad history runs through Clovis, too, and it's on display at the Phil and Vernah Williams Historic Railroad Park, where the Clovis Area Train Society is restoring a vintage 9005 locomotive. The historic train depot is home to The Rails restaurant - a new destination that gives a nod to Clovis' railroad heritage.
For good eats, locals love the nostalgia of Foxy Drive-In, maybe because Buddy Holly reportedly ate there. Twin Cronnie Drive-In and Taco Box are equally popular spots to grab burgers and tacos. For something a little fancier but still down-home, classic Mexican food at Don Maria's Cafe, Juanito's, and Leal's Mexican Restaurant fits the bill.
Despite the resonating fame of Petty's "Clovis Sound" and the music fans who trek here because of it, the city stays down-to-earth—a friendly, easygoing community. "We're connected to the world but have a small-town feel," Fisher says.