Although enterprising monks made New Mexico the first wine-growing region in North America in 1629, the state's wine industry lay fallow for decades during the 20th century. Winemakers from France and Italy, including Paolo D'Andrea, helped spur the state's winemaking boom that now tops 50 wineries and tasting rooms throughout the state. Many of the vineyards that feed the industry grow in southern New Mexico, particularly around Deming, 60 miles west of Las Cruces. 
I come from a fourth-generation wine-growing family in Friuli, in northeast Italy, and I studied viticulture in Spilimbergo, Italy, specializing in grafting vine plants. I came to New Mexico in 1986 on a month-and-a-half contract to teach laborers how to prune vines and I've stayed for more than 30 years. 
Where I come from, everything is green. It's not like the semi-desert of New Mexico. But I stayed because I saw an opportunity to do something where other people were failing. I saw an opportunity to prove myself.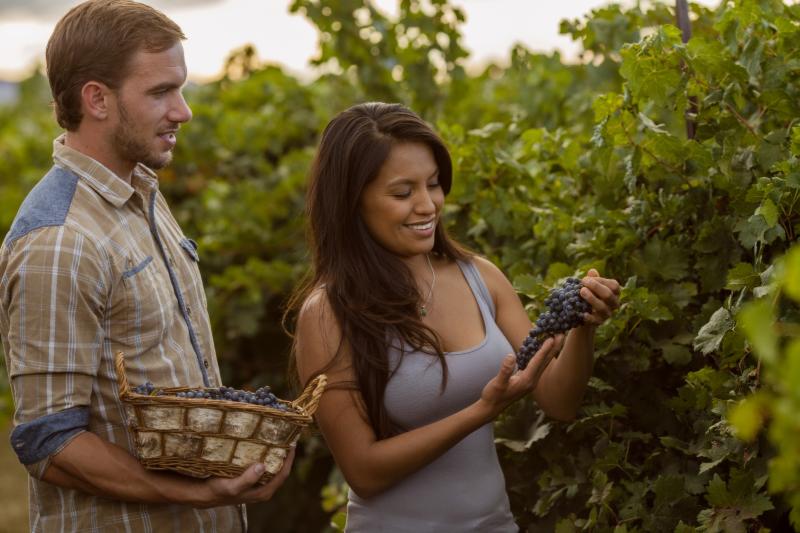 We can grow grapes here, but the conditions are not like other wine-growing regions, like Sonoma or Napa. Here, Mother Nature doesn't help you too much. We have to prepare the plants because it goes from being summer to winter, with no fall to ease the plants into the cold. In the spring, when the plants are flowering, we have a lot of wind that can compromise the cross-pollination of the fruit. Late frosts can kill the crop entirely. 
We have days that have wide temperature swings. Sometimes it's 90 degrees during the day and 30 degrees at night. That can be a challenge, but that difference in temperature is also a plus. The grapes like that difference; it improves their quality.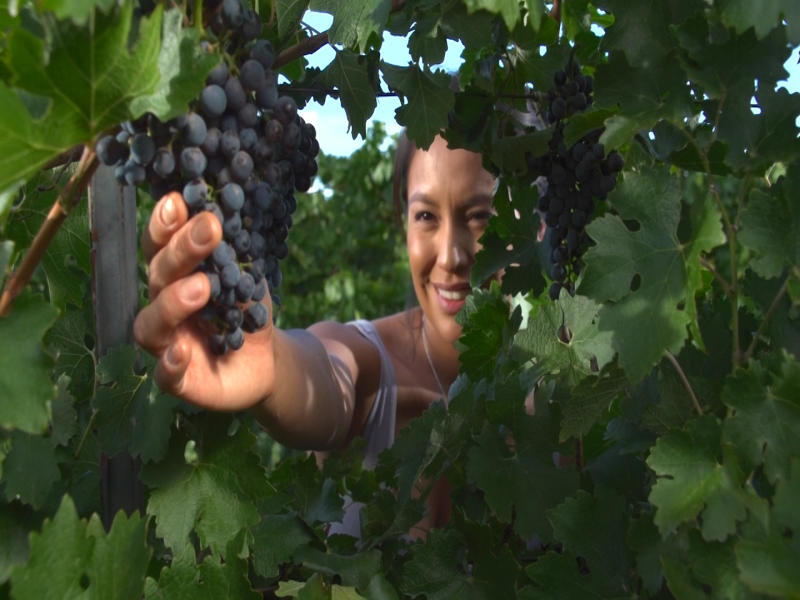 I manage 300 acres of vineyards for the Swiss-owned New Mexico Vineyards, Inc. We supply grapes to many wineries in New Mexico. You could be tasting the same grapes up north or down south, but they will taste different because of the winemaking techniques.  
In 2001, I also opened my own vineyard with my wife, Sylvia. We have 30 acres and a winery, Luna Rossa. We grow 56 varietals and use 100 percent New Mexico grapes from our vineyards. In 2019, Luna Rossa Winery received double gold for our 2018 New Mexico Pinot Grigio at the prestigious San Francisco International Wine Competition. 
There are several places to taste wine in southern New Mexico. We have a tasting room at our vineyard in Deming, where the vines run right along I-10—which sometimes surprises drivers. D. H. Lescombes Winery also has one in town. A little bit to the east, we also have a tasting room and pizzeria in Mesilla. Amaro Winery, La Viña Winery, Rio Grande Winery, Sombra Antigua Winery, Zin Valle Vineyards, and others are all within an easy drive. You can plan out a whole wine vacation starting in Deming!