Go nuts for Alamogordo's new restaurants and breweries, emerging arts scene, beautiful landscapes, and rich history and culture. 
The closer you look, the more you see in Alamogordo. "There's a lot of history in this town," says Nate Mandalia, owner and general manager of The Classic Desert Aire Hotel. "It's a community that cares."
Originally built in 1957, the Desert Aire has been in Mandalia's family since 2005. Over the past few years, he's added striking, pictograph-style exterior murals by artist Paul Vesey (Chiricahua Apache). The 92 rooms, currently under renovation from floor to ceiling, create a modern boutique hotel for visitors to Alamogordo and those on their way to White Sands National Park.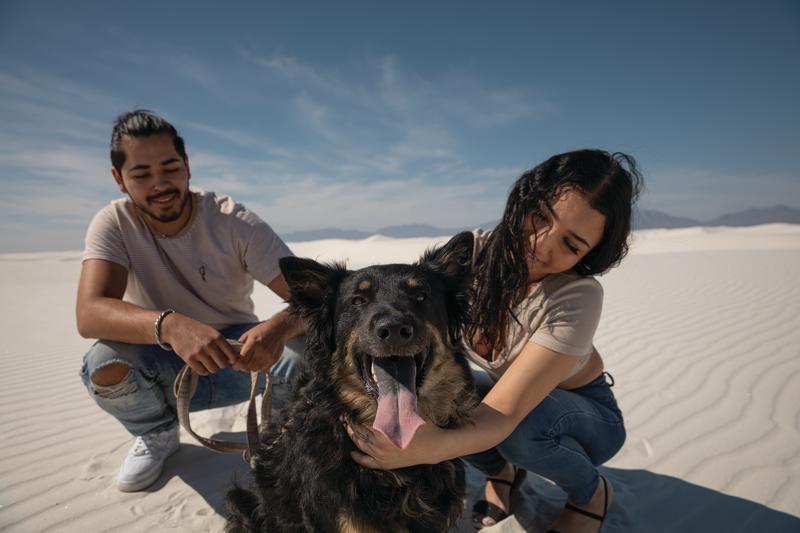 "I believe we were one of the first hotels with refrigerated air in all of the southern Southwest," says Mandalia, explaining the distinctive "aire" in the name. He's even heard rumors that the Rat Pack stayed at the property during USO tours to nearby Holloman Air Force Base.
While travelers commonly stay in Alamogordo on their way to White Sands, Mandalia says the town's mix of new restaurants and breweries, unique museums, family offerings, and an expanding arts scene centered around the Flickinger Center for Performing Arts makes it a destination unto itself.
Start with a primer on the region at the Tularosa Basin Museum of History, with exhibits on the formation of the Tularosa Basin (complete with a diorama), Native American history and culture, ranching, railroads, and the rise and fall of the La Luz Pottery Factory. You'll also learn how copies of the world's worst video game (E.T. the Extra-Terrestrial for the Atari 2600) were recovered from a nearby landfill.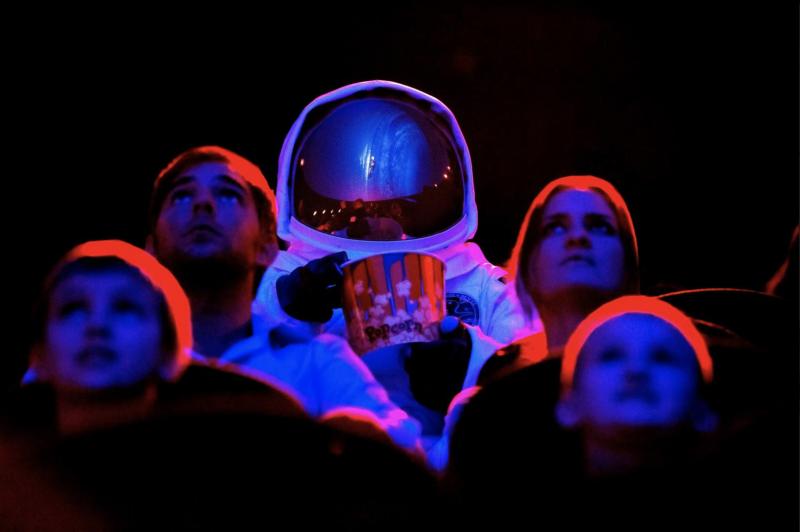 Then touch down at the New Mexico Museum of Space History, where you can fuel an interest in rockets, see what it's like to live and work in space, view a star show in the New Horizons Dome Theater and Planetarium, and learn more about New Mexico's role in exploring the cosmos. "People don't know how much of the space program occurred out here," says Mandalia.
For a taste of Alamogordo's local fare, check out Picacho Peak Brewing Co. Tap Room, in the MainStreet district, and snag a flauta plate or the Peak BLT to go with a local brew. Head to 575 Brewing Company for a Nosh Plate enjoyed with craft-brewed ciders and fruit-infused ales, or to D.H. Lescombes Winery & Bistro for a glass of pinot with baked brie or steak béarnaise. The recently opened Just Pho You serves up Vietnamese cuisine like pho dac biet and bubble teas.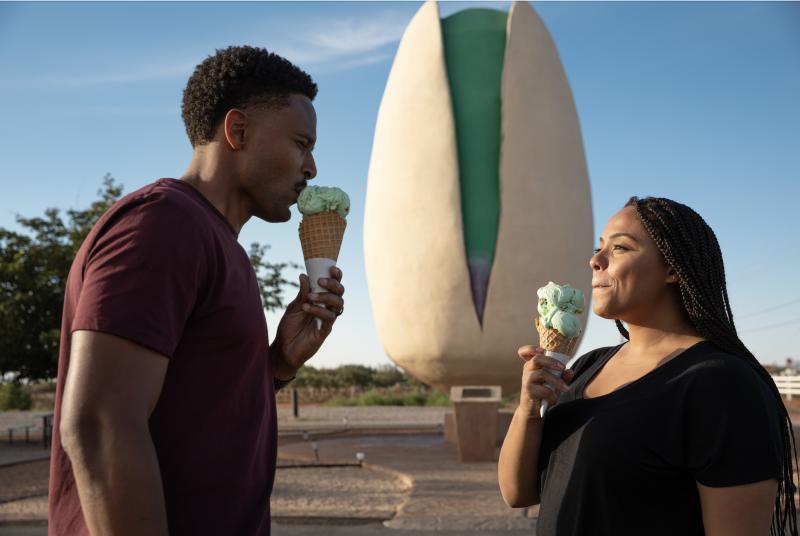 Swing by Heart of the Desert Pistachios & Wine to enjoy a glass of Corazón Gitano beside the beautiful pistachio groves. A half mile down the road, the world's largest pistachio, at PistachioLand, beckons visitors to enjoy a cup of pistachio ice cream, a bag of pistachio brittle, and bushels of pistachio-themed souvenirs.  
During harvest season, Alamogordo's White Sands Balloon & Music Festival pairs colorful balloons with pristine gypsum dunes and a lineup of live Red Dirt country and rock music for a laid-back weekend of fun. In October, the whole family will enjoy the annual Apple Festival held at Nichols Ranch and Orchards in La Luz, just north of Alamogordo.
At Oliver Lee Memorial State Park, just south of the city, trails for hikers of all abilities wind among canyons and the Sacramento Mountains. Don't miss the historic ranch house, from which the park's namesake, Oliver Milton Lee, once oversaw nearly 1 million acres.
For road-trippers searching for something unique, Mandalia has simple advice about a visit to Alamogordo: "Spend more than a day."