Los Lunas, a growing community minutes south of its larger cousin, Albuquerque, sits at a literal and figurative crossroads. The village of roughly 18,000 residents lies along the historic El Camino Real route from Mexico City to Santa Fe, and near an important Civil War battle site in Peralta. It was an important cross-country stop on the Atchison, Topeka & Santa Fe Railway. 
"We were also part of the pre-1937 alignment of Route 66 that went right through town," says Cynthia Shetter, director of the Village of Los Lunas Library and the Museum of Heritage & Arts. "Many people don't know that Los Lunas was where Great Depression migrants turned west, toward California." 
Originally a farming community, the village hugs the banks of the Río Grande, where you'll find walking and biking trails, sports and fishing tournaments, and other open-air events that draw people to enjoy the unspoiled natural environment. Within a short drive are even more ways to experience the great outdoors year-round, including the 1,700-acre El Cerro de Los Lunas Preserve, which includes nine miles of trails suitable for both casual and more experienced hikers, and Tomé Hill, an important spiritual site for centuries of tribal people and host to annual Easter pilgrims. 
Nearby, bird-watchers, hikers, and nature lovers can discover paradise in the nearly 250-acre Whitfield Wildlife Conservation Area and the 230,000-acre Sevilleta National Wildlife Refuge. At Sevilleta, the wildly diverse habitat serves as home to more than 260 species of birds, almost 90 mammals, and 1,200 plant species.
A little farther afield, the Salinas Pueblo Missions National Monument's preserved ancestral sites provide a fascinating immersion into the ways Indigenous peoples lived before, during, and after the arrival of Spanish colonists. It was also home to the northernmost outpost of the Spanish Inquisition.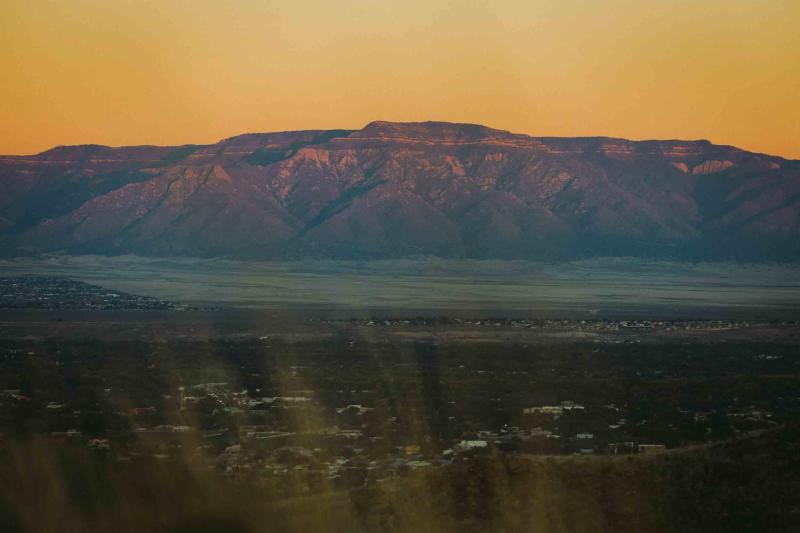 With a history that rivals other better-known New Mexico towns, Los Lunas has begun to gear up for its 2028 centennial. Early 20th-century education and women's suffrage advocate Nina Otero-Warren, for example, hailed from Los Lunas. Otero, the first Hispanic woman to run for U.S. Congress, has recently been memorialized on a U.S. quarter. 
The distinctive Luna Mansion, a gift from the railroad in exchange for land rights, housed the Lunas and Oteros, two of the most powerful and influential families in Valencia County. Listed on the National Register of Historic Places, the 14-room building with four Southern-style pillars had been a popular steakhouse until it closed in 2020. 
The home may have even played a role in shaping modern New Mexico. In 1910, Solomon Luna served as a delegate to the New Mexico Constitutional Convention, and some believe the constitution itself was written in the house. 
Before that, Solomon's nephew Maximiliano Luna, served with Theodore Roosevelt's Rough Riders in Cuba, where he was the highest-ranking Hispanic in the famed unit. 
"Max is standing next to Teddy in a historic photo, something that helped change the perception of the then Territory of New Mexico," says Shetter, whose career has focused on preserving local history, showcasing area artisans, and promoting a sense of place and pride in Los Lunas. She points out an interesting stop on the Rail Runner Express: "Visitors can see a memorial to him on the walkway at the Transportation Center, which itself is historic and well-preserved." 
The Los Lunas Museum of Heritage & Arts showcases this history of Valencia County with regular exhibitions, lectures, and guided tours. The museum also collects oral histories, photos, and memorabilia from residents, while working with the National Park Service to identify historic village businesses and buildings.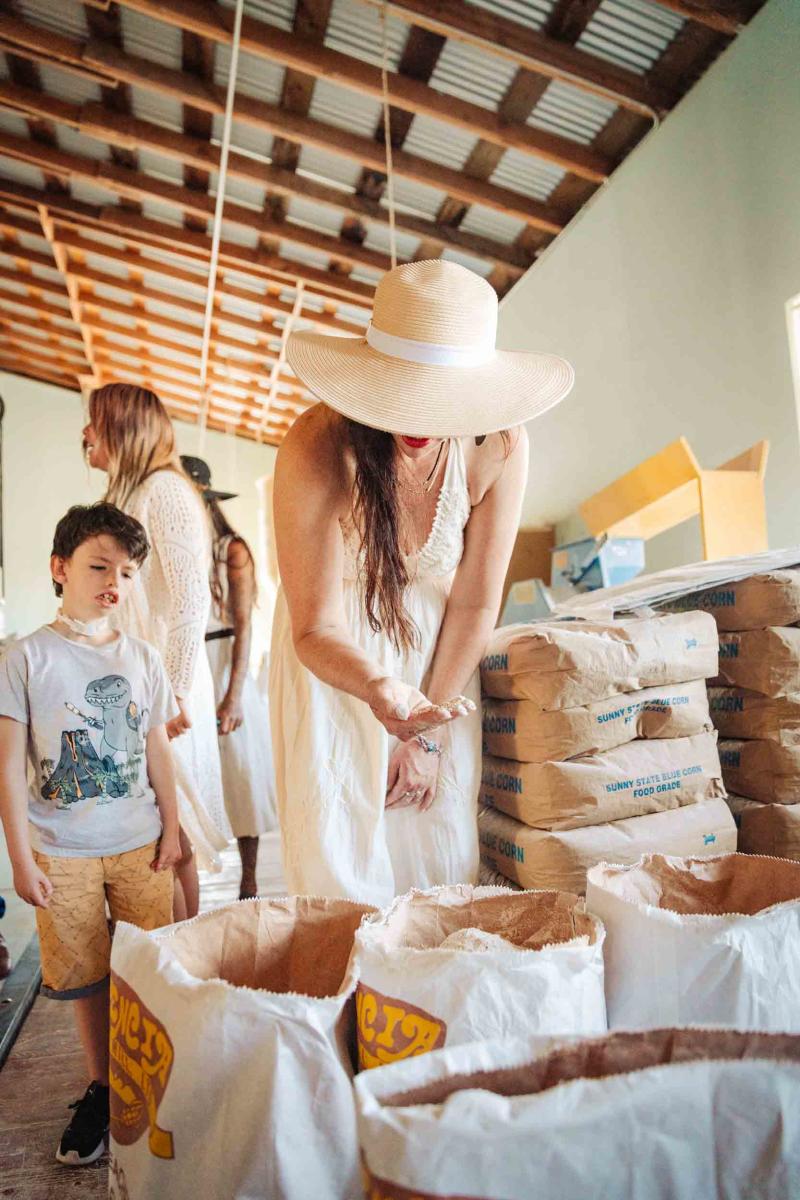 A recent influx of residents to the area, many seeking a more rural lifestyle, has attracted additional amenities, making Los Lunas even more attractive as both a destination and as a base for nearby activities. Newer restaurants, wineries, and breweries—like Europa and Camino Real Winery and Tap Room—draw from local ingredients and agricultural traditions that go back centuries, complementing long-established favorites like Teofilo's Restaurante, TJ's, and Tractor Brewing Company. 
"Los Lunas is a good hub to do all kinds of different things—exploring history, historic churches, Native pueblos, or wilderness areas," says Shetter. "We have this unique flavor that includes a real appreciation of the history of the village, and a vibrant culture today."