Few people are more in touch with the scientific heart of Los Alamos, New Mexico than Linda Deck, director of the Bradbury Science Museum. She's been with the museum for 13 years, after more than two decades at the Smithsonian National Museum of Natural History. A paleontologist by training, she holds a passion for creating educational exhibitions, and the hands-on versions at the Bradbury enchant kids and adults alike. We asked her what makes Los Alamos worth exploring.​
When I saw this job advertised, I knew it was a perfect fit, because one of the criteria was that the director must realize that the Bradbury is a community asset, and they must be active in the community. My job is helping to tell the story of the laboratory and work of the Lab—the beginnings with the Manhattan Project and the continuing work today.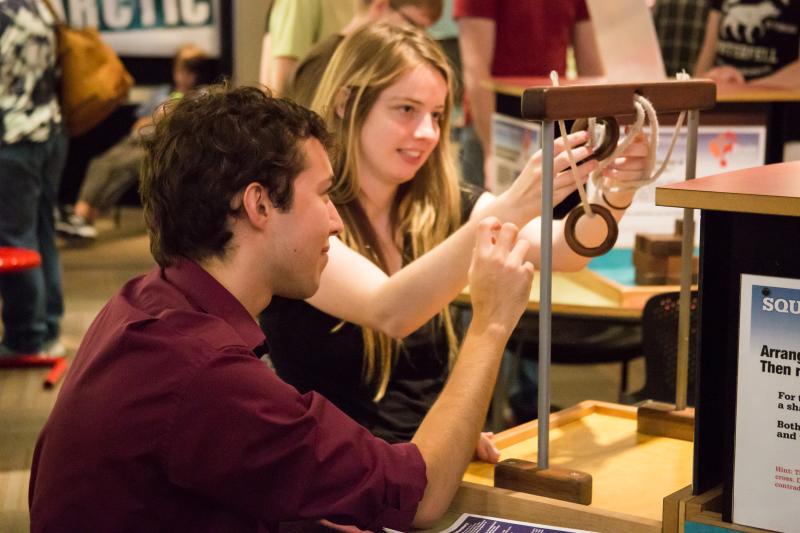 We surprise people all the time with what LANL is involved in: HIV research, creating better algae, our team of women engineers commanding the laser of the NASA Mars rover Curiosity. One of the reasons I took this job is that it felt like the Smithsonian, with great scientists, great stories, great work being done across many scientific disciplines.  
We strive to be an approachable, interactive, interesting place, and people often go away saying, "Wow, I wish I'd planned to spend three hours here!" 
People often visit Los Alamos because they are interested in the atomic history of the country and want to go where the Atomic Age began. They definitely can experience that here in an approachable, comfortable, and not at all stuffy way, despite the serious work that many continue to do here. But then they're equally surprised and delighted at our outdoor activities, the gorgeous scenery, and our clear night skies that the local astronomy club is great at helping people discover. 
One of the things we started doing several years ago is Science On Tap, where the Bradbury hosts an informal 15-minute talk at a local café or brewpub, followed by a lively group discussion. When we took it virtual, we've had even better attendance. It's a partnership with the Los Alamos Creative District, and they've added series on nature, history, and culture, too. 

If you're looking for someplace unique that isn't just another lovely mountain town, Los Alamos is it. We've got a layered, nuanced history. You can feel what it was like to be an Ancient Puebloan by wandering the Bandelier cliff dwellings and Tsankawi prehistoric sites, or walk among the places where the Manhattan Project began with the downtown walking tour. Plus, the Antoine Predock–designed Mesa Library is modern and astounding! But sometimes I'd rather just sit and have a coffee and listen to live music, and that's going on, too.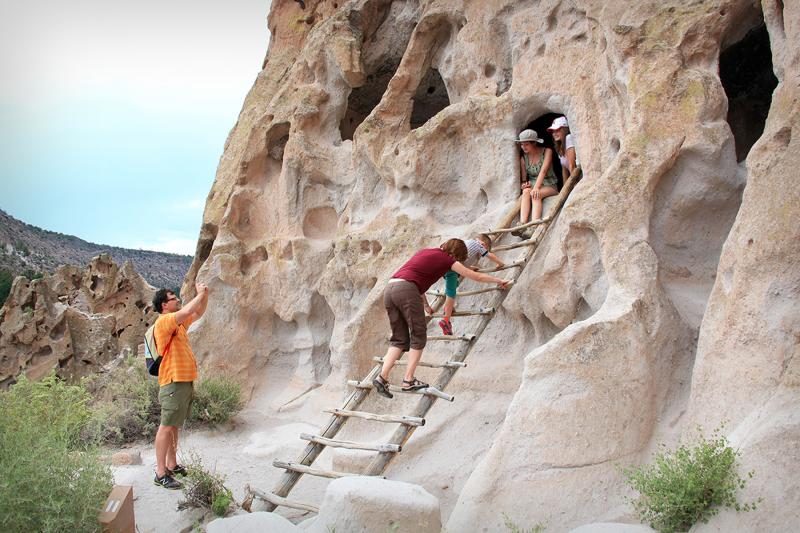 Los Alamos has that deep kind of history going on, while also becoming a younger city all the time. As longtime lab employees retire, there's a big influx of younger scientists, staff, and families moving in. They're changing the way the city grows to make more family-friendly activities available. We've got a number of music ensembles and theater groups, art, and photography groups, too. If you came here five years ago, it would have felt very different. Things are going on every night and they all tell the story of Los Alamos.  
This town takes safety very seriously, so obey speed limits, wear helmets when you bike, and generally follow the rules. People are often walking or biking on the trails and paths that cross the city—they have the right of way. And watch out for wildlife. We frequently see bears, mountain lions, deer, elk, and snakes.   
I always tell people to take the back way through the Valles Caldera and the Jemez Mountains, or go down to Overlook Park in White Rock for the views. The natural beauty, cliffs, mesas, and canyons are unparalleled. I love driving to work because I can experience a gorgeous moment of nature every day.