The lure of finding treasure has fueled centuries of intrepid journeys, and you can seek that path today at Cerrillos Hills State Park, a 1,098-acre stretch of sandy foothills about 30 minutes south of Santa Fe. Some 1,000 years ago, Indigenous peoples roamed the region, mining turquoise and tapping into a mile-long vein of galena. The latter was prized as a pottery glaze. 
When the Spanish arrived in the 1600s, they sought gold and had little interest in the area's turquoise. But they mined the galena—a source of silver and the shiniest, most lustrous metal they could find—and exported it back to Spain. 
The galena also spurred a territorial-era mining boom that extracted silver, lead, and zinc. In the late 19th century, turquoise roared into popularity, thanks in no small part to the Tiffany Company, which operated a mine outside the park's limits. Private landowners still mine turquoise around the town of Cerrillos. The Cerrillos Turquoise Mining Museum at the Casa Grande Trading Post displays some of these nuggets.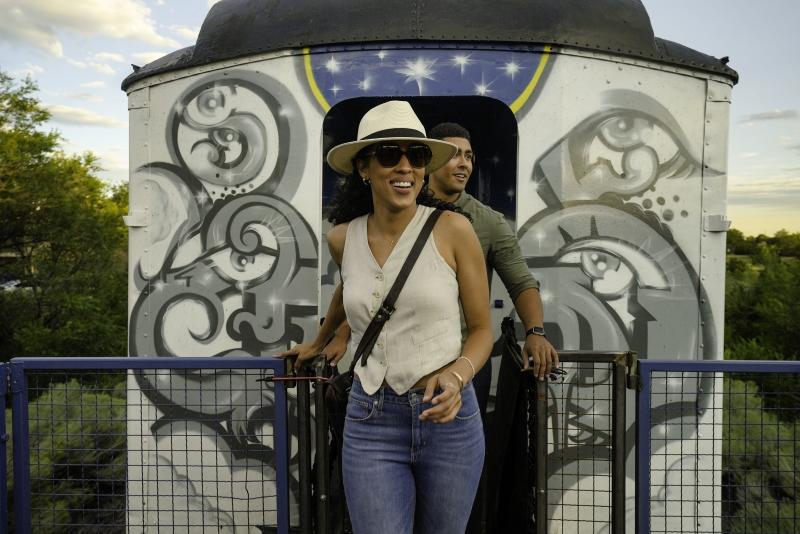 To experience the area's mining history, Cerrillos Hills State Park Manager Peter Lipscomb advises putting boots on the ground. Five miles of mellow trails (cerrillos means "little hills") wend up and around, occasionally opening to distant views of the Ortíz, Jemez, and Sangre de Cristo mountain ranges—and passing intriguing old mining sites.  
But the state park isn't the only way to get outside in Santa Fe County—the bucolic outskirts of New Mexico's capital city. On his days off, Lipscomb heads to La Cieneguilla Petroglyph Site, just west of Santa Fe. He returns there often, almost always spotting panels or markings that he hadn't previously noticed among the hundreds of rock etchings that Puebloan people placed there around the 17th century. Travelers might also bump into Lipscomb on the 28 miles of public trails in the Galisteo Basin Preserve, south of Santa Fe, which protects 10,000 acres of grasslands, arroyos, and rough-hewn sandstone formations as a refuge for people and wildlife.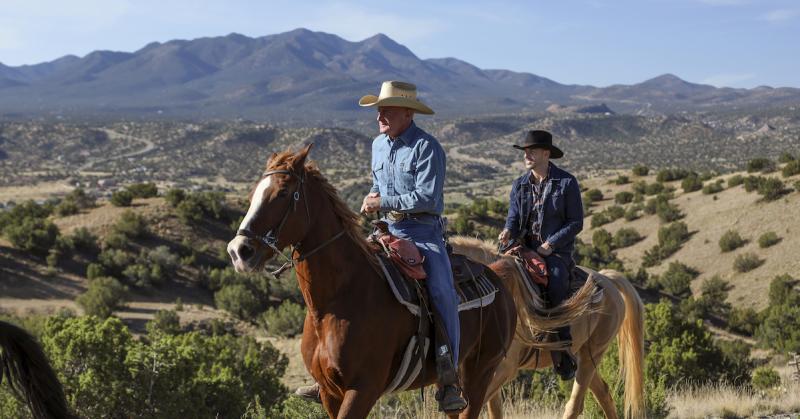 Putting boots on the ground calls for an after-hike beer. In the Lamy area, visitors pair their brew of choice with a side of history. The town, 18 miles south of Santa Fe, once boasted a Harvey House hotel, saloon, and Mission Revival–style depot among its railroad bona fides. Long empty, the 1881 Legal Tender Saloon & Eating House has been restored by Allan Affeldt, the same mastermind behind the renovated Castañeda Hotel in Las Vegas, New Mexico, and La Posada Hotel, in Winslow, Arizona. Now, the Legal Tender Saloon & Eating House is open every Friday, Saturday and Sunday. Travelers who want to arrive in Lamy in true railroad style can hop aboard the Sky Railway from the Santa Fe Depot and choose from a variety of themed train adventures.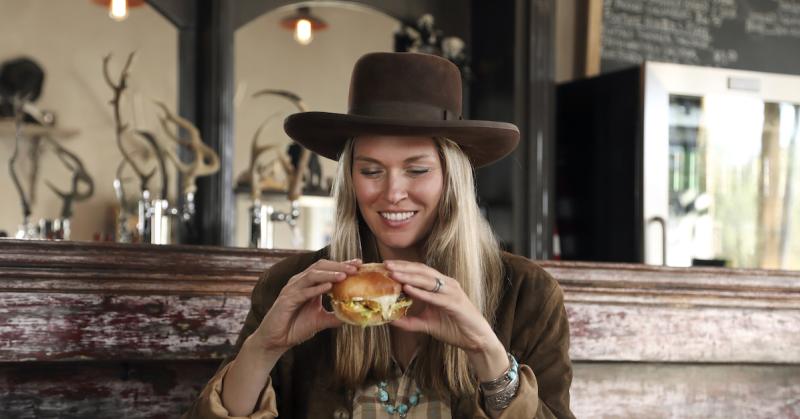 Back in Cerrillos, the Black Bird Saloon evokes the Wild West with new epicurean style. The atmosphere is decidedly 1880s—thanks to crooked doors and rickety wood floors. The grub plays on the Western theme with burgers named after outlaws and train robbers such as Black Jack Ketchum (it comes with a "gun-powder rub" and "bandit sauce.") 
Even as dazzling sunny days segue into cool evenings, there's more to stick around for. Night-sky views abound throughout Santa Fe County, particularly at Cerrillos Hills State Park. "We have enough space in Santa Fe County that you can get away from more developed places so you can see the sky well," says Lipscomb, who often leads star parties at the park. "When I view the night sky, I not only think about its aesthetic qualities, but also about what it means as a cultural resource. This is the sky of our ancestors. We're seeing it as they saw it long ago. There's a connection to our past here in the land and in the sky."