A few years ago, upon successfully finishing cancer treatment, Robin Vosler, her husband, Jason, and their son packed up their life in Tampa, Florida. They planned to spend seven weeks traveling the country via RV. However, their two-month sabbatical turned into a permanent move to southern New Mexico and its bounty of outdoor adventures when the couple took over management of the Little Vineyard RV Resort. It had operated in Deming for decades as a campground, but recently reached resort status thanks to several upgrades. 
The Voslers didn't lose a step in transitioning from a metropolis of some 400,000 to the 14,000-strong town an hour west of Las Cruces. "If I can find things to do with my family, anyone can," Robin Vosler says. "I like helping people to see Deming as I see it. Sometimes it's great to be reminded of what's at your fingertips."  
Little Vineyard RV Resort appeals equally to hipsters and snowbirds whisking along the I-10 corridor, Vosler says. Interest in RVing has risen during COVID-19, but more people were already embracing the footloose lifestyle. "People don't want to work so hard to pay a mortgage," she says. "It's about sightseeing and having experiences, whether it's with your family or a companion." 
That laidback lifestyle resonates in Deming, which invites visitors to explore at their own pace. Many of the resort's visitors arrive expecting to spend a day or so in Deming or enjoying amenities such as the resort's renovated clubhouse or dog park. But additional attractions persuade them to linger.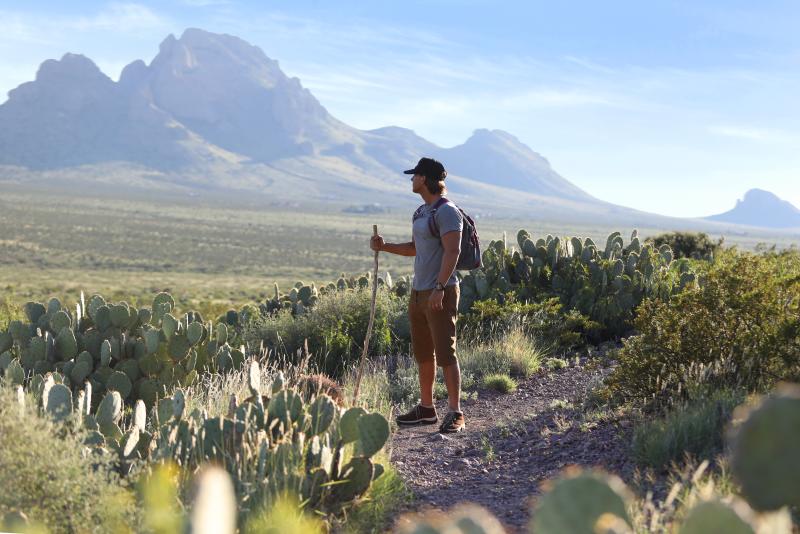 Rockhound State Park dazzles with rocks and gemstones 12 miles southeast of Deming. Amateur geologists and casual hikers explore the desert landscape, which bursts with summer wildflowers and unfolds to views of the 7,295-foot Florida Mountains. Clear quartz crystals, translucent blue-gray chalcedony, and other rocks litter the mile-long Thunder Egg Trail and the moderate Florida Mountain Loop Trail—and the stones are for the taking…within reasonable limits. 
Travelers might bring an empty backpack for excursions to Rockhound State Park, but the monstrous boulders at City of Rocks State Park are a little less packable. This fascinating landscape about 30 miles northwest of Deming began forming 34.9 million years ago when a volcanic eruption blew ash over the one-square-mile area. Wind and rain then sculped 40-foot-high rock columns and pinnacles separated by open stretches reminiscent of city streets. "City of Rocks has the most amazing energy I've ever felt outdoors," Vosler says. Shards of pottery and arrowheads have been located here, as have the markings of Spanish explorers.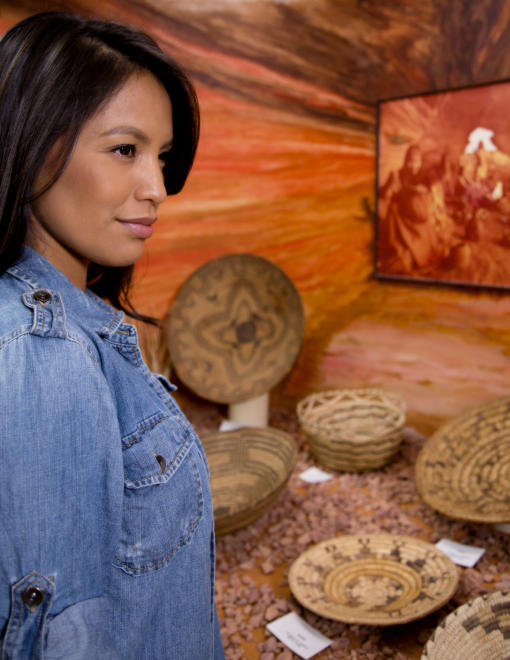 In town, the Deming Luna Mimbres Museum displays artifacts like these over its sprawling 20,000-square-foot exhibition space. Its most noteworthy exhibit showcases a massive collection of Mimbres pottery made between 950 and 1200. The Mimbres people were among the area's earliest residents and created striking black-on-white pottery, often with animal motifs. "I go back time and again to see things I've missed," Vosler says. "That a city of so few people has an asset like that is amazing." One of the museum's three buildings is a former National Guard Armory dating to 1916, which ranks it as the first such building to be built in the new state of New Mexico. 
That was a busy year for the region. Francisco "Pancho" Villa conducted his famous raid across the Mexican border into the town of Columbus, New Mexico, and the military's Camp Furlong. The raid was the first—and last—armed invasion of the continental U.S. Pancho Villa State Park, along the Mexican border, retells Villa's exploits and the American response. 
After days of touring, travelers can kick back in an Adirondack chair with a glass of local wine around Little Vineyard RV Resort's campfire. "I wasn't expecting much from New Mexico wine," Vosler admits. "But I have been shocked at how good the different varieties are." Some of her favorites include selections from Deming's Luna Rossa Winery and Lescombes Family Vineyards. Add that to the adventures, history, and restful lodgings, Vosler says, and "Deming will have a whole new place in your heart."