Fueled by vintage neon and a Route 66 legacy, Tucumcari makes for a fun pit stop for car buffs, railroad enthusiasts, and dinosaur devotees alike. 
Tucumcari's history runs deep, from the days of dinosaurs through America's railroad heyday and into the Route 66 era. But this small town in eastern New Mexico may be best known for its charm. In retro restaurants, vibrant shops, vintage motor-court motels, and captivating museums, Tucumcari's friendly vibe makes it easy to feel at home.
"I love the small-town charm," says Annie McCauley, a Tucumcari native who owns The Jackalope Coffee Haus & Smoothie Bar and Blanco Creek Boutique. "I love being able to go to the grocery store or a boutique and see somebody that I know, either people who have moved here or locals who know your parents and knew your grandparents."
For 30 years, McCauley's grandparents ran a downtown business that started out as a typewriter repair shop and expanded into an office supply store. McCauley started small, too, just as the pandemic began in 2020. "I started the boutique with one rack in my spare bedroom," she says. Blanco Creek evolved into a mobile store and, before the year's end, a permanent space. "Now we're in our second brick-and-mortar store," she says.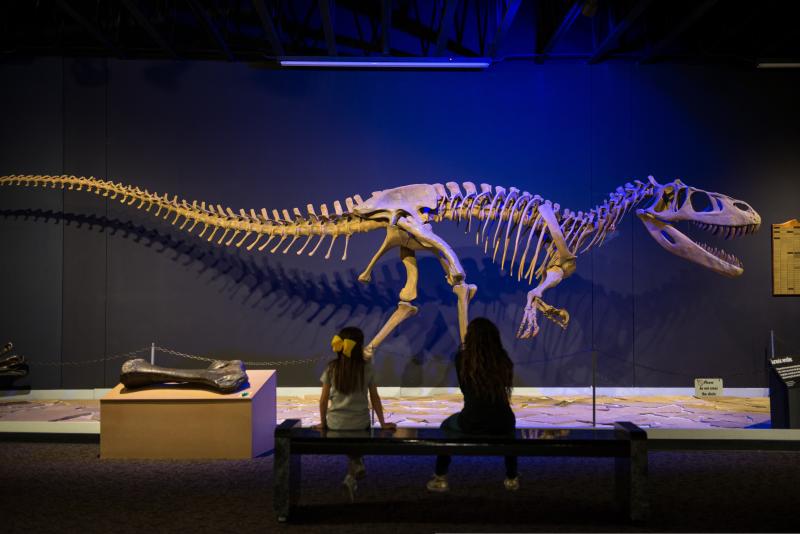 Tucumcari's own backstory unfolds in four fascinating museums. Mesalands Community College's Dinosaur Museum and Natural Science Laboratory exhibits prehistoric remnants of the dinosaurs that once roamed the region. "It's really great if you have kids because there are so many things they can touch—fossils and castings—and there's an area where they can dig up their own dinosaur bones," McCauley says. "The college has its labs there, so you can watch them work on fossils."
In a 1903 schoolhouse and its outbuildings, the Tucumcari Historical Museum displays artifacts and antiques, including a doctor's buggy, a bootleg whiskey still, and a Southern Pacific Railroad caboose. In the restored 1926 Mission Revival-style Union Station depot, the Tucumcari Railroad Museum showcases eastern New Mexico's railroad industry. The New Mexico Route 66 Museum captures America's love affair with the "Mother Road" through memorabilia, historic photos, and classic vehicles.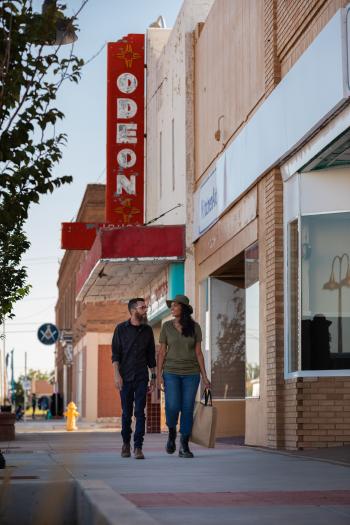 An enthusiastic revitalization movement has revved up Tucumcari's historic downtown. The renovated 1930s Art Deco Odeon Theatre, for example, now shows first-run movies, for example. Las Chaparritas, a popular food truck known for its flautas and Saturday menudo special, has taken over a spot on Main Street. A grant from New Mexico's Great Blocks on MainStreet program has brought new decorative lighting along Second Street as well. "There's a lot of history downtown," McCauley says. "People are working hard to maintain it." 
Many projects have tapped into Tucumcari's legacy as an artistic community. More than 100 murals on exterior walls of gas stations, businesses, and houses help convey the town's unique sense of place. They tell the stories of Tucumcari's history, including The Legendary Road, by artists Doug and Sharon Quarles, which depicts the history of Route 66 on an exterior wall of Lowe's Market. But thanks to artist Emily Priddy's Tucumcari Micro-Mural Project, art shows up in small ways as well. "Jackalope has a fairy stealing a pitcher of milk," says McCauley. "At the boutique, a fitting room has a butterfly above one of the walls."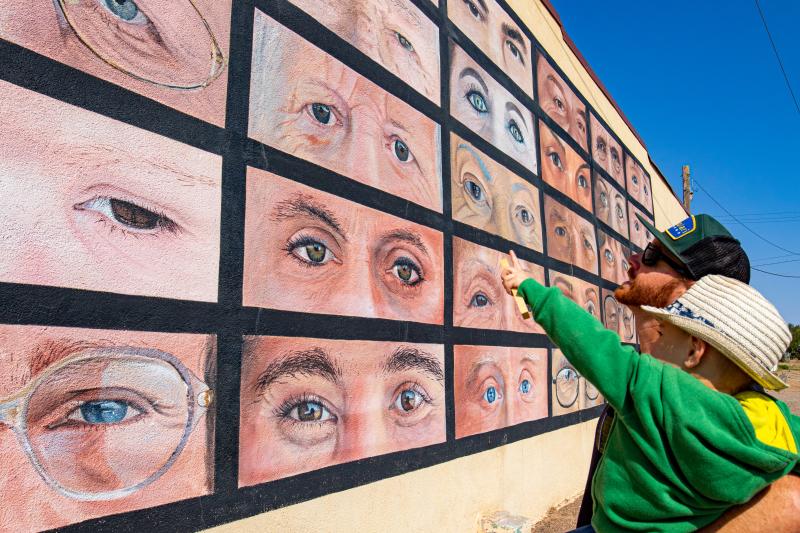 That sense of discovery has always been a part of Tucumcari's allure. "There are so many things to see and do," McCauley says. For comfort food and conversation, she recommends Del's Restaurant, which has served chicken-fried steak and other mouthwatering fare since Del Akin opened the place in 1956. The original neon sign, topped by a Hereford bull, makes Del's easy to find. 
Tucumcari Ranch Supply satisfies several needs. "They serve Watson's Bar-B-Que," McCauley says, "but it's also an old general hardware store and a boutique." At 4 Corners Bait, Tackle & Sporting Goods, anglers pick up essentials for fishing at nearby Conchas Lake State Park. Ute Lake State Park is another popular spot for lake activities in addition to a pristine spot to camp. In town, Tucumcari Five Mile Park offers hiking trails, birdwatching, and a disc golf course.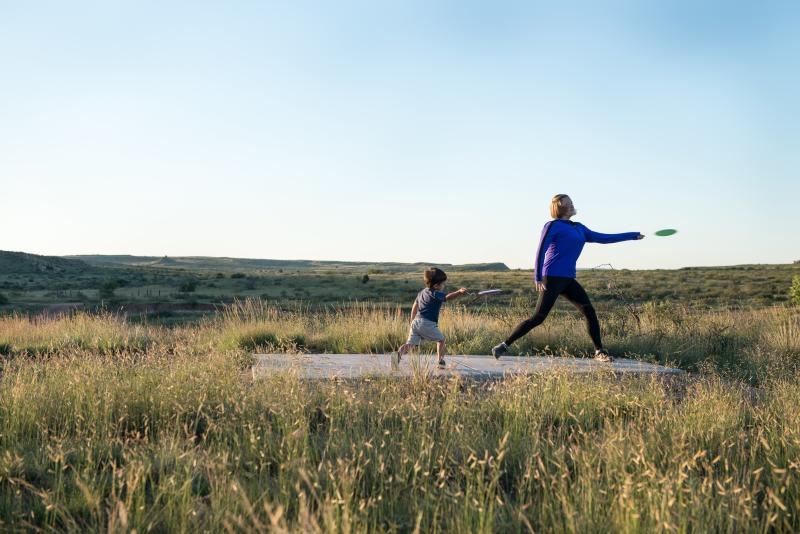 After all the adventures, add in a Mexican meal at La Cita (look for the giant sombrero) or settle in for a night or two at the throwback Blue Swallow Motel or Motel Safari. "It's like a giant family when you go places in Tucumcari," says McCauley. "That's what's really neat about being in a small town."