To some people, Sandoval County seems to be little more than a sprawling expanse of suburbs and rural towns north of Albuquerque. Here's what they need to know: This county celebrates a rich history that pre-dates its larger sister city and has a wealth of outdoor adventures for visitors and locals alike. 
Mike Kloeppel's appreciation for the soul of Sandoval County goes well beyond his role as director of economic and community development for the town of Bernalillo. His family has been involved in the three-century-old community tradition of Matachines dancing for generations. The dances anchor Las Fiestas de San Lorenzo, August's celebration of the town's patron saint.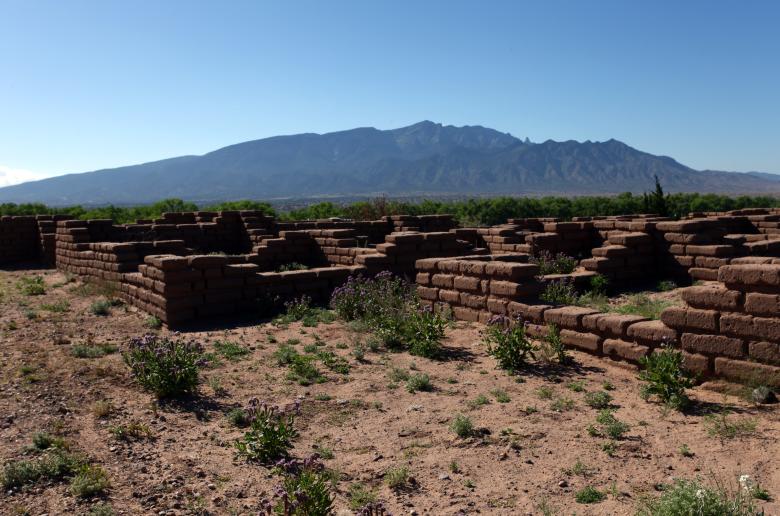 "Bernalillo has been the historical center of New Mexico since the Spanish arrived in the 1500s from Mexico," he says. "They made their base at what's now the Coronado Historic Site right next to Santa Ana Pueblo. The site tells the story of the dozen villages that were inhabited by Puebloans. And there are ways to experience these living Native American cultures today—Sandoval County has seven Native pueblos that invite visitors for annual feast days. They are a wonderful way to experience each pueblo's unique culture, art, food, and traditions."
Feast days are celebrated throughout the year. Even if you miss one of those, there's ample opportunity for other activities. Many artists call the villages of Placitas and Corrales home, and show off their works during annual studio tours and art fairs. The Corrales Growers' Market is an absolute scene, with local farmers and makers, live music, art, fresh-baked breads, and, when the season is right, green chile roasted on-site.  
The array of year-round outdoor activities ranges from hitting a championship golf course, hiking and mountain biking in the Sandía Mountains foothills, soaking in natural hot springs in the Jemez Mountains, and kayaking down the Río Grande. The ancient cone-shaped rock formations of Kasha-Katuwe Tent Rocks National Monument, near Cochiti Pueblo, speak to eons of geologic change—and make visitors feel like they've left the earth entirely.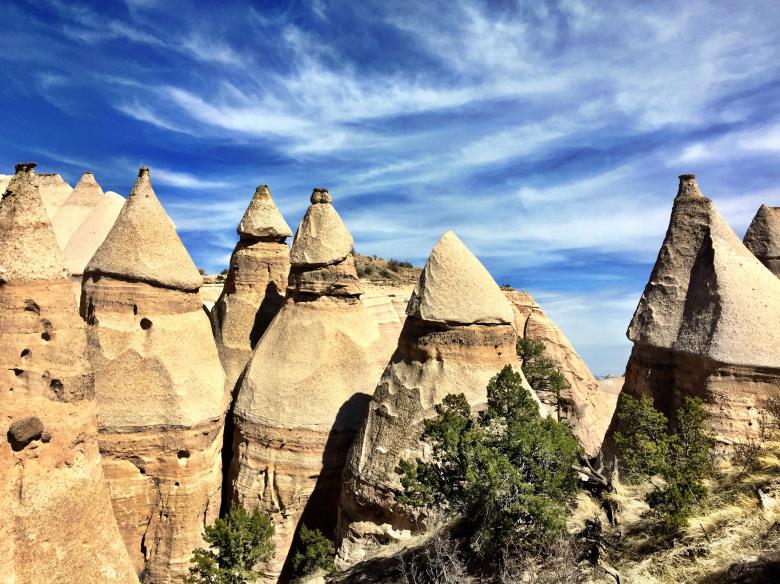 A lesser-known attraction worth the short hike is Sandía Man Cave, high on the cliff walls of Las Huertas Canyon, south of Placitas. The cave was discovered in 1936 by University of New Mexico students, and ancient artifacts, including the skeletal remains of Ice Age mastodons, have been excavated there. Hiking and biking trails abound in Placitas, along with two tempting pit stops: Blades' Bistro or the Placitas Café, each of which has outdoor seating.
From Albuquerque, you can drive through the green belt and horse pastures of Corrales, past the historic buildings of Bernalillo, and north into the deeply forested Jemez Mountains, where you'll arrive at the Valles Caldera National Preserve, anchored by a 13-mile-wide circular depression left by an ancient volcano. Wildlife sightings are common here, with the state's second largest elk population and more than 50 other species of mammals and birds. Snow is no deterrent to outdoor fun, either. Cross-country skiers and snowshoers flock to "el valle" when flakes fall.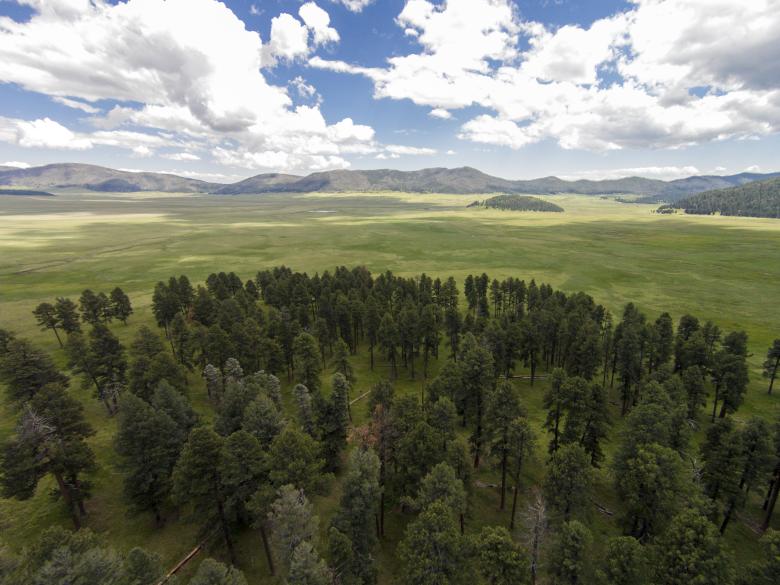 Cuisine throughout the county shows off international flavors and flair. Rio Rancho's melting pot of cultures shows off with Vietnamese, East Indian, and Italian restaurants. Sample craft beer at Second Alarm Brewhouse in Jemez Springs, where the taps protrude from an old firetruck. Bernalillo is the home of the original Range Café, a beloved local chain with funky art and new takes on traditional recipes (hello, giant cinnamon rolls). Keep your eyes peeled throughout the county: Every little town or village has a brewpub or winery tasting room. (Tip: The Ponderosa Valley Vineyard and Winery nestles picturesquely in the Jemez Mountains.) 
Kloeppel says his favorite day trip is driving to Jemez Springs, hiking five miles to soak in the hot springs, then sharing pizza with his daughter at Nomad Mountain Pizza. "Eating your way through Sandoval County is reason enough to spend time here," he says.