It's easy to feel comfortable in Hobbs, a southeastern New Mexico city barely a stone's throw from the Texas border, says Sarah Yue. The nurse practitioner and restaurant owner was recruited to the city in the early 1980s from the Philippines, as part of a national program to fill nursing vacancies throughout the country. 
What she found was opportunity—to advance her career, to meet and marry her husband, and to become part of a friendly community. She and husband, Jaw, own Pacific Rim Restaurant and manage the grill at the award-winning Rockwind Community Links golf course.
"I've got a small-town spirit, which is why Hobbs was perfect for me," she says. "Hobbs is full of good people who want the city to prosper and remain a destination for people who want a good quality of life. That makes it a good place for people to visit, too."
Witness the active chamber of commerce and business community, she says, along with a city government focused on developing amenities for residents and visitors alike. 
A slower pace, family-friendly atmosphere, and lots of activities keep residents and visitors engaged. Fueled by the proceeds of Southeast New Mexico's energy economy, the city boasts exceptionally maintained and equipped parks, a world-class recreation center that welcomes guests to swim, walk, lift weights, and simply play, two theater companies, and even a symphony. A strong contingent of local artists and artisans, led by the Llano Estacado Art Association, find the quiet a wellspring of creativity. The Lea County Center for the Arts exhibits its works and invites traveling exhibitions and performers, plus holds workshops and lectures open to all.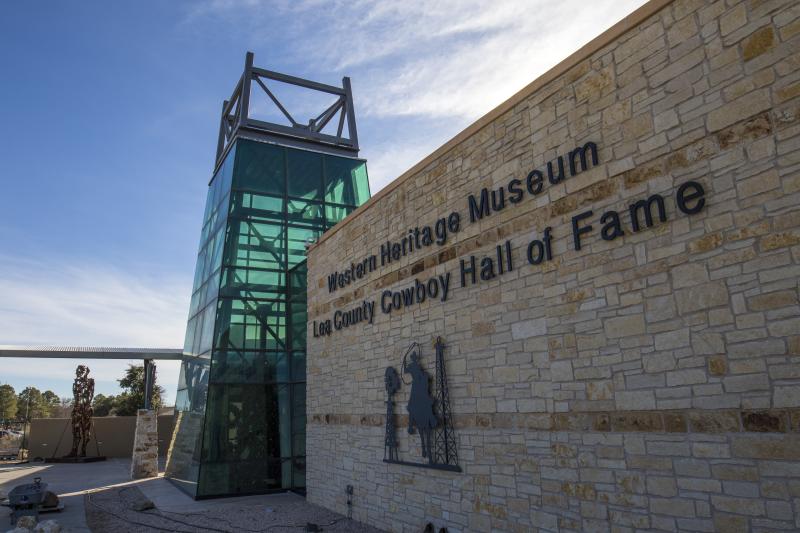 Hobbs also takes great pride in its ranching and farming past. The Western Heritage Museum and Cowboy Hall of Fame, full of artifacts, memorabilia, and exhibitions on the area's ranching and roping past, pays tribute to pioneering settlers and cowboy traditions. Hobbs and much of Lea County still hold rodeos and roping competitions that qualify individuals for the professional rodeo circuit, a reflection of the influence of area luminaries like the Cooper family, whose members Dale "Tuffy" Cooper and son Roy Cooper both hold places of honor in the Hall of Fame. 
Rockwind Community Links draws golfers from as far away as Lubbock and Midland/Odessa for rounds under wide open skies on a championship 18-hole course, or 9-hole par-3 course. Those skies also become dotted with glider pilots from around the nation, floating on lifting thermals during competitions sponsored by the Hobbs-headquartered Soaring Society of America. Despite it's rural setting, flying into Hobbs doesn't require multiple connections or squeezing into puddle-jumping planes. Direct flights to and from Denver and Houston link the city via regional jets. 
Like many small towns, the entire community of Hobbs turns out for high school football and baseball games, encouraging friendly rivalries with nearby Carlsbad and Roswell. (It can be hard to find a hotel room on tournament weekends or when cultural or rodeo events are scheduled. Book your reservations in advance!) Restaurants like Outlaw Grill, Drylands Brewing Company, and Babe's Sports Page Bar & Grill are always packed with locals and swell with visitors during busy times.
"We would never be where we are right now if I'd gone to a bigger city," says Yue. "I don't know how others measure success, but what I have here I never dreamed of as a child—a safe, small town with really great people that's blessed with natural resources. That's why I encouraged my son to come back after he finished school and lived away for a while. He's back now with his wife and I feel fortunate that he can raise his children here, too."