Río Arriba County, north of Santa Fe in North Central New Mexico, stretches across nearly 6,000 square miles to the Colorado state line. From its high point at the top of 13,102-foot high Truchas Peak, down two mighty rivers, across Native American lands and through ancient archaeological sites, Río Arriba features points of interest including a beer-brewing monastery, national parks and forests and a region known as Georgia O'Keeffe country named for the famous painter who resided there and captured its colorful landscapes. 
"This is where our unique northern New Mexico culture started—a mix of Spanish and Native American," says Victor Romero, who grew up working at his family's restaurant in Rio Arriba. He created websites and social media services for bars and restaurants before forming the Santa Fe VIP, a website offering ideas for food, nightlife, culture, and self-guided tours. Now, he lives in Española, where his latest venture is a downloadable tour for that area of Rio Arriba County. 
"When the Spanish settled in New Mexico in the 1500s, they settled just up the road from Española at the Ohkay Owingeh Pueblo, the end of El Camino Real from Mexico," he says. "You can see some of that culture at Los Luceros Historic Site, where apple and pear orchards planted by the Spanish hundreds of years ago still stand. People come from all over New Mexico to make a day of picking fruit with their families in the fall."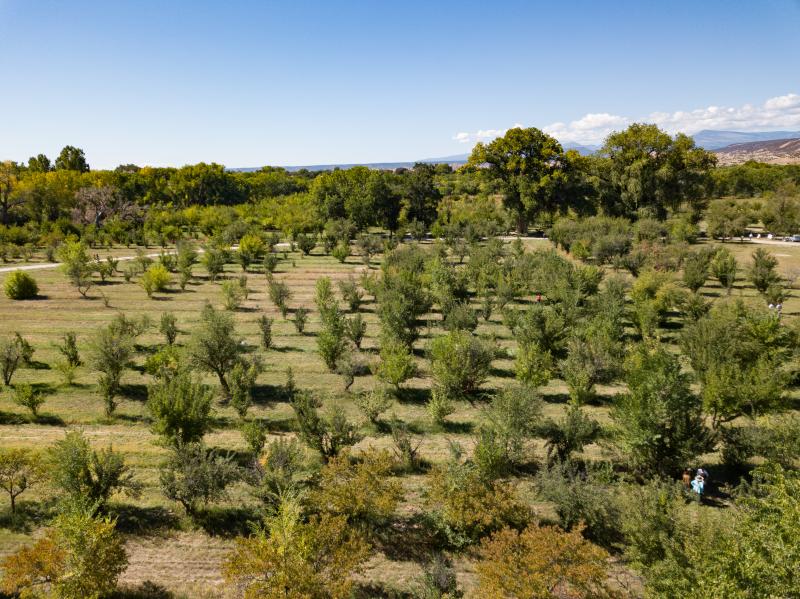 Romero enjoys pointing visitors towards the variety of activities and sites found throughout the county—each unique, special, and exemplary of a particular way of life. Whether taking a winery crawl up the Embudo Valley, exploring the simple yet sophisticated Abiquiú home and studio of iconic artist Georgia O'Keeffe, or basking in the eerie natural beauty of Ghost Ranch's canyons, he suggests making Española your base of vacation operations. 
"That's what makes this area so unique," he says. "We're uniquely situated where very distinct geographic landscapes come together, so you can be kayaking and fishing the Río Grande and Chama River or exploring the [5000-year-old] petroglyphs of Mesa Prieta or in the mountains near Chama hunting. Sometimes all in one day!"  
Culturally rich, Río Arriba County is also known for artist studio tours in Abiquiú, El Rito, Dixon, and Chama, where hundreds of artists open their workshops for demonstrations of traditional arts like carving or painting Catholic saints on wood, and modern ones like digital photography. The New Mexico Fiber Arts Center in Española's historic district carries on the techniques and heritage of northern New Mexico's distinct weaving, colcha embroidery, and knitting styles by offering classes, yarns, looms, books, and supplies, and coordinating the popular Fiber Crawl.
Visitors will find locals at Española's El Paragua for a plate of enchiladas with red or green chile. Pueblo feast days that celebrate the cultural and religious lives of Native peoples are occasions to sample traditional foods prepared the same way for centuries, too.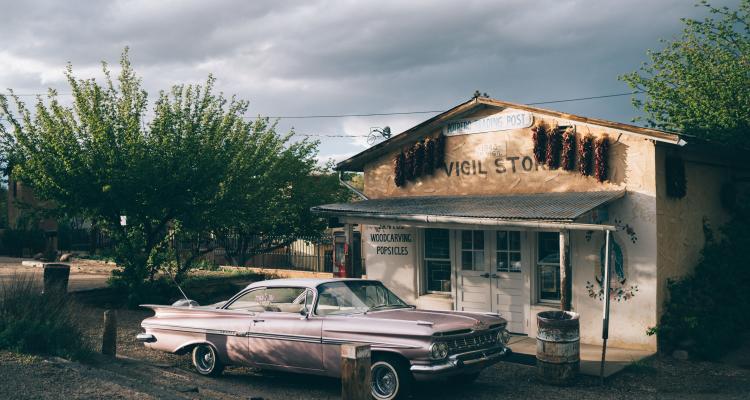 Finally, Española is the epicenter of lowrider culture, where car enthusiasts puff with pride for their hydraulically lifted, sleekly lowered, and exquisitely painted cars on Sunday cruises. "If you want to see classic cars, some of them worth hundreds of thousands of dollars," Romero says, "you have to come here, especially in the summer. These guys may look tough and intimidating, but when you talk with them about their cars, they are so proud of everything they've done. And they're so nice! This has to be the most unique classic car culture anywhere."