Tom Long grew up skiing East Coast hills. The sport was in his blood, given that his father coached the Boston College ski team. Long joined the industry professionally in New Mexico in 1966 when the Sandia Peak Aerial Tramway opened access to the ski area on Albuquerque's signature mountain. He's now worked in the state's ski industry for more than 50 years, most recently at the Pajarito Mountain Ski Area, in Los Alamos. We asked him what makes skiing in New Mexico powder-perfect.  
We have such neat weather in New Mexico. We'll get some fresh powder then have a bluebird day—not a cloud in the sky or a breath of wind blowing. It's unmatched by a lot of places.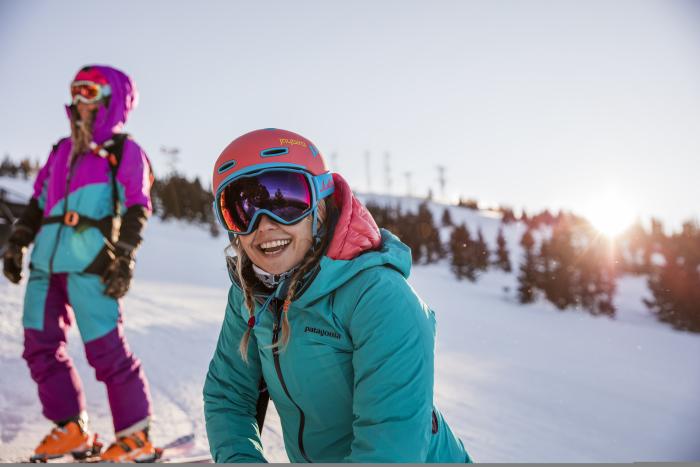 Skiing is such a wonderful sport. It's outdoors. You get fresh air and exercise. You get the feeling of floating. Gravity is the mover, and you're just going with gravity. It's such a freeing sport. Pajarito Mountain Ski Area has really nice fall-line type of skiing. We have a few gentle runs, but we have four runs—the "Fab Four"—that are very challenging. The steep, mogul terrain on the Fab Four is a great test of your abilities. 
Pajarito was an outcropping of the Manhattan Project that developed the world's first nuclear weapons. A number of European scientists worked for the project. In 1943, Nobel-winning scientists Enrico Fermi, Emilio Segrè, Hans Bethe, and Niels Bohr joined soldiers to found the Los Alamos Ski Club. Under the club, they developed Sawyers Hill, a small ski area with a single-tow rope. 
Several years later, they sent a party out from the ski club to Pajarito Mountain, where, with an altitude of 9,200 feet, there was ample snow. They thought it would be a great spot. With volunteers, they carved out a couple of runs and opened in 1957. 
The ski area coalesced on volunteer help. The Los Alamos Ski Club installed T-bars, then a chairlift, and built a lodge. The club operated it until the early 1980s. Today there's a smaller, active group of people who come up to clear deadfall and build bike trails. The history and the camaraderie are very unique—they're also very Los Alamos and very Pajarito.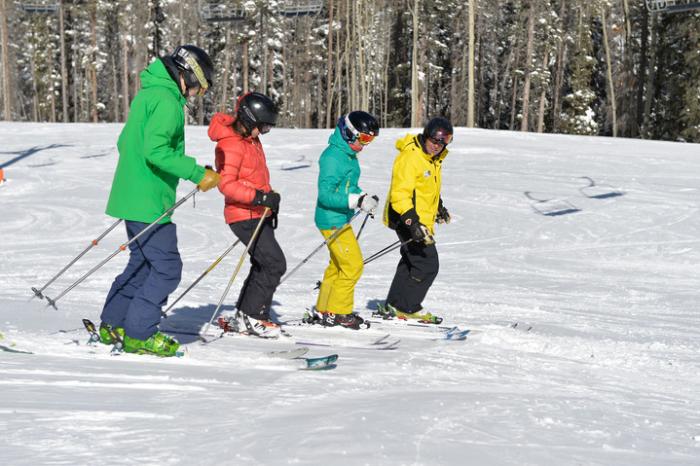 Part of the charm of a smaller ski area, like Pajarito, is you can make really great connections between the guests and staff. It's smaller and more intimate. We see the same people week after week. We teach kids from Los Alamos how to ski and watch them go off to college. 
New Mexico ski areas are very family friendly because almost all of them were started by families. The Blake family founded Taos Ski Valley. The Bolander family founded Sipapu Ski & Summer Resort. The Abruzzos and Nordhauses started Sandia Ski Area and Ski Santa Fe. It's really something to be at a ski area and see the owner out there putting a kid on skis or directing guests to the restaurant. Even if ownership has changed at some places, there's still a family vibe. Family is really steeped into our ski areas in New Mexico. 
Over my career, the state's ski scene has become more sophisticated. All of us have snow-making operations. We do better grooming and create more reliable conditions. Ski school has changed from "Follow me, and if you can't keep up you can't be in this lesson," to a guest-oriented service that makes skiing more accessible and enjoyable. 
We've also seen our operations become more year-round. You have this beautiful mountain and you only use it four, maybe five, months out of the year if you're lucky. Ski areas realized we should be sharing. Now there are zip lines, mountain coasters, and mountain biking trails—all these things that allow people to enjoy the mountain most months out of the year.