Let Patrick Trujillo, owner of Chimayó Trading Post, be your guide to the history, culture, and cuisine of Española.
Patrick Trujillo, proprietor of Chimayó Trading Post in Española, carries on the tradition started by his great-great-grandparents in 1917 in the village of Rincon de los Trujillos, selling Native American pottery, weaving, jewelry, and other goods. His grandfather moved the store to its current location at the Y-intersection of U.S. 84 and N.M. 68 in Española in 1924 to capitalize on the Southwestern Indian Detours tourist buses brought in by the Fred Harvey Company from Santa Fe. When an uncle retired five years ago, the former Los Alamos National Laboratories human resources officer took over this historic landmark.
I think of Española as the heart of and gateway to northern New Mexico. We're right in the middle of all these little villages that blend to form the Española Valley. You almost have to come through here to get between Taos and Santa Fe, or Santa Fe and Abiquiú, or up to Colorado. The city itself isn't that big, but it's special. We're so close to five Native American pueblos and to the historic Santuario de Chimayó church. We're this mix of Native American, Spanish, and everything else.
The original name of this place was La Vega de Los Vigiles, or Vigils' Meadow. Those are my ancestors. The name Española didn't come until the late 1880s, after the railroad arrived. There was a restaurant at the end of the Chili Line from Santa Fe run by a Hispanic woman. People would say, "Vamos a comer a la española," let's go eat at the Spanish lady's place. People just started calling the town Española that after that.
You can still eat well here. We have so many good New Mexican restaurants. I like Socorro's for the liver and onions, and El Paisano market and El Paragua restaurant for enchiladas. Or head to Bode's General Store in Abiquiú for a breakfast burrito. It's all good, all close, and all really authentic.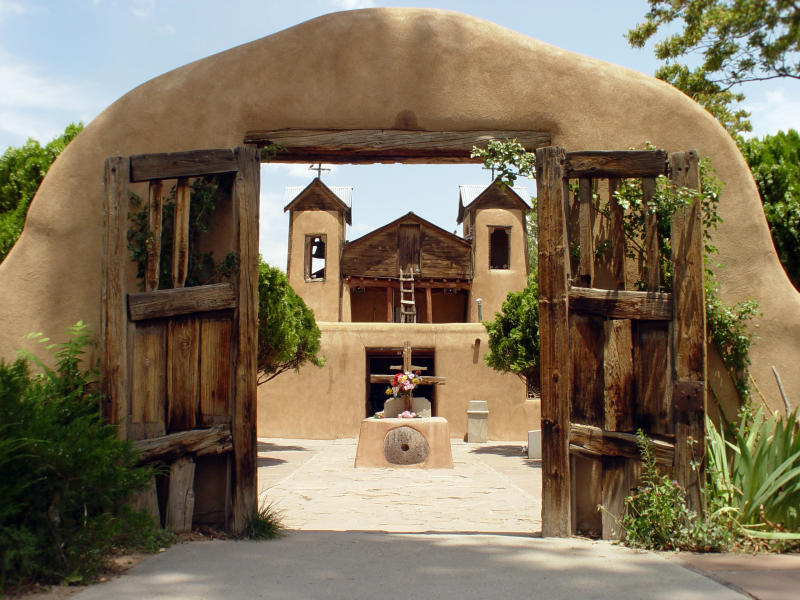 I love talking to my customers because they come from all over the world. I encourage them to take Highway 76 to Chimayó, go buy apples, stop in the weaving shops, and have lunch or dinner at the James Beard Foundation America's Classics Award-winning Rancho de Chimayó. That's my favorite road. It's the flavor, look, and smell of northern New Mexico. You can taste the apples in the air, smell the chile roasting in the fall, and the piñon smoke in the winter.
I also encourage them to take the High Road north through these little mountain communities. Each one is different. Each one has a little church and so much history. And I tell them to visit the pueblos to see how their culture is and how people live. People are proud to be from this area and to continue the traditions of their ancestors. That could be farming, raising sheep, or making the art that I sell in the store.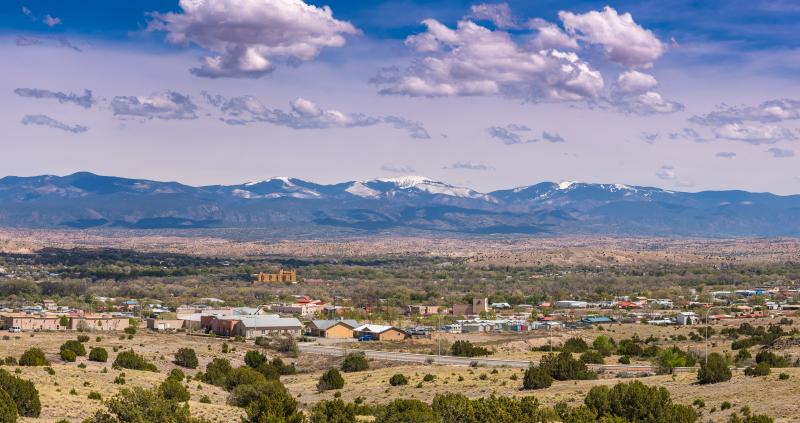 Of course, you can learn a lot just from exploring Española. The Misión Convento museum tells the stories of our ancestors dating back to the 1500s. My family came here in the late 1600s and early 1700s. So many families in the area have very deep roots here—many can trace their ancestry hundreds of years back from Spain and Mexico. But nobody is pure Spanish—we're all a mixture of Spanish, Native, and whatever else.
Los Luceros Historic Site is a great place to learn about how a traditional Spanish hacienda and farm works—plus everybody goes to pick apples in the fall.
Really, Española is all about community—the acequia clean-ups in the spring, the Downtown Action Team's Christmas light parade with lowriders and decorated floats that's in its 25th year this year, the farolitos at the holidays. People here are genuine, really care for their neighbors, and for the traditions that have been passed down for generations.