If you are like most people, the first thing you heard this morning was your smartphone's alarm clock. Throughout the day you'll check email, chat with friends, and scroll mindlessly on social media platforms. Perhaps you'll sit down this evening in front of the TV, device in hand, as you shop online or continue mindlessly scrolling.
Most people consume an average of 52.5 hours each week in screen time. Unsurprisingly, this amount of screentime is only a distraction and is disconnecting you from the world and people around you.
Sounds like the perfect time for a digital detox, so you can take charge of how you spend your time and energy. New Mexico's enchanting landscapes and endless adventure opportunities can inspire you to unplug, be present, and enjoy every moment.
10 ways to reconnect with nature around you: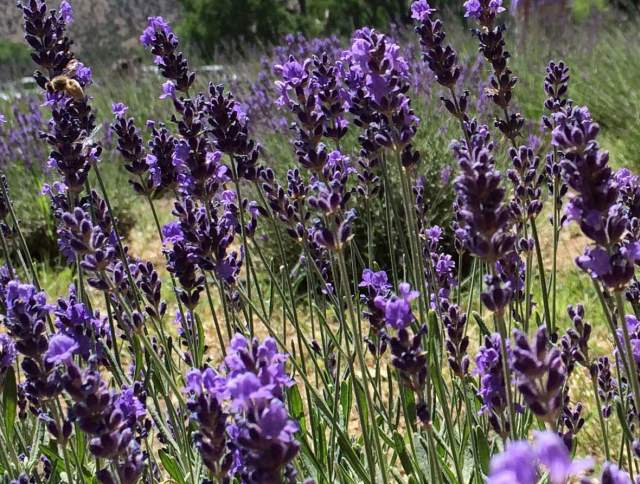 Established in 2004, Purple Adobe Lavender Farm provides plant sales, educational programs and information on growing lavender. The farm is located in Abiquiu, which is best known for its captivating views, mountain terrain and the Chama River – where painter Georgia O'Keeffe lived, loved and painted much of her life.
2. Soak in the legendary healing waters of Ojo Caliente
Steeped in history and tradition, Ojo Caliente is one of the country's oldest health spas. Tucked between the rugged desert cliffs and cottonwood-lined bosque, our hot springs await soakers seeking healing and respite. Enjoy unfettered access to most pools, each with their own healing properties and unique ambiance.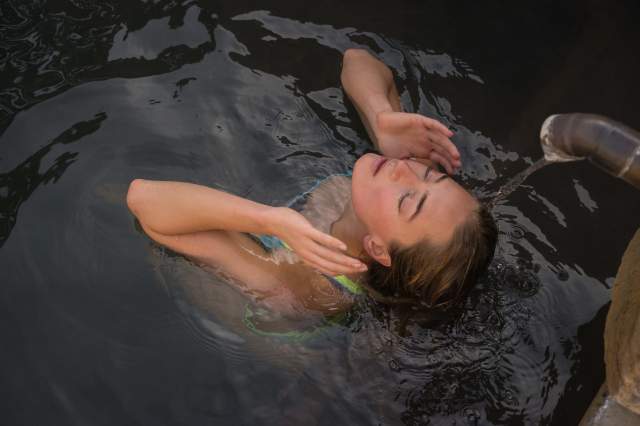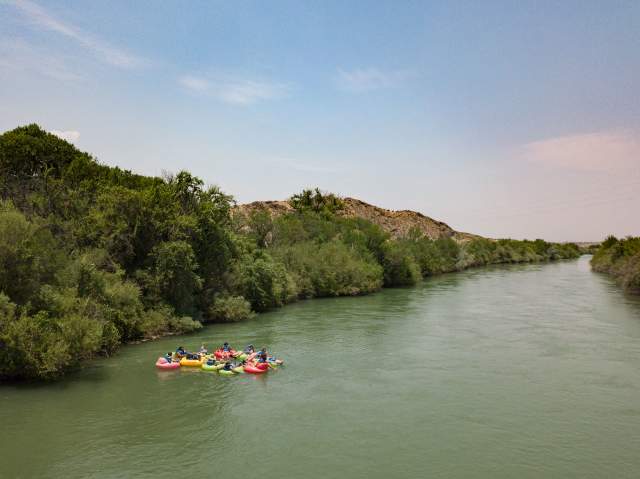 Rio Grande River Trips offer tube and raft rentals to float the river when the water is flowing out of Elephant Butte Dam above 1500 cubic feet per second. Rio Grande River Trips is a full-service river-floating operation, providing everything you need for a trip down the river: transportation, personal flotation devices, and your choice of tube or raft for $20 per person.
Located just outside of Santa Fe, Ten Thousand Waves has taken the Japanese model of healing waters and transplanted it to New Mexico. Offering a unique "Japanese-adobe" esthetic, Ten Thousand Waves combines traditional with state-of-the-art technology.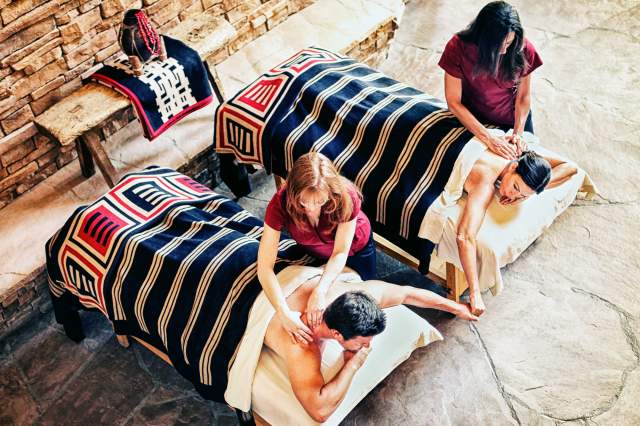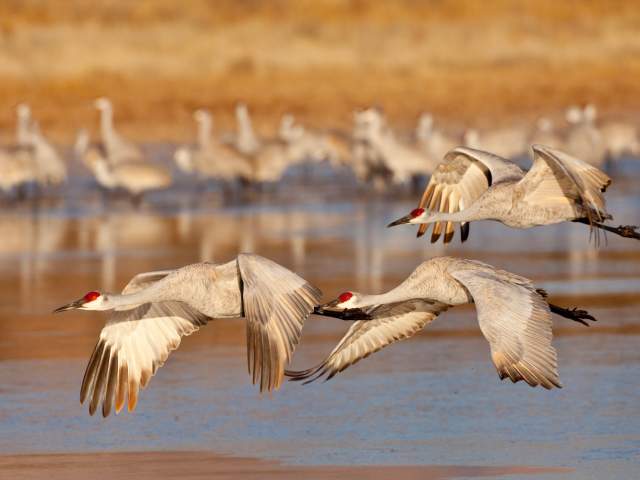 Located along the Rio Grande, the Bosque del Apache National Wildlife Refuge is fondly referred to as "The Bosque" and is located nine miles south of Socorro, or about an hour and half from Albuquerque.  The heart of the Refuge is about 12,900 acres of moist bottomlands – 3,800 acres are active floodplain of the Rio Grande, and 9,100 acres are areas where water is diverted to create extensive wetlands, farmlands, and riparian forests.
6. Spend the afternoon fishing at Monastery Lake
Monastery Lake is a charming oval-shaped lake located in the Sangre de Cristo Mountains on 6 acres that is about 1 mile north of the Village of Pecos. This regularly stocked trout pond is owned by the Benedictine Monastery and public fishing access is leased from the Monastery by the New Mexico Department of Game and Fish through the Open Gate Program.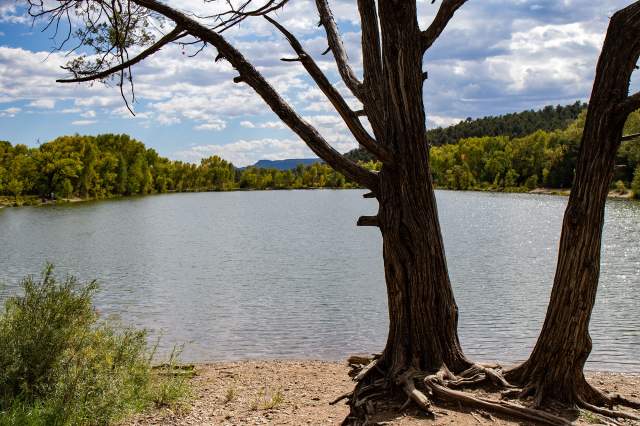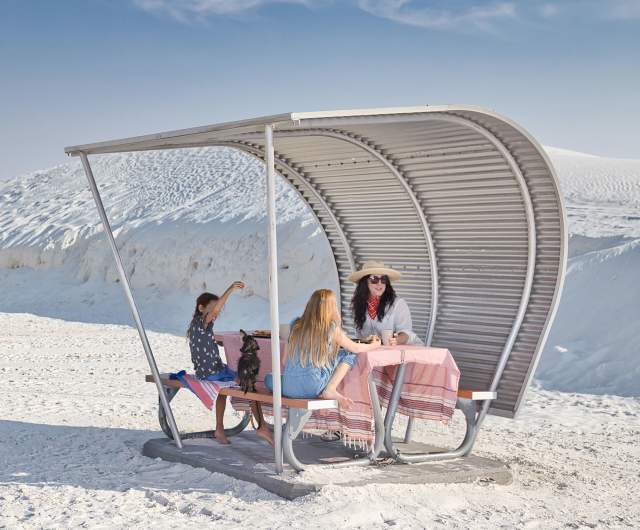 White Sands National Park is the largest gypsum dune field in the world, located between Las Cruces and Alamogordo, NM. It offers 115 square miles of dunes accessible to the public year-round. These dunes are very dynamic, with most active dunes moving northeast at a rate of up to 30 feet per year. Many species of plants and animals have adapted to survive this area that has cold winters, hot summers, very little surface water and highly mineralized ground water.
8. Get in touch with your inner voice at Equus
Equus works alongside horses to facilitate insight and sustained change. Equus is a personal and organizational change platform where clients are supported to reshape their neural landscape to support a life of meaning and resilience.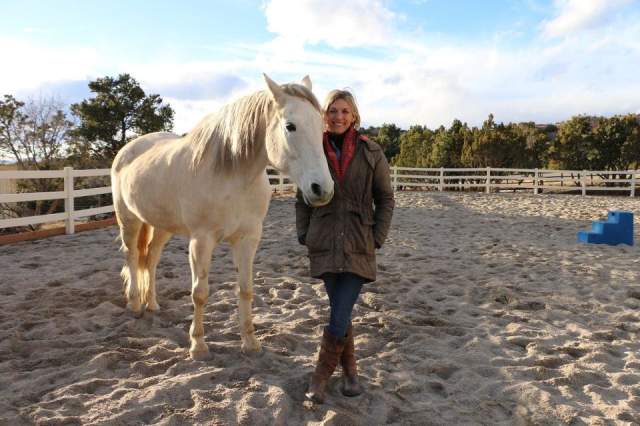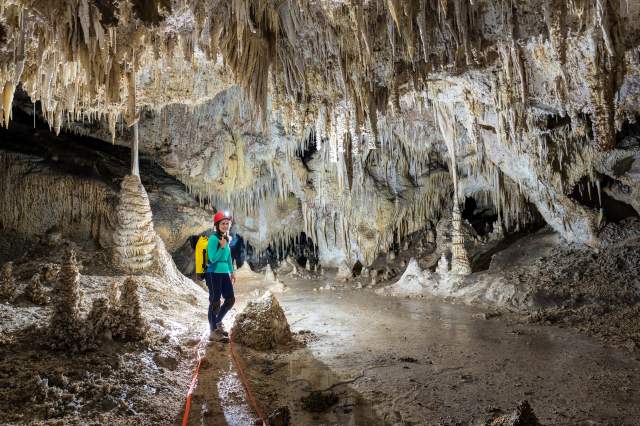 9. Explore an underground world at Carlsbad Caverns
High ancient sea ledges, deep rocky canyons, flowering cactus, and desert wildlife—treasures above the ground in the Chihuahuan Desert. Hidden beneath the surface are more than 119 caves—formed when sulfuric acid dissolved limestone leaving behind caverns of all sizes.
Enjoy this park via kayak or canoe, camping, fishing, picnicking, swimming, hiking or scuba diving. These lakes are sinkholes, ranging from 17 to 90 feet deep, and their greenish-blue color is created by aquatic plants which gives the illusion of great depth.