Las Vegas is a uniquely American adventure and a virtual outdoor museum of historic architecture in the United States. What's unique is that it bridges Spanish and Mexican Colonial architectural types and Western U.S. boomtown types. You can see adobe and territorial structures here, and also Victorian houses, because of how the town was established and grew.
But it's not just architecture that makes Las Vegas compelling. It's our history. It was a major stop on the Santa Fe Trail—the first town that caravans encountered after 700 miles of dangerous prairie. We were almost as significant as Santa Fe itself. There was great economic opportunity, and Las Vegas prospered spectacularly during that period. The Santa Fe Trail celebrated its 200th anniversary in 2021, and the city held several events to commemorate it. It was a huge opportunity to show how critical it was to the development of the state.
After the railroad came in the late 1800s, following along the Santa Fe Trail, Las Vegas had the first railhead in the state. Many of the great local buildings were built during this boom. It was a modern community at the forefront of technological advance in those days. We had the first telephone in New Mexico, one of the first horse-drawn trolleys, and, later, the first and only electric trolley. The horse trolley barn is now the Skillet café, where you can have a beer and burrito and see some interesting contemporary art. The electric trolley barn is now the media arts center at New Mexico Highlands University.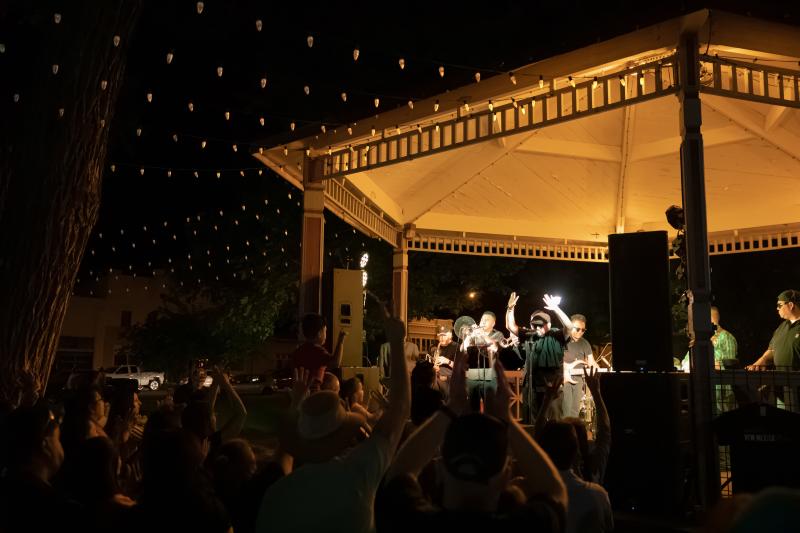 Of course, there are other activities to keep visitors interested, and you can find lots of information from VisitLasVegasNM.com. Definitely visitors have got to see the plaza, one of the greatest plazas in the world. Its bigger than either Santa Fe or Albuquerque with a beautiful gazebo for performances. The historic Plaza Hotel and its restaurant are there, as well as galleries, shops, and restaurants. That's definitely where visitors and locals hang out, as well as Bridge Street. Bridge Street is fun for antiquing or browsing for books, and there are several restaurants and a brew pub. Pick up a visitor's guide from the Citizen's Committee for Historic Preservation to take the self-guided walking tour. This is a pedestrian-friendly town. Then go to the newly restored Hotel Castañeda and eat on the veranda with a cocktail.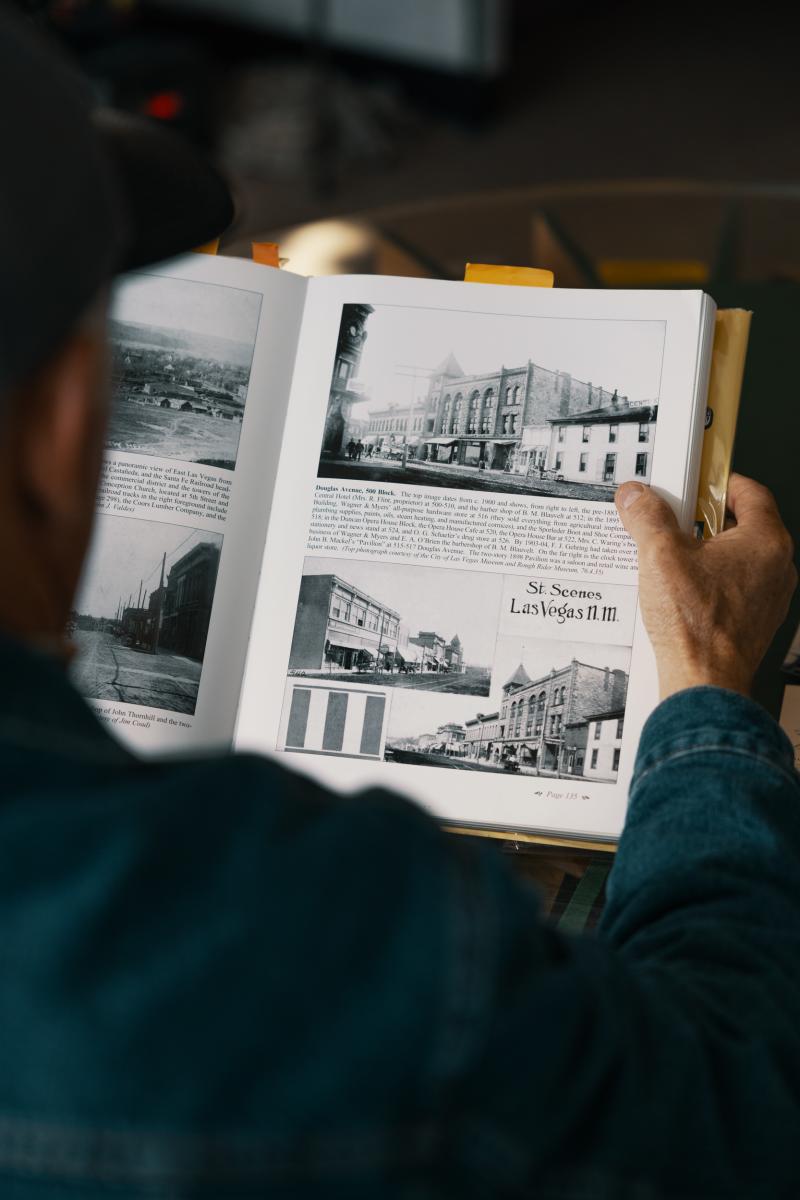 Most visitors are surprised that we have some wonderful hiking trails and direct access to the Santa Fe National Forest. I tell people to take a drive up through Gallinas Canyon, see the Montezuma Castle, soak in the free, public hot springs, and continue up the canyon to El Porvenir. There are two great hikes into some spectacular high country from there which will blow your socks off—the challenging Hermit's Peak and the easier Beaver Creek Trail.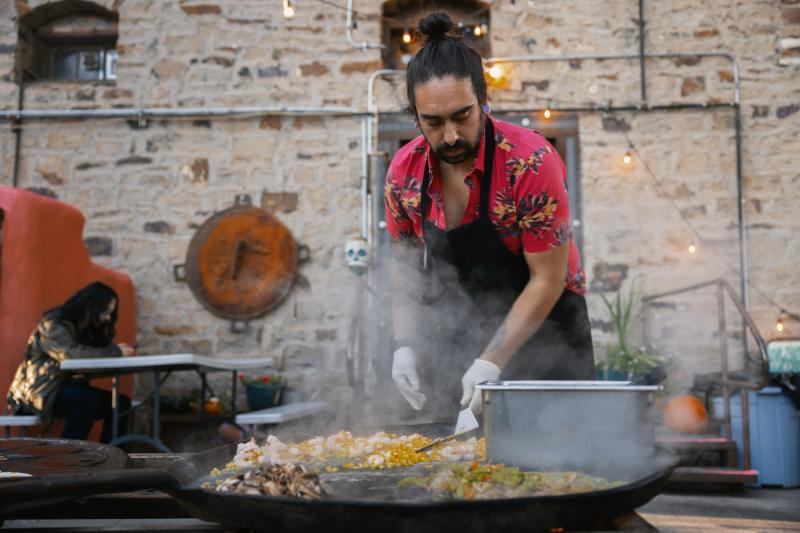 Foodies will find some really great hole-in-the-wall chile parlors. My favorite is Abraham's Tiendita on Bridge Street. Most visitors head to Charlie's Spic and Span Bakery, which has great eclairs. In the summertime, you can have a true retro movie experience at the Fort Union, the state's only permanent drive-in, or hear some dynamic music. Las Vegas is a convenient stop for traveling musicians, so sometimes they surprise us with impromptu performances at places like Dick's Pub and Restaurant, which locals still call Dick's Liquors because that's what it used to be.
The nostalgia of history and the look and authentic feel to this town needs to be preserved and celebrated, as it's becoming rarer in this digital world. That's probably a major reason I'm still here. That nostalgic feeling is worth fighting for.