Cowboys and wildcatters made Lovington what it is today, a southeastern New Mexico town where folks are mad for the county fair and rodeos, hit paydirt in the oilfields, and get their grub at some surprisingly good, authentic restaurants. For a taste of past and present mixed together, Jim Harris, author, educator and director of the Lea County Museum, advises newcomers to head to the historic town square.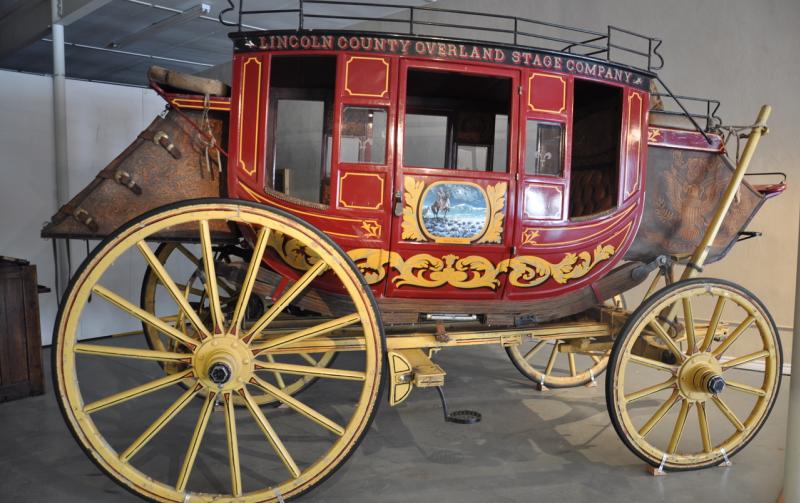 Many of its buildings, including some of the dozen structures that make up the Lea County Museum, date to the town's 1908 founding. Named after homesteader brothers Jim and Robert Love, Lovington fills its museum with artifacts and exhibits telling the tales of ranchers, farmers, and characters from the area. The museum boasts both a pristinely preserved 1880s stagecoach and the first National Hot Rod Association champion dragster, driven by local Buddy Garner in the 1960s. The museum's latest acquisition, this past October, is the larger-than-life Dave McGary bronze sculpture Four Bears, which stands outside the museum entrance. 
The museum shares the lively town square with Lea County's historic courthouse and new judicial complex. Hang out at the courthouse for a while and you'll see farmers, ranchers, cowboys, and oil-field workers, as well as the folks whose shops and eateries surround the square. Throughout the year, live music, art fairs, and street dances take over the square. Walking trails and a disc golf course at nearby Chaparral Park keep residents active, too. 
Know this, says Harris: Lovington is obsessed with rodeo. Residents, including children and teens, demonstrate their roping and racing skills starting in the spring and continuing through the fall. All this cowboy commotion culminates in the wildly popular Lea County Fair and PRCA Rodeo. Spectators pack the grounds each summer seeking a glimpse of their Professional Rodeo Cowboys Association heroes.
A spirit of innovation and optimism for the future burbles through this town of 12,000, as it looks to expand its economy. One of the state's newest industries, hemp processing, will soon include a manufacturing facility here, providing jobs and an alternative to oil and ranching.
The town's reputation for great food is growing, too, as evidenced by the hungry diners who drive two hours from Midland/Odessa, Texas, to eat at Brad Clayton's Louisiana food truck, B-Crabby Cajun Style. Clayton was part of the first class to complete the Local Innovators Institute, a program to develop entrepreneurs assisted by Lovington MainStreet. Beer lovers can visit the only microbrewery in the county—Drylands Brewing Company—or enjoy a steak at Pioneer Steakhouse. Rancho Grande is a local favorite for authentic Mexican food, and Harris swears by its green chile cheeseburger.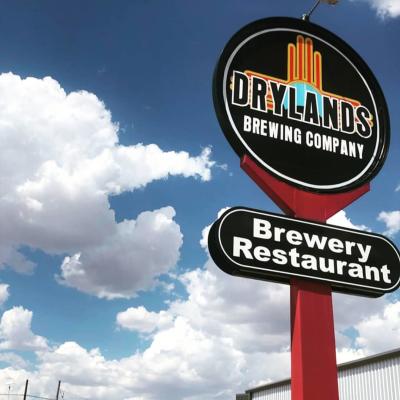 Lovington has a survival quality, says Harris, who himself could be counted a survivor (he arrived in the area five decades ago). The farms and ranches in the region speak to a homesteading past—with modern upgrades. And where some towns boom and bust with the price of oil, Lovington maintains a steady, calm presence.
"Everything that was frontier New Mexico in this corner of the state still is," says Harris. "Ranches, traditional cultural life, fairs, and rodeos—all of the roots of the agricultural and ranching life are on display. And now we're in the middle of tremendous growth with new businesses coming in, in large part because of the Lovington Chamber of Commerce. This is a great place to raise a family or to visit with family."