History and traditions come together at the Indian Pueblo Cultural Center. 
Michael Lucero (San Felipe Pueblo) leads the team that offers hospitality, guidance, and service to visitors at the Indian Pueblo Cultural Center (IPCC), in Albuquerque. As director of guest and entrepreneur experience since 2019, he ensures that visitors feel welcome and encouraged to learn about the history, stories, and traditions of people from the state's 19 Pueblos.
As soon as you enter the foyer, you immediately get a sense of a welcoming Pueblo environment —the pottery, paintings, even the design of the walls. A cultural educator always greets guests and answers questions. This gives a sense of anticipation to move further into the museum through the Hall of Governors to the main exhibition about Pueblo history.
The doors into the middle circular courtyard are glass, so you can see the center of activity. This pulls you into the experience, as you hear singing and drumming and see the dances. You can smell the oven bread and pies in the Indian Pueblo Kitchen restaurant. And when you hit the gift shop, you see the beautiful colors of the blankets and jewelry.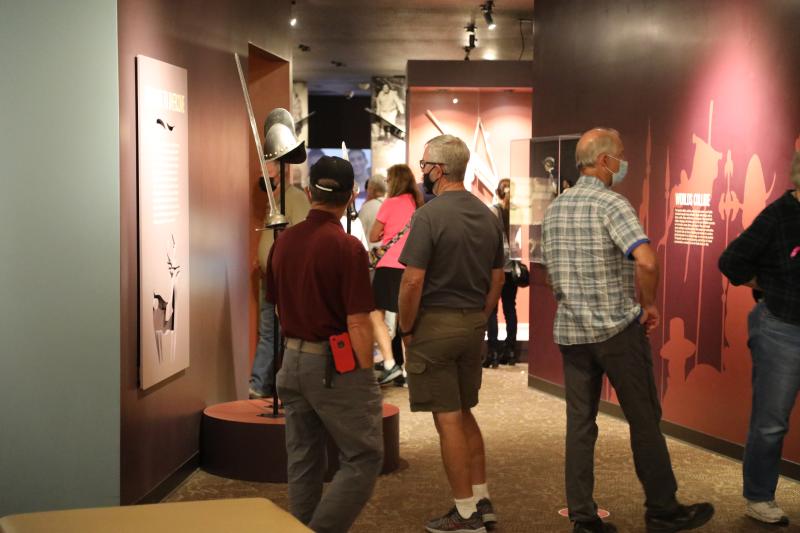 The Guest Experience team are the first people visitors see when they arrive and the last when they leave. So it's important that Pueblo hospitality and service are at their best. Staff and volunteers must be knowledgeable, because they are explaining the history, food, art, dances, traditions, ceremonies, and music of our people. They are cultural ambassadors and are continually trained to keep that in mind, even when they aren't Pueblo themselves. This hospitality is a big reason why guests come back.
We're fortunate to have good representation from all pueblos among the staff and volunteers. That allows us to learn firsthand about other pueblos, too. For me, that's the best part of working here, because it's not just about having goals to accomplish. It's about being able to offer who I am as a Pueblo person in a way that is viewed as special, intimate, and sacred. I think staff and guests appreciate that.
I'm grateful to have the opportunity to teach people, to open their eyes and hearts to who we are and where we come from in a way that is a good representation of the Pueblo people. It also sets the tone for the other staff to not be shy, to embrace who they are as a Native person, to share and teach others and connect in a way that is appropriate and respectful from all sides.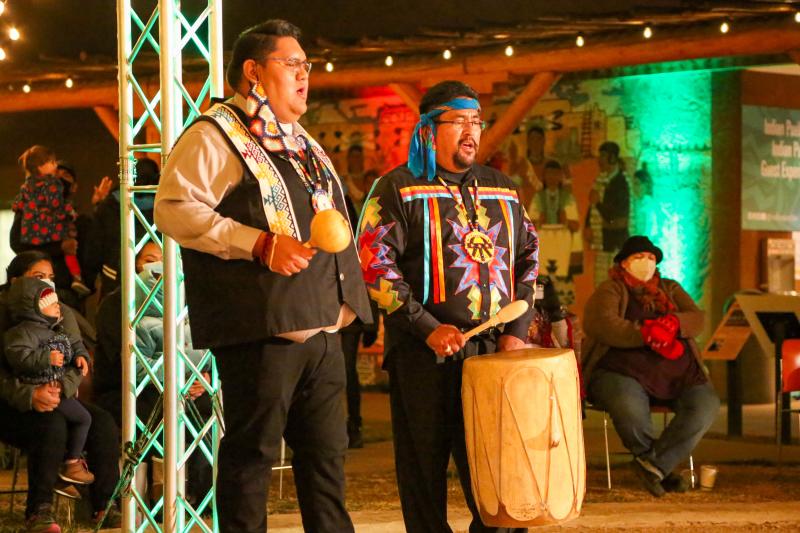 Being in a leadership position, I get to set the example of this learning, often by offering a prayer or song at meetings in my language, and hearing others do the same. Everyone is open and receptive to that, and there's always gratitude for that happening.
Learning and sharing might be something as simple as explaining why someone is wearing a fetish (a sacred, hand-carved object) or arrowhead. What does that mean to them? Understanding certain aspects of our individual cultures is important so that we know how to support and work with them better. It's key, especially with our big Native population in New Mexico, to have organizations like the IPCC to bridge the gaps among pueblos and our community. And it's something we are continuing to improve on.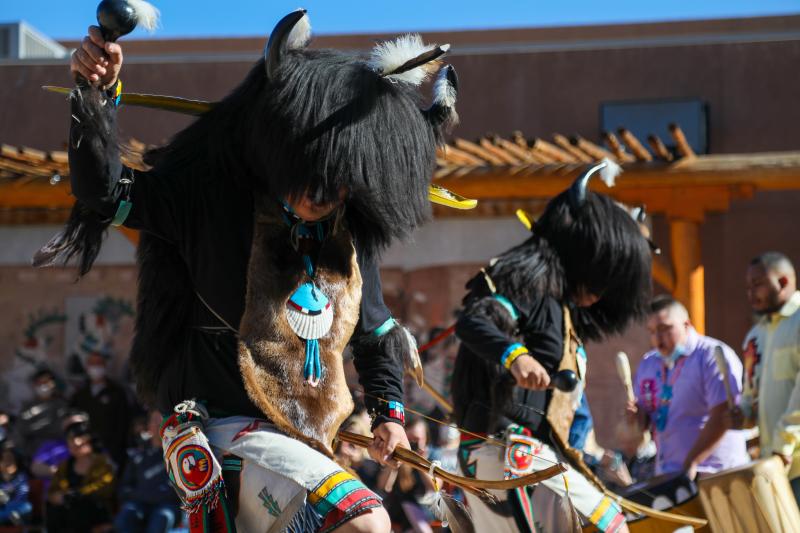 Having that connection is really nice—and very different from anywhere else I've worked. Being in the military for 10 years, I set an example as a leader—you've got to get soldiers to accomplish the mission. But it's different here. I get to demonstrate leadership based on how I grew up and who I am as a Pueblo person. And I get to do it in a way that is about leading with compassion and sharing a sense of the hospitality of the Pueblo peoples.
Those qualities get incorporated into our daily work, and having this connection with our culture creates the authenticity that we offer to guests. From how they are greeted at the front door, the offer to answer any questions they have, even the layout of the path people take through the museum to the courtyard, the restaurant, the shops, and other activities—this is all part of Pueblo hospitality.