With small-town charm and a bevy of outdoor adventures, the village makes a perfect landing spot for birders, hikers, history buffs, and more. 
Pat Jaramillo was born and raised in the 17,000-resident Village of Los Lunas, a small community south of Albuquerque in the Río Grande Valley. As the city's open space supervisor, he's charged with preserving and promoting the parks and public lands that draw residents and visitors to the area's accessible and uncrowded trails and wildlife preserves.
"People come from miles away to hike and use the parks, enjoy the river, and especially to explore the 1,700-acre El Cerro de los Lunas Preserve," Jaramillo says, noting the preserve's variety of flora, fauna, and expansive vistas of Los Lunas and Valencia County. Seasonal events like bow shoots, fishing derbies, outdoor adventure programs, and field trips attract families from the entire valley.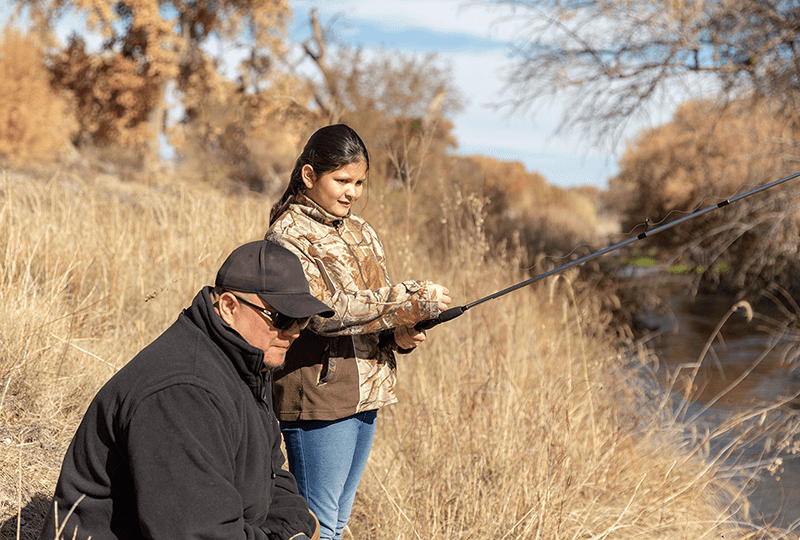 In addition to the El Cerro open space, the nearby Tomé Hill has drawn attention for more than 2,000 years. An important area for Ancestral Pueblo people, the strategic high point about 400 feet above the valley features more than 1,800 petroglyphs and was the site of Native American ceremonies and prayers. Tomé Hill also became an important marker for the Spanish traveling the El Camino Real de Tierra Adentro and still serves as a religious destination. On Good Friday, pilgrims demonstrate their faith by climbing to the top for devotional prayers at the stone shrine and trio of crosses, erected in 1947 by Edwin Berry. 
Lesser known and far less crowded than its big-city neighbor to the north, the village also makes a great home base for exploring nearby nature preserves that border the Río Grande. The nearby Whitfield Wildlife Conservation Area attracts hikers, birdwatchers, and anyone who wants to learn about wetlands ecology in an otherwise arid place. A little farther out, Sevilleta Wildlife Refuge, one of the largest in the lower 48 states, offers access to the Río Grande and the intersection of four distinct biomes—the Colorado Plateau shrub steppe, Great Plains short grass prairie, Chihuahuan Desert, and pinyon-juniper woodland—to produce an astonishing variety of native mammals, reptiles, birds and plants.
In fact, the birding community has long been attracted to the Los Lunas area for its abundance of feathered friends—whether full-time residents or seasonal visitors. A popular destination from November through January, Bosque del Apache National Wildlife Refuge has 30,000 acres for birders, photographers, and outdoor enthusiasts to watch tens of thousands of sandhill cranes, geese, and ducks that winter or fly over here. In addition, the refuge provides a year-round home for the endangered New Mexico meadow jumping mouse and Río Grande silvery minnow.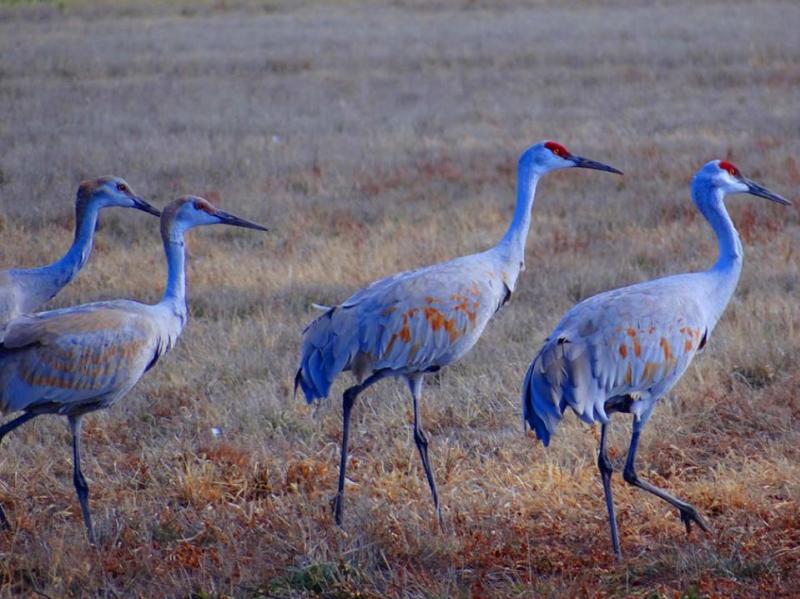 For something completely different, venture about 16 miles west of town to the base of Hidden Mountain, where the curious and controversial Los Lunas Decalogue Stone and Commandments Rock can be found. Also called the Los Lunas Mystery Stone, this 80-ton boulder bears an inscription in Hebrew (with a few Greek letters subbing for their Hebrew counterparts) of either an ancient travelogue, an abbreviated Ten Commandments, or an elaborate hoax. Although its origins have never been proven, visitors can see it for themselves and draw their own conclusions by contacting the New Mexico Lands Office for access information.
For more about the area's past, the Los Lunas Museum of Heritage & Arts maintains exhibitions and offers talks on topics from the Civil War battle in nearby Peralta to the importance of the village as a railroad hub—and then as a stop along historic Route 66. Los Lunas's Main Street was part of the 1926–37 alignment of the Mother Road. The influence of both the railroad and Route 66 can be seen in the architecture of the historic Luna-Otero Mansion, built by the Atchison, Topeka & Santa Fe Railway in 1881, and the 1920s-era Phillips Gas Station (now a smoke shop).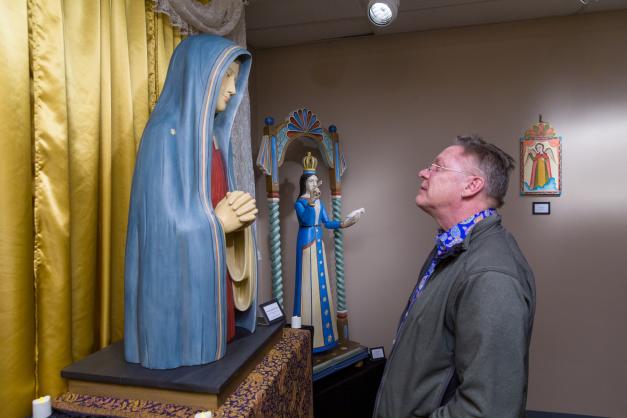 Explorers have a variety of exciting food and dining options, too, including local favorites like Europa, a Continental-style bakery and restaurant that might remind one of the South of France. Or go old school with Manny's Fine Pastriesand its selection of donuts, fritters, and traditional pastelitos and empanadas. 
A seasonal farmers market reflects the valley's deep agricultural heritage in the rich river basin, while new brewpubs and distilleries like Valencia Taproom and Camino Real Winery and restaurants like Dion's, Weck's, and the Range Caféprovide ample opportunity to relax after the day's adventures. 
"Los Lunas is a welcoming community," adds Jaramillo. "We're growing but not too fast, which makes us a great place to visit."